By Ryan Zimmerman
Ryan here. Back again with this week's top 5: Top 5 Mega-Music Babes of the 80s. Now, I know Madonna, Janet, etc. were all truly overflowing with babe-itude. But, as usual, I've tried to stick with those that peaked or had their most successful runs in the 80s.  You disagree with their 80s stardom status?  Well, this is my column, and I'm picking who I want.  So enjoy!
5. Stacey Q
"Stacey Who?," you might ask yourself. Stacey Q! So she was a One Hit Wonder, but that "one hit" played on the radio a million times. That hit would be "Two of Hearts." Stacey Q was more like Stacey "Cute" back in the day. Even though her music career was short lived, she still was babe-enough to be in the top 5. She also appeared in an episode of the always enjoyable Facts of Life as Cinnamon — GASP! — a pop star wannabe who goes head to head with Tootie for a role in a musical. Tootie didn't get the role, but Natalie, in an ironic twist, was discovered at the audition and given the role of Audrey, man-eating plant in Little Shop of Horrors. . . . FEED ME SEYMOUR!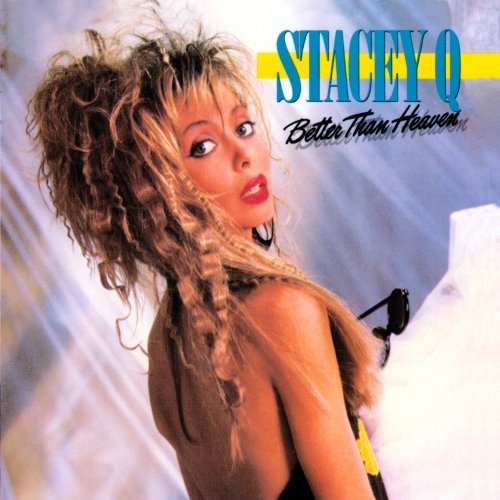 4. Belinda Carlisle
You Go-Go Girl! Belinda was Buh-Beautiful. She headed up the Go-Gos and headed straight up the pop charts as a solo artist with "Heaven is a Place on Earth" and "Mad About You." Part of the fun at roller skating parties in elementary school was hearing "We Got the Beat" blaring from the surrounding speakers. I would lace up my skates and get out there and pump my fist to the beat. I thought I was cool enough, so I tried to roller skate backwards over to my 3rd grade crush, who was at the Tron arcade game. Incidentally, she was also holding a large Coke. I backward-bumbled my way into her, thus dousing her with her own beverage. I fell "Head over Heels," literally . . . and also got an ice filled cup tossed in my lap. True story.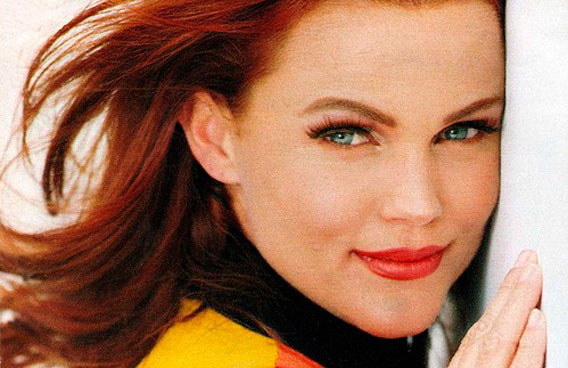 3. Debbie Gibson
Squeaky clean, with holes in her jeans, Debbie Gibson was my first Hollywood Crush. Maybe it was the bangs. Maybe it was that black top hat looking thing she always wore. Whatever it was, she took me from Soprano to Bass in 8th grade choir in a span of about 3 hours. When I wasn't "Lost in her Eyes," I put in the "cassingle" of "Shake Your Love" and sang along with her as I imagined the two of us sharing Cokes at the mall, or holding hands in the mall, or going to a movie in the mall. I was 13. I could really only go as far as the mall…. Maybe she will read this and think to email me and tell me she secretly had a crush on me as well. Yeah, right—"Only in my Dreams!"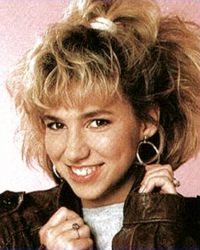 2. Susanna Hoffs
Hoffs put the "Bang" in Bangles. In poor taste? Yes. . . . True. . . . Absolutely. She was the main star of the band. That was apparent from day one. She rocked the stage and rocked my world. I "Walked Like An Egyptian" every "Manic Monday" I ever had, just to show the world I was hot for Hoffs. The band eventually parted ways, sending Hoffs on to a solo career. It proved to be a bad move for the rest of the group. Not having Susanna in the Bangles was similar to losing your reliable tube of Clearasil. . . . Once it is gone, all you're left with is a bunch of blemishes.
1. Samantha Fox
Naughty Girls Need Love too. . . . Fox didn't have to convince anyone she was the naughtiest. Her in your face sexuality and "Foxy" factor did all that without any effort at all. With songs like "Touch Me (I Want Your Body)", "Do You Wanna Please Me," and "I Wanna Have Some Fun," Fox made it clear over the airwaves that singing wasn't the only thing on her mind. It wasn't the only thing on my mind either…. It was raking enough friggin' leaves in my yard to earn some cash to buy her poster and put it on my bedroom wall. Why didn't Al Gore invent the internet back in the 80s!!!