By: James Porter
It occurs to me that the 50s were to the 80s what the 80s are today, a 10-year time frame that a certain generation of people will always see as the best 10 years of all time. It makes sense. How else can you explain Back To The Future's plot being going back to 1955? Well, it seems this occurred to Ralph Bakshi as well in the 80s, and may have been what lead to his making the movie Hey Good Lookin' in 1982. He probably did it to show what living in the 50s was REALLY like.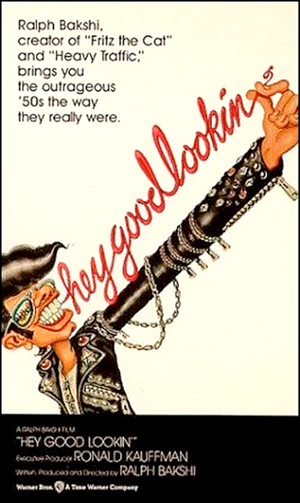 Hey Good Lookin' tells the story of some teenage kids growing up in Brooklyn in 1953. Vinnie Genzianna (played by Richard Romanus), leader of a gang of Greasers called "The Stompers", Crazy Shapiro (played by David Proval), Vinnie's best friend who is just as his name says, and Rozzie Featherschneid (played by Tina Romanus), the girl of Vinnie's dreams. It follows them as they live life in 1953. Living, enjoying life, falling in love, and, for Vinnie anyway, trying to figure out what to do about an upcoming rumble (that's 50s slang for "gang fight") between his gang and another one called "The Black Chaplans" lead by a man named Boogaloo (voiced by Philip Michael Thomas).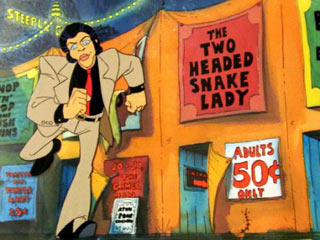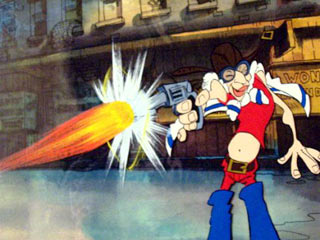 Now, if you've watched a Ralph Bakshi movie, chances are you know what to expect. Animation consisting of either rotoscoping or a traditional style that makes characters look abstractly ugly, characters talking about either each other, or metaphors about life itself (one of which is even in the beginning of the movie), adult imagery, and uncensored swear words. You certainly do get all of that in this movie, set to the backdrop of Bakshi's take on 50s-era Brooklyn. Of course, your enjoyment OF this movie all settles on your level of comfort with the above mentioned. Ralph Bakshi's stuff is rather off-beat, so it takes a certain kind of person to truly appreciate it. I watched this once on YouTube, and I liked it. It had good characters, a great soundtrack (which I HIGHLY recommend you check out), and really delved into what it was like to be a teenager in that time.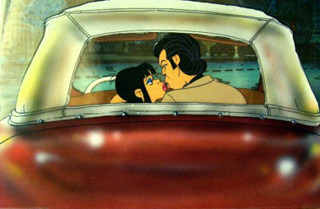 In the end, I'd say Hey Good Lookin' is a movie worth checking out. If you want something from the 80s a little different from what most of the other 80s things are like, this is a choice that I highly recommend. As said before, enjoyment of this is all dependant on your level of comfort with a Ralph Bakshi movie, but I'd say that this is a must-see from his filmography. Sadly, I don't think it was ever released on DVD, but it WAS released on VHS. And hey, if you can't find the VHS, just check out YouTube.
Hey Good Lookin' Soundtrack
1. Hey Good Lookin' (3:33)
2. Burnin' (3:23)
3. Crazy's Theme (4:30)
4. That Girl Was Mine (2:51)
5. South Street Walk (3:44)
6. I'm Cryin' (2:41)
7. Gittin' While The Gittin's Hot (2:07)
8. Our Love (3:20)
9. Don't Say Goodbye (4:00)
10. Just One Night (3:14)
11. Playin' To Win (5:59)
12. I'll Come Back (3:34)
13. Movin (1:44)
14. This Could Be Love (0:31)
15. You Gave Your Love To Me (1:03)
16. Slow Burnin (1:55)
17. Our Love (uptempo)-vocal (2:13)
18. Don't Say Goodbye-piano (2:10)
19. Playin' To Win-city (2:32)