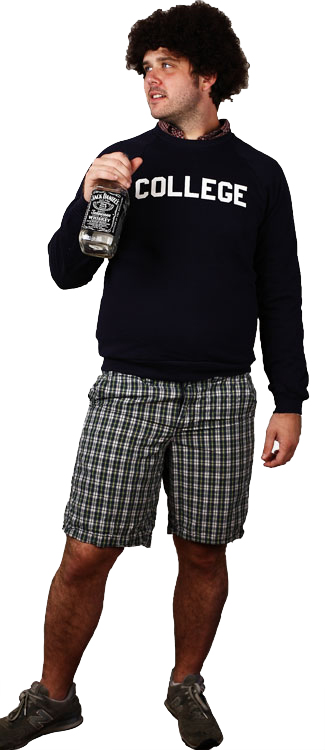 While Animal House is technically a movie of the late 70s (1978), we are claiming it for the 80s. In terms of costumes, it doesn't get any easier or more fun than Bluto's signature look (played by John Belushi) — the "College" sweatshirt and a liquor bottle. In fact, aside from getting the sweatshirt, you can pull the rest of the costume together from the contents of your own wardrobe (and liquor cabinet). So, take a trip back to Faber College and help save the Delta House from the vindictive Dean Wormer. If you haven't seen this classic movie in a while, it just gets better with age! Our favorite scene takes place in the trial where the fate of the Delta House is to be decided, the rousing and inspirational speech by Eric Stratton. Watch below and enjoy! The key elements to this Bluto / Animal House costume include:
Plaid shirt underneath
Plaid shorts
Bottle of Jack Daniels or other liquor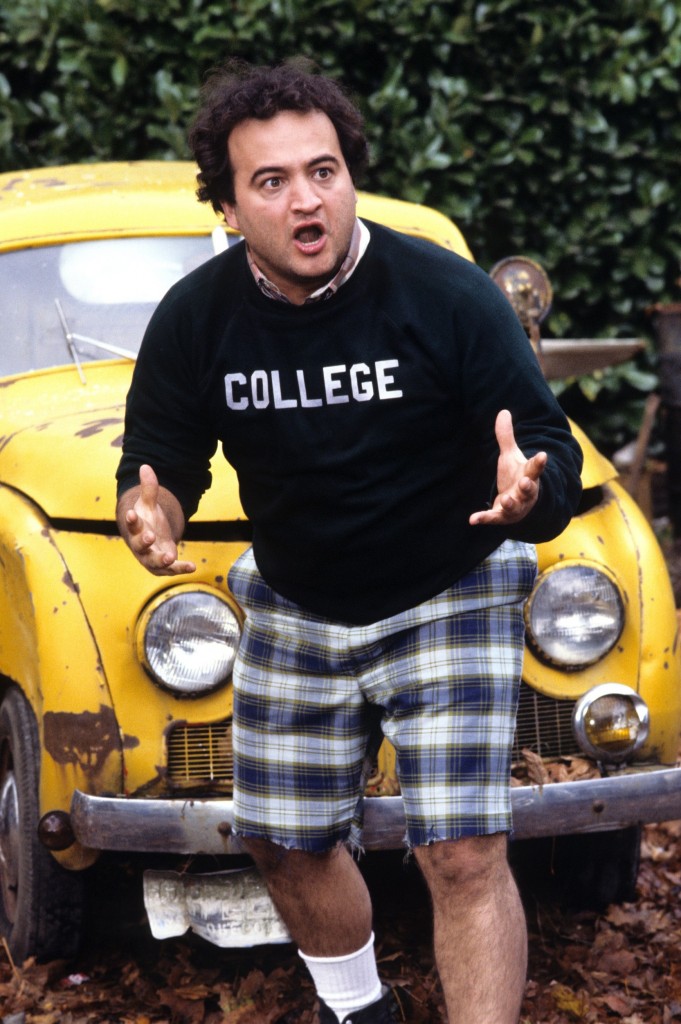 See Bluto in his "College" outfit in action: http://youtu.be/rnVKkJFYkhg http://youtu.be/KLHFdduVDVg

Script of trial scene:
The issue here is not whether we broke a few rules or . . . took a few liberties with our female party guests. We did. But you can't hold a whole fraternity responsible for the behavior of . . . a few sick, perverted individuals. If you do . . . shouldn't we blame the whole fraternity system? And if the whole fraternity system is guilty . . . then isn't this an indictment of our educational institutions in general? I put it to you, Greg. Isn't this an indictment of our entire American society? Well . . . you can do what you want to us . . . but we won't sit here . . . and listen to you badmouth the United States of America!