What could be more fun than the hair and makeup associated with this classic 80s cartoon character? Jem and the Holograms ran from 1985 to 1988 and centered around music company owner Jerrica Benton and her band the Holograms. Of course, Jem was her alter-ego (using her holographic computer, Synergy) and a cool one at that! BTW, does anyone else think that the whole Hannah Montana thing might be just a smidge derivative?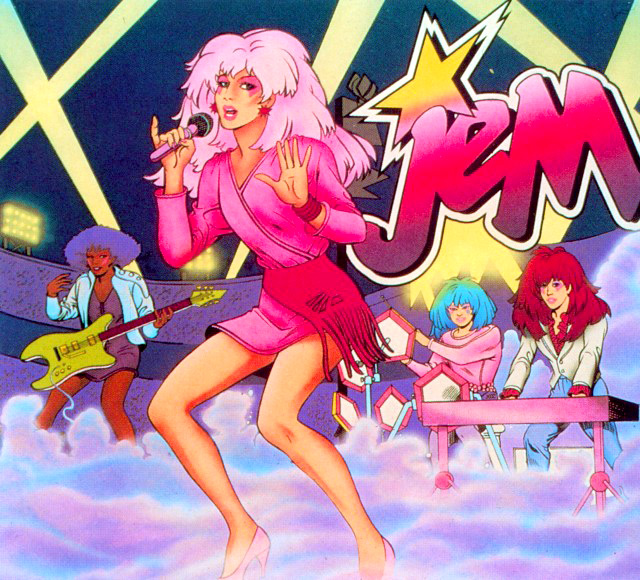 Jem is a fun and easy costume to pull together. All you need is the dress, wig and makeup. The makeup is a snap with this how-to video (watch below).

http://youtu.be/W0hzHFRNkGw If you'd like to add even more fun (or make it a group costume), you can go as Jem's rival, Pizzazz, the rich girl leader of The Misfits. Here's a great example of the Pizzazz costume. For this one, you'll need a green wig.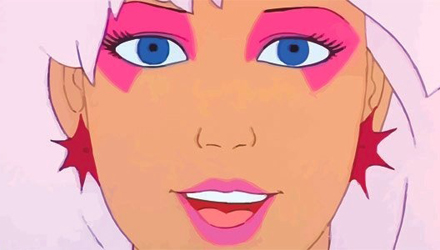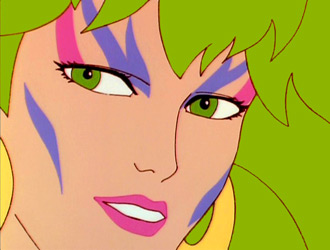 User Submitted Costumes Photos
Check out these awesome Jem & Pizzazz costume photos submitted by our site readers. Do you have a great 80s costume? Send us your pics!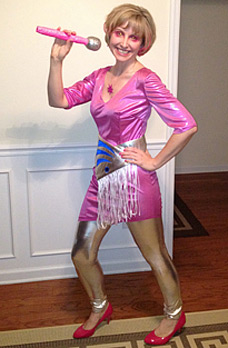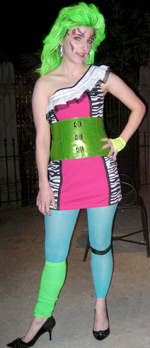 The 80s Version of the Jem Costume
We don't advocate taking this approach with the costume.  If you grew up wearing these masked costumes in the 70s and 80s, you remember well that fundamental life functions like breathing and seeing were seriously impaired by these masks, to say nothing of the noxious chemical smell of the inside of these.  Yuck.  But, it's fun to look back on what the Jem costume looked like the 80s if only to see how far we've come.