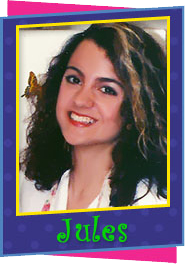 It's almost Summer. You're going to be doing some laying out in your Wayfarers with your trusty Walkman. You're going to be driving around with the windows down and the volume up on your car's cassette player. You're going to want to listen to some rockin' tunes on your jambox. You're going to want to impress a special someone with your musical taste and generosity.
You NEED a good mix tape.
But what to put on it?
A perfect mix tape is a crazy quilt of musical styles. Not all one genre or tempo, yet fitting together nicely into an appreciable pattern. Some sort of theme is nice, I think, but don't be too restrictive. It's enough to pick music that YOU love; that way, your own sparkling personality will shine through. Do be careful to pick a song you won't mind having stuck in your head for the last song.
You'll need a dual cassette jambox and some cassettes of your favorite music so you can record your own tape. If necessary, you can tape a song off the radio, but avoid if possible; the sound quality will be poor, and you have to spend a lot of time hovering by the radio to punch the RECORD button at exactly the right time.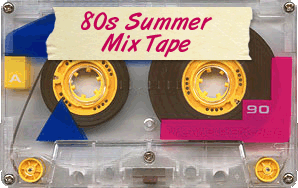 (Tip: If you must go the radio-recording route, Casey Kasem's American Top 40 is your best bet, since you'll probably know about where your favorite songs will be from week to week.)
Be sure to take a little time to label your tape neatly, yet creatively. Pick a title that sums of the mood of the tape. Be sure to list all of the songs on in the cassette liner, and embellish with a little personal artwork and the date. If it's a gift, inscribe appropriately. Your mix tape isn't just a convenient way to listen to some of your favorite tunes; it's ART.
Here's my ideal mid-80s summer mix tape: playful, bouncy, and way cool. They're songs that make me want to sing along and smile as I bop my head along to the beat. I can just imagine chilling to this mix while eating a Nestle Crunch Ice Cream Bar, chasing it with a crackling cup of icy Sprite, and letting that hot summer sun shine down.
Jules's Summer Mix Tape
"A Dream of My Perfect 80's Summer"
Magic – The Cars (1984)
Cruel Summer – Bananarama (1983)
Vacation – The Go-Go's (1982)
Boys of Summer – Don Henley (1984)
Summer of 69 – Bryan Adams (1985)
Raspberry Beret – Prince (1985)
Everybody Have Fun Tonight – Wang Chung (1986)
One Thing Leads To Another – The Fixx (1983)
Hot in the City – Billy Idol (1982)
California Girls – David Lee Roth (1985)
Suddenly Last Summer – The Motels (1983)
Summer of Love – The B-52's (1986)
Hot, Hot, Hot – The Cure (1987)
Rio – Duran Duran (1982)
Holiday – Madonna (1983)
Some Like It Hot – The Power Station (1985)
The Tide is High – Blondie (1980)