We're Not Gonna Take It: When Authority Gives You a Bad Reputation, You Have Fight for Your Right to Smoke in the Boys Room
June 13, 2011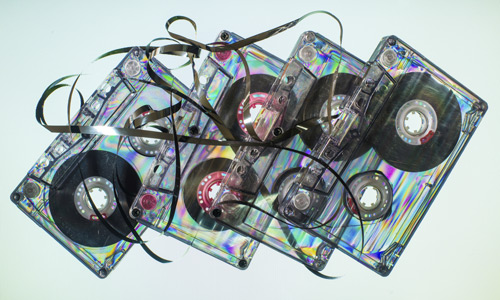 Nothing feels quite like the exhilaration of letting your rebel flag fly. The thrill of doing the thing that you know you're not supposed to do is timeless and not at all unique to one generation or another. I am sure there is some philosophical or more likely psychological theory that explains our pleasure at getting the better of authority, but happily, I don't know the name of it. What I do know is that this thread of rebellion makes for some great music—the kind of music that makes you roll the windows down and crank the volume up.
And, while adulthood eventually sets in and the opportunities to break the rules get less frequent, or perhaps we simply choose not to (damn, you, maturity), we can still feel the pleasure of the rebel through the music that played as the backdrop to our rule-breaking.
So, make yourself a drink and enjoy these 80s rebellion songs.
#1 – First up is 1983's "Authority Song" by John Mellencamp. "Growing up leads to growing old and then to dying / oh and dying to me don't sound like all that much fun." Here's hoping you come out grinnin'.
#2 – "What d'you want to do with your life? – "I wanna rock!" And so starts the 1984 video for "We're Not Gonna Take It" by Twisted Sister. If Neidermeyer were my Dad, I'd declare war as well. "We'll fight the powers that be / just don't pick our destiny." Yeah. So take that.
#3 – Next is 1985's cover version by Motley Crue of the Brownsville Station song "Smokin' in the Boys Room." The intro says it best, "You ever seem to have one of those days where everyone's on your case from your teacher all the way down to your best girlfriend?" The solution is clearly to get sucked into the bathroom mirror by Vince Neil. Problem solved.
#4 – 1986 brought us "Fight for Your Right" by the Beastie Boys. This song was written as a parody of songs like "Smokin' in the Boys Room" above. However, the B Boys overestimated everyone's ability to spot the irony, and the song became exactly what it mocked.
#5 – We saved the best for last. Regular readers of Like Totally 80s know that we are devoted Joan Jett fans. Her 1981 song "Bad Reputation" perfectly embodies the don't-give-a-damn attitude that runs through all the songs in this story. She said it best, "A girl can do what she wants to do / and that's what I'm gonna do." Come on, join us, you'll love it.