A Christmas Story was released in 1983 and became an instant holiday classic. Watching the sentimental family comedy about Ralphie, who oh-so-desperately wanted a Red Ryder BB gun from Santa, is still an important part of many of our holiday traditions. We love Flick, who froze his tongue to a pole, and Randy, in his ridiculously puffy snowsuit, but Ralphie is totally the coolest. http://youtu.be/uvMLfSQrHKE Because Ralphie had several iconic outfits, you've got a few options if you want to conjure him up. For ALL the Ralphie looks, you need a pair of round tortoiseshell glasses. I suggest buying a cheap pair of reading glasses and popping out the lenses. You'll also need to pomade your hair with a wet-look product, give it a side part, and comb it neatly.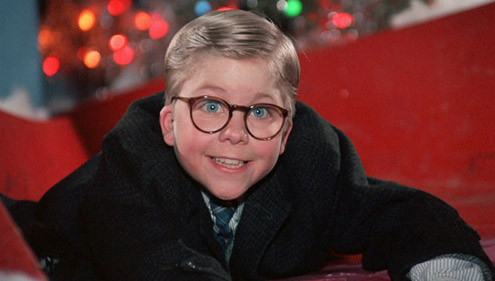 Ralphie Wearing Bunny Suit from Aunt Clara
A replica of the pink bunny suit that Aunt Clara gave Ralphie for Christmas.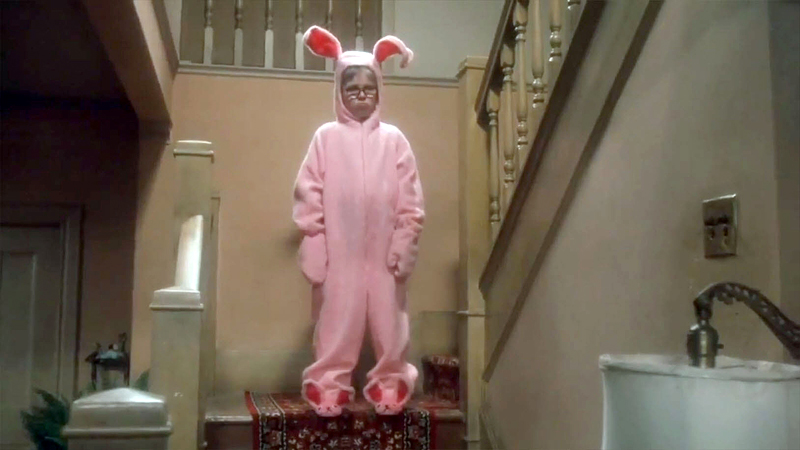 Christmas Morning Ralphie
Plaid flannel pajamas, robe, and slippers
Red Lifebuoy soap in your robe pocket
Toy BB rifle (here's an inexpensive option if you don't just happen to have a BB gun in your closet)
Optional: Crack the lens on one side of the glasses and leave it in the frame. Patch that eye with gauze and medical tape. You shot your eye out!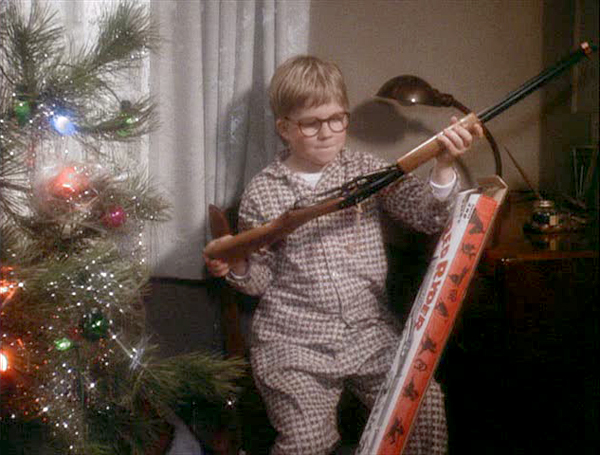 Ralphie in Daywear
Plaid flannel shirt and handknit sweater. Be sure to spread the shirt collar wide over the neck of the sweater.
Optional: Cracked lens and bandaged eye, like Christmas Morning Ralphie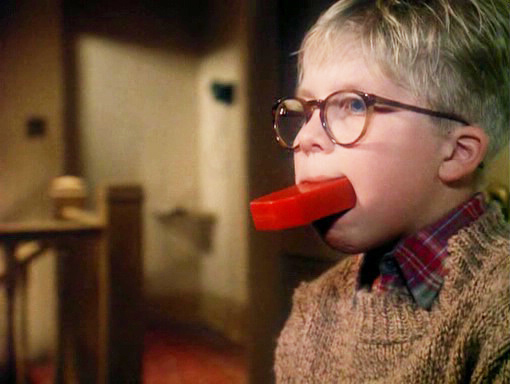 If you're going to an outdoor party, modify the Daywear look and add a boiled wool jacket, plaid wool scarf, toboggan, and earmuffs. Have a great time, kid, but don't shoot your eye out!