By Julie Anderson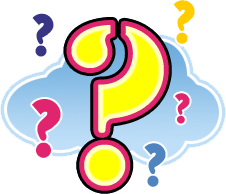 Before Taylor Swift and Lady Antebellum made country cool for city kids, it was thriving in, like, the country. We had bodacious country superstars in the eighties, as well as a few crossover artists who tried rad rhinestone cowboy hats on for size.
Test your eighties country music knowledge with our Like Totally 80s quiz:
1. Who said, "I'm not offended by dumb blonde jokes because I know that I'm not dumb. Also, I know I'm not blonde."?
A. Tanya Tucker
B. Reba McEntyre
C. Lorrie Morgan
D. Dolly Parton
2. In the 1987 song, "All My Ex's Live in Texas," where does George Strait end up relocating in order to escape all those pesky former girlfriends?
A. California
B. Oklahoma
C. Tennessee
D. Kentucky
3. In 1986, a joint poll by readers of USA Today and People voted _______ the "Favorite Singer of All Time."
A. Kenny Rogers
B. Dolly Parton
C. Willie Nelson
D. Reba McEntire
4. In the 2006 movie, Talladega Nights: The Ballad of Ricky Bobby, what singer is proudly displayed on one of Ricky Bobby's t-shirts when he takes his first ride with Karen the cougar? (Hint: Karen mauls him and ruins the shirt.)
A. Crystal Gayle
B. Anne Murray
C. Barbara Mandrell
D. Tammy Wynette
5. What duet did Willie Nelson and Julio Iglesias (Enrique's dad) record together in 1984?
A. "Old Friends"
B. "To All the Girls I've Loved Before"
C. "Poor Boy Blues"
D. "Smoke Gets in Your Eyes"
6. What singer had her first hit in 1972 at the age of thirteen, battled substance abuse in the early eighties, and then enjoyed a comeback in the mid-eighties? (In 1988-1989, she had eight country top 10 hits in a row!)
A. Loretta Lynn
B. Lynn Anderson
C. Emmylou Harris
D. Tanya Tucker
7. The theme song of the television show The Dukes of Hazzard (1979-1985) was "Good Ole Boys" by:
A. Merle Haggard
B. Waylon Jennings
C. David Allan Coe
D. George Jones
8. John Anderson had a mega-hit in 1983 with "Swingin'". Fill in the blank: "There is a little girl in our neighborhood,
Her name is ____________ and she's really lookin' good."
A. Charlotte Johnson
B. Emmy Dodson
C. Susie Baker
D. Candy Carter
9. What actor starred with Dolly Parton in the 1984 movie Rhinestone? He played Nick, a New York cabbie; she played Jake, the country singer who tried to teach him to sing. (Emphasis on the word "tried.")
A. Mr. T
B. Bruce Willis
C. Arnold Schwarzenegger
D. Sylvester Stallone
10. What singer, whose childhood bout with malaria left a lifelong mark on his speech, had roles in 1981's Cannonball Run as well as 1984's Cannonball Run II?
A. Ernest Tubb
B. Mel Tillis
C. Kris Kristofferson
D. Kenny Rogers
11. What crossover artist (inducted into BOTH the Rock and Roll Hall of Fame AND the Nashville Songwriters Hall of Fame in 1987) was a member of the Traveling Wilburys?
A. Roy Orbison
B. Neil Young
C. Don Henley
D. Van Morrison
12. Who sang "Act Naturally" with Buck Owens in 1989?
A. Ronnie Milsap
B. Eddie Rabbit
C. Davy Jones
D. Ringo Starr
13. The 1983 hit song, "The Ride," describes a hitch hiker's run-in with the ghost of Hank Williams. The song is kinda spooky anyway, but check what its writer, Gary Gentry, had to say: ". . . as I performed it at the Opry House for a television show, when I came to the last verse where it says, 'Hank,' the lights in the Opry House went out along with the power for the entire Opryland complex." Who sang this haunting country tune?
A. Hank Williams, Jr.
B. David Allen Coe
C. Johnny Paycheck
D. Waylon Jennings
14. Who starred with Willie Nelson in the critically well-received (it's, like, 80% fresh on Rotten Tomatoes!) movie, Songwriter? (Hint: his one-time girlfriends include Janis Joplin and Barbara Streisand.)
A. Kris Kristofferson
B. Kenny Rogers
C. Dwight Yoakam
D. Rodney Crowell
15. She burst onto the music scene with her 1986 album Walk the Way the Wind Blows, which featured the Nanci Griffith-penned #3 hit, "Love at the Five and Dime." Prior to her impressive and ongoing success on the country and folk charts, she was a tour guide at Nashville's Country Music Hall of Fame. Who is this totally talented social activist?
A. Pam Tillis
B. Patty Loveless
C. Suzy Bogguss
D. Kathy Mattea
---
Answers
1 – D, 2 – C, 3 – A, 4 – A, 5 – B, 6 – D, 7 – B, 8 – A, 9 – D, 10 – B, 11 – A, 12 – D, 13 – B, 14 – A, 15 – D