By Julie Anderson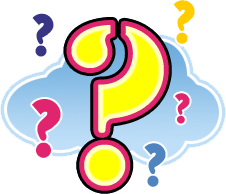 We know you love the eighties, but how much do you LIVE the eighties? Take our totally fun quiz to find out!
1. Good morning, Sunshine! Time for your breakfast beverage. You reach for:
A. A skinny vanilla latte from the Starbucks drive through
B. A Red Bull energy drink
C. A Diet Coke
D. A steaming mug of Folgers with Sweet-n-Low and Cremora
2. You're a girl. (Pretend you are, if you're not. Work with us here.) From stepping in the shower to walking out the door, how long does it take you to get dressed?
A. 50 minutes
B. 40 minutes
C. 15 minutes
D. 70 minutes
3. Brrr! It's chilly out! You open your closet and grab:
A. A tailored wool jacket
B. A Starter jacket featuring your favorite sports team
C. A black leather biker jacket
D. A acid washed denim duster coat
4. Got to get a little work in to keep the boss happy. You turn on to your:
A. MacBook Air
B. Dell laptop
C. IBM PC
D. Brother word processor
5. Speaking of the boss, she is so fancy! She drives the most bitchin' car EVER. It's:
A. An electric Tesla Roadster
B. A Hummer
C. A Dodge Viper
D. A Chevrolet Camaro
6. Eh. Work's boring. Soon, you're daydreaming about having babies. Twins – a boy and a girl. So cute! You'd name them:
A. Jayden and Isabella
B. Ethan and Emily
C. Zachary and Jessica
D. Jason and Heather
7. Forget babies. They make it totally hard to party. You dream instead of taking a fun-filled trip to:
A. Stockholm, Sweden
B. Beijing, China
C. Acapulco, Mexico
D. Fort Lauderdale, Florida
8. Fitness is important! When the workday is over, you:
A. Put on running shoes and hit the pavement
B. Drive to the gym for a Pilates workout
C. Glide onto your Nordic Track
D. Take part in a step aerobics class
9. You're home after your workout, and somebody's calling for you. Your ringtone is set for:
A. "Sexy and I Know It" by LMFAO
B. Vibrate.
C. "Here I Go Again" by Whitesnake
D. Uh, my phone is ON, if that's what you mean. My push-button Hot Lips phone goes brr-r-r-ring!!
10. It was your best female friend calling for advice. She has an extra-special date and wants to look her hottest. You tell her to:
A. Get a purifying mineral facial at the day spa and meditate
B. Get a Brazillian wax and consider Vajazzling
C. Have a set of acrylic nails applied and get some chunky highlights
D. Get a spiral perm and use some extra strength self-tanner
11. Since you are such a style guru, your brother ALSO calls for help. He's not sure how he should groom his facial hair. You tell him he should:
A. Sport a well-trimmed beard
B. Do something creative and sculptural, like a soul patch or a Van Dyke
C. Shave carefully so that his face is baby-smooth
D. Set the beard-trimmer to very short for a deliberate five o'clock shadow
12. It's 5:00 somewhere. You kick back with:
A. A Maker's Mark old fashioned
B. An Appletini
C. A local microbrew beer
D. A Sex on the Beach
13. You click on the TV to unwind. Your favorite show is:
A. A thrilling athletic, artistic, or culinary contest
B. An addictive reality program about young people living together
C. A hilarious comedy about sarcastic adults in a work environment
D. A romantic drama involving a rich and powerful family
---
Scoring:
Give yourself one point for every A, two points for every B, three points for every C, and four for every D.
13-22: gr8, like totes awsm! You're a kid of the twenty-teens and beyond! You might love your eighties music and movies, but you've got your feet firmly planted in today.
23-32: Hella jiggy and HOTT! You mix eighties glitz with nineties chill and splash on a bit of today's hipness. You're a cultural tossed salad!
33-42: Majorly tubular! You LOVE the eighties, but you also can navigate today's world. You can rock your big hair and acid wash while using your Smartphone. Suh-weet!
43-52: Cool beans! You are FER SURE wickedly radical, dude. TO THE MAX. You are totally STUCK IN THE EIGHTIES! Rock on, dude!