By Julie Anderson In the late seventies, Larry Weiss came up with a really great idea: print superhero costumes onto kids' top-and-bottom underwear sets. In retrospect, it was marketing genius, but the idea was rejected by Hanes and then dropped by Scott Paper company. Fruit of the Loom, which had been lined up to supply the blank underwear for screen printing, stepped up and bought Underoos in 1978. It was a wise decision. http://youtu.be/5uXfscI38fE Kids LOVED their Underoos in the early and mid-80s. The first crop involved comic book heroes like Superman, Batman, Shazam, and Wonder Woman. Just like superheroes, who wore their boring regular clothes on top of their stretchy super-costumes, we put on our alter-ego outfits atop our Underoos. Sure, on the outside we had on a boring old T-shirt and jeans, but underneath we were: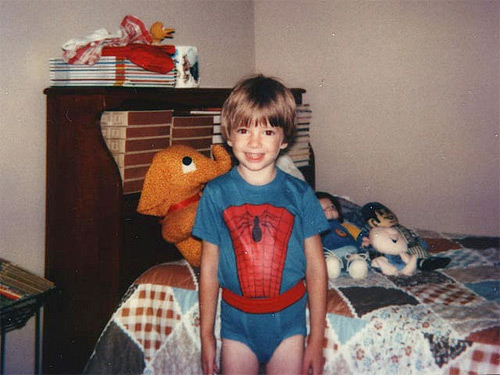 Photo credit: Step Schwarz
Spiderman!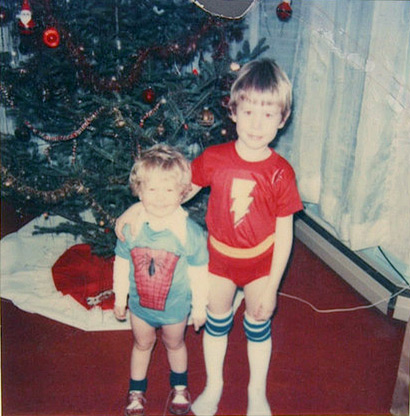 Photo credit: Russ Sprague
Spiderman AND his big brother, the Flash! Girls' options included strong heroine characters: http://youtu.be/R-JR46b1iuk As well as girly themes like Barbie and Daisy Duke: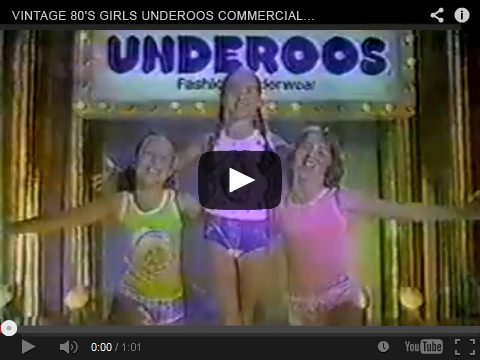 Box office megahit Star Wars brought on its own crop of Underoos: http://youtu.be/nfjLZE6Pp5U Underoos made awesome stocking stuffers, fer sure. This ad might make us cringe a bit today, but 1981 was a sweeter, simpler time, when it was perfectly okay for a little girl in her Underoos to sit on Santa's lap: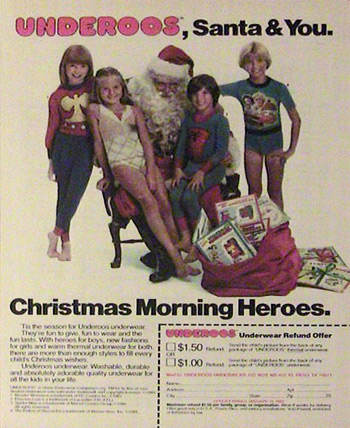 Photo credit: unclecheesy
In the mid-eighties, boys could sport Thundercats and Transformers Underoos.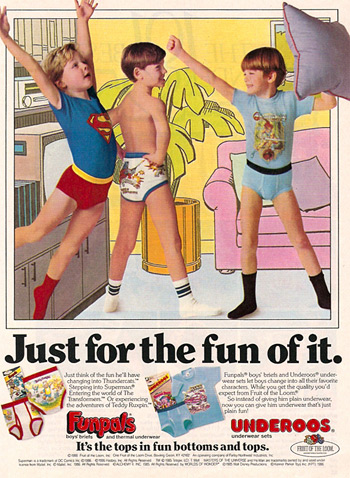 Photo credit: Greg Koenig
Awesome! http://youtu.be/8yfAVsrwY7M Fruit of the Loom Underoos are still popular today, but if you'd like to purchase an original set for a special kid in your life, just visit Etsy.com for some terrific options like these: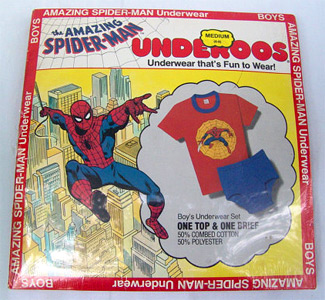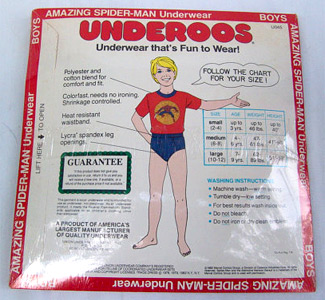 Photo credit: The Rusty Chicken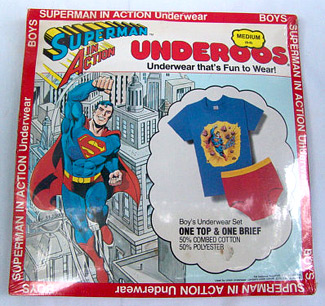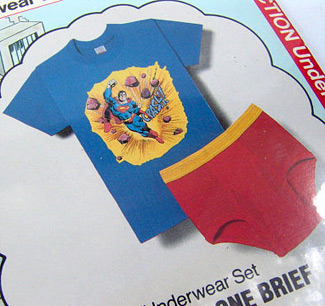 Photo credit: The Rusty Chicken
Underoos don't currently exist in adult sizes. Sure, there are printed underwear sets for grown-ups out there, but they're not just like the ones that were waiting under your Christmas tree in 1984. And that's a real shame. If we all got to feel a little more like Superman or Wonder Woman underneath it all, we could totally take on the world!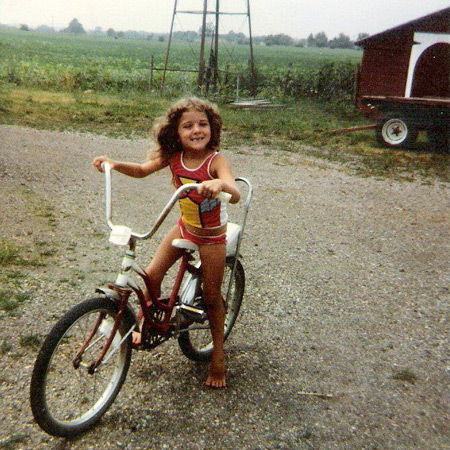 Photo credit: Jaime B.