By Julie Anderson
Knickers were girls' and ladies' pants that ended below the knee. They were cuffed and fuller in the thigh than, say, capris or clamdiggers. There were relatives of gauchos, another great eighties trend, but pretty distant cousins.
(And all you people from outside of the United States can just stop with the snickering. We know good and well what you mean when you say "knickers." These are NOT panties we're talking about here.)
I do remember a friend's mom calling them "knickerbockers", which is sort of accurate, although the knickers we wore in the early eighties were colorful and cute, and not especially utilitarian and tough. We loved them with argyle knee socks and penny loafers, and also with opaque tights and Candies or Capezio ballet flats. They were cute topped with ruffled, lacy prairie blouses or intarsia sweaters.
Here's a little sweetheart in a great knickers outfit, complete with suspenders: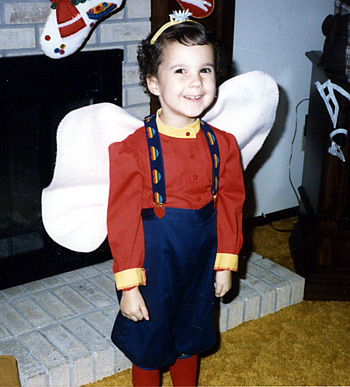 Photo credit: Susan Astray
And here's a grown-up version of the trend: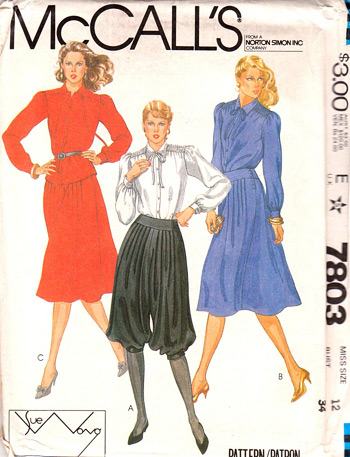 Photo credit: Patternpalooza
I had a lavender corduroy pair of knickers, similar to this berry pair, and OH how I loved them: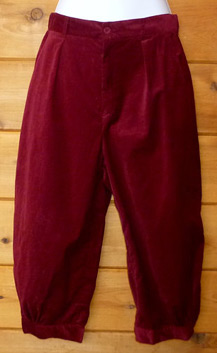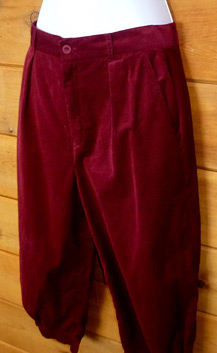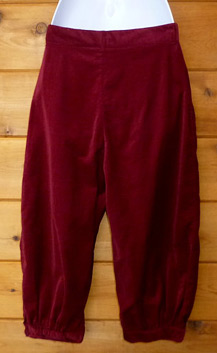 Photo credit: Black Rock Vintage
Here's a sweet and summery butter yellow pair, perfect for little girls: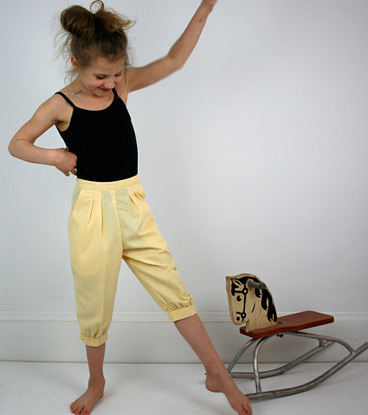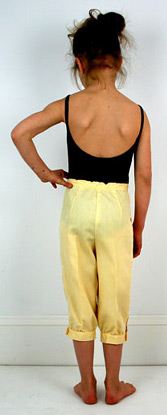 Photo credit: UdasKids
Tailored and feminine, knickers are an awesome retro look. For your next 1980s themed costume party, snap up a pair from Etsy or Ebay and relive those fab early eighties years with your friends. And keep your eyes open – I predict that, like so many bitchin' fashions from our childhoods, we'll see knickers come back in style.