The eighties gave us loads of awesome movies, but National Lampoon's Vacation is one of our all-time favorites. Clark Griswold (Chevy Chase) is hilarious in the cross-country family adventure, but Cousin Eddie (Randy Quaid) steals the show when he's onscreen. Here's a great montage of Cousin Eddie scenes to help you get in the mood: http://youtu.be/7Bu4MwNTJwA Cousin Eddie wears a variety of fetching ensembles in the Vacation film series, but two are standouts to us at LT80s.

Formal Eddie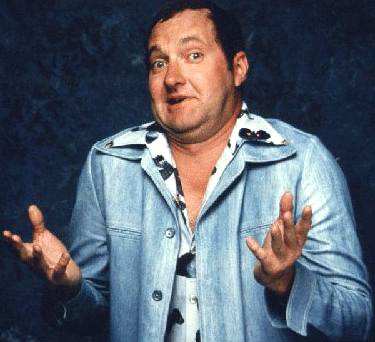 To get the dressier Vacation Cousin Eddie look, you've got to have a pair of these babies: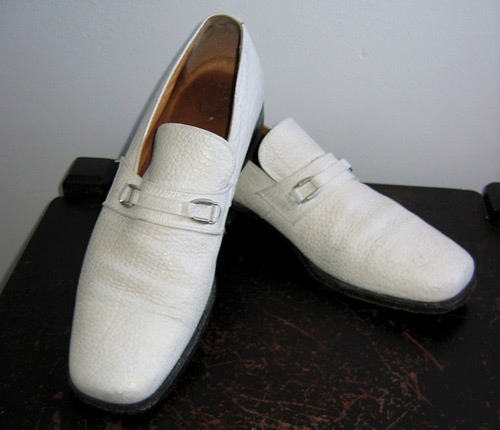 Photo credit: The Groove
You might be tempted to pinch pennies and wear, like, white sneakers or brown loafers – and that's totally lame. You MUST spring for the white (p)leather slip-on loafers. Next, you need a leisure suit. You can buy a costume from Amazon or other retailers, such as this one, but we're partial to the real deal. Ideally, you'd want light blue, but any color is perfectly Eddie-esque: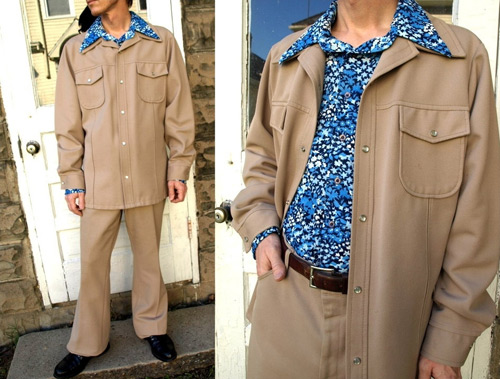 Photo credit: The Robot Parade
Last, you've got to have a boldly patterned, wide collared polyester shirt, such as this one: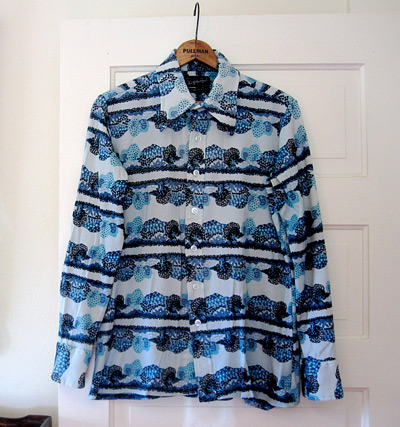 Photo credit: Tony Jaguar Vintage
Some liberally applied oily hair pomade and a can of cheap American beer (Meister Brau – now sold as Miller Lite) and you're all set!

Dressing Room Casual Eddie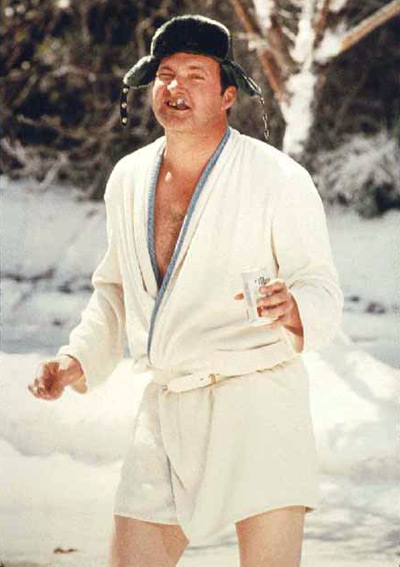 Cousin Eddie's appearance in Christmas Vacation provided the more casual option above. It's a simple look, but the devil is in the details. Wear a furry brown hat with ear flaps: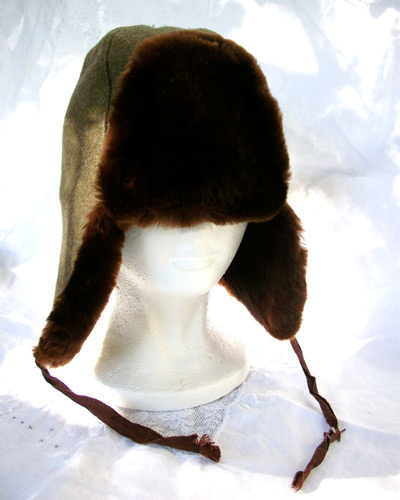 Photo credit: Atomic Treasure Hunter

Don an embarrassingly short, white, ratty bathrobe. Buy new if you must, but try to get a well-loved robe from a thrift shop for that authentic Eddie look. Accessorize with a white dress belt, black socks and dark dress shoes. As with Formal Eddie, you'll need to carry around a beer can, but add an unlit cigar to perfect Dressing Room Casual Eddie's look.

At one point, Eddie uses the hose from his RV to empty its septic tank into the storm drain. (Ew, grody!) Carry around a short length of hose, such as this, for bonus Eddie awesomeness. Check out this great homemade Eddie getup to really feel inspired. Awesome. Cousin Eddie has some choice lines you'll want to deliver while in costume, so, prior to party time, read through these bitchin' quotes. Better yet, watch a marathon of eighties' National Lampoon movies: Vacation (1983), European Vacation (1985), and Christmas Vacation (1989) to really grasp Eddie's character. Be sure to take lots of pics of yourself in your Cousin Eddie duds and share them with us at Like Totally 80s – we know you'll look radical, dude!