By Julie Anderson
Woo-hoo – cassette tapes have been with us since 1962! Happy fiftieth birthday, cassettes!
For those of you who have played music exclusively on shiny silver discs and on MP3 players, cassettes were little plastic boxes filled with musical joy. Cassettes were not new in the eighties, but they became wildly popular for two big reasons. Starting in the early seventies, 3M Corporation started to make cassettes that were much better for musical use (as opposed to the older type that were more for dictation purposes). The music actually sounded good on high fidelity cassettes and players.
The second reason would fit in the pocket of your Guess jean jacket and it rhymed with Stalkvan:
The advent of Sony's Walkman in 1979 meant that we could pop in a cassette, slide on headphones, and listen to music as we worked out, walked around, or just hung out in our rooms. Awesome.
Here's Marty McFly demonstrating the power of Van Halen on a Walkman to his unsuspecting Dad-from-the-past, George. The Darth Vader scene from "Back to the Future" (1985) is totally radical:
Cassettes were way tougher and more portable than old school vinyl (though we still loved our 45s in the early-to-mid 80s) and 8 tracks.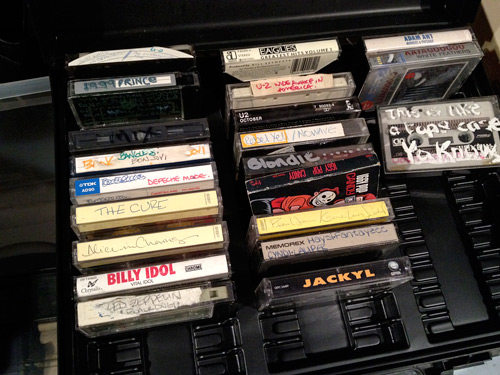 Photo credit: Like Totally 80s
The coolest thing about cassettes, though, was their recordability. You could, like, make your own mix tapes  by hand-selecting tunes from tapes you owned. Jamboxes (or boomboxes, if you prefer) often had two cassette decks for just that purpose. You popped in the blank tape on one side and the already recorded tape on the other and – voila! – you were creating your own masterwork albums.
The other option, of course, was to listen to the radio and hit 'record' just as the song you had in mind began to play. This method wasn't ideal, as you often clipped off the beginning of the song and tended to get a little unwanted DJ chatter along with the music. It was, however, free – so, like, bonus.
My husband, who was (and is) an ardent audiophile, tells me that TDK was his cassette of choice. He says that the thing to do was to record your vinyl albums onto a high quality TDK tape. The cassettes wouldn't scratch like vinyl and the resolution was great – plus, you could play them in your car, jambox, or Walkman.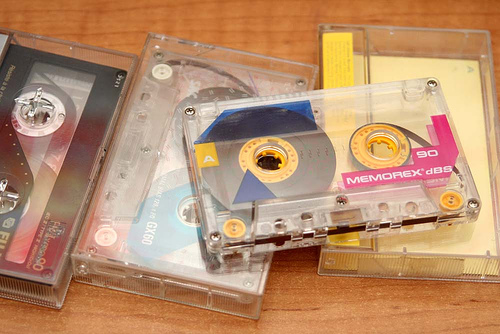 Photo credit: bettybl
If you wanted to record on top of a cassette, you had to disable the protective mechanism. Tapes that lacked the top tabs were protected, but it was no biggie to get around that with some artfully applied tape: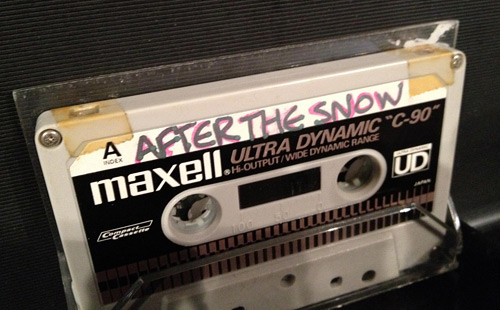 Photo credit: Like Totally 80s
Cassettes did have their flaws, of course. The exposed tape could get, like, sticky stuff on it in your car and get ruined, and we all experienced the horror of opening your tape player to see a snarled mass of tangled tape. Sometimes you could wind the tape back up, either with a finger (and loads of patience) or with a pen, like this:
but sometimes you just had to chuck the whole thing and buy or make a new tape.
So, considering all of the awesomeness of cassettes, why aren't we still using them? Two words: Compact discs. Once CD players in cars became shock proof and gained auto-changer skills, tape players became relics. Don't feel all hostile and stuff toward CDs, though – they're all but supplanted now by USB flash drives and iPods.
Technology's a bitch, you guys.
However, you can still collect vintage music cassettes, and you can show your abiding love for them in a bazillion retail-oriented ways. Check out these glorious odes to the mighty cassette, all on etsy.com:
A way cute and colorful tank top: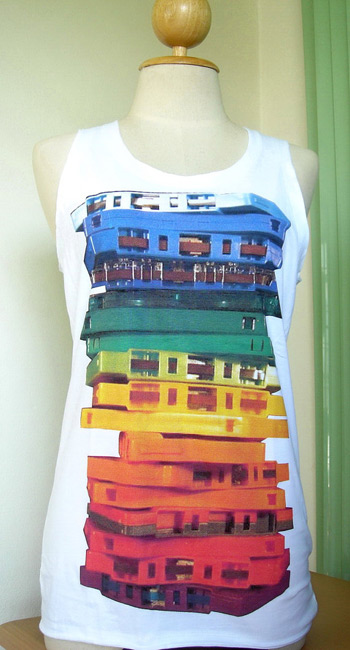 Photo credit: Mathanalai
A night light! Dig that romantic glow: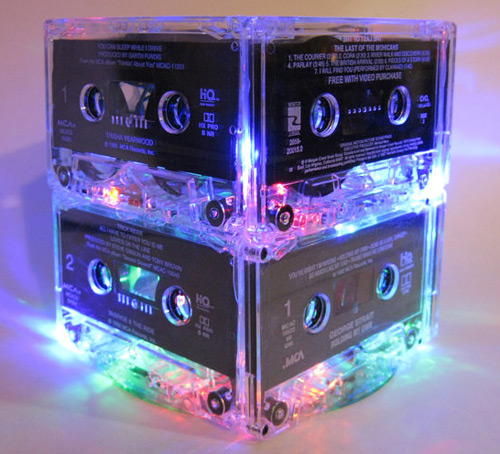 Photo credit: Break the Record
I love this cool little coin purse that features one of my fave 80s bands. It would fit nicely in a Christmas stocking, no?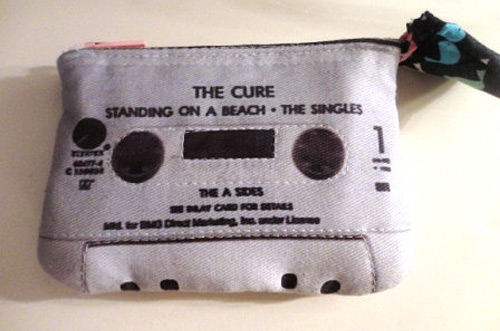 Photo credit: Sugar Shox Crafts
A snuggly-hip baby blanket: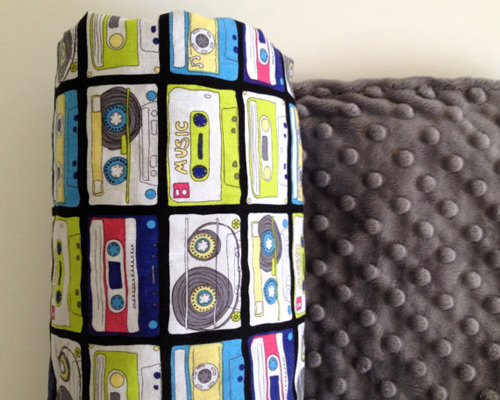 Photo credit: Lil Beautique
And a sweet little onesie! Awwww….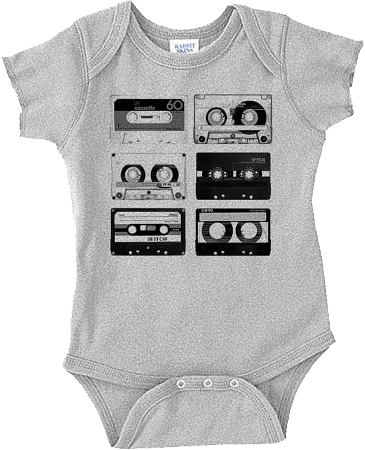 Photo credit: Crawlspace Studios
And – oooh la la! This cassette tape table would turn your family room into a den of bitchin' 80s fabulosity: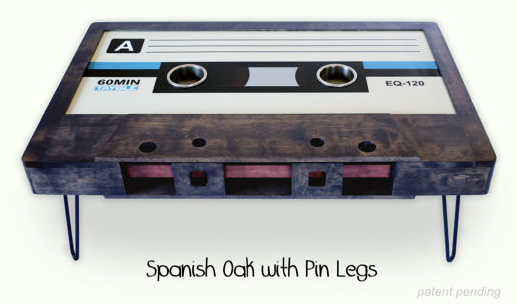 Photo credit: 214 Graffiti
I'll close with a song that describes that special love we eighties kids feel for the cassettes of our youth. Like the rest of us, the artist is modern, attractive, and superbly talented (I mean, right?) but she captures the awesomeness that was the 80s mix tape. Enjoy!