By Julie Anderson
Daytime soap operas in the 1980s were nothing but awesome. Vicious catfights, bouts of amnesia, surprise twins, alien abductions, murder plots, fainting spells, and, of course, those rad 80s fashions TOTALLY rocked our worlds.
I was an All My Children fan (Cliff and Nina, Erica and Jeremy, and Greg and Jenny, you're forever in my heart) but my best friend was into Days of Our Lives, and we both liked General Hospital. With way more concentration than we ever gave our social studies homework, we watched each other's soaps and listened as each convoluted plot was explained. Days off from school with marathon soap opera viewing on the living room couch made for pure eighties bliss.
But what happened to those soap stars of the 80s? Some, like AMC's ageless Susan Lucci, stayed in the world of romantic suds for decades, but others followed different career paths. Here's a LT80s look at your favorite soap sirens and hunks and what they did after they left the daytime drama small screen.
Guiding Light
T.J. Werner, originally played by T.J. Hargrave, was replaced by this actor in the 1980 and 1981. Perhaps the connections from Guiding Light help account for some of the vast number of actors separated from him by only seven degrees. (skip to 2:00)
Kevin Bacon has done, well, everything under the sun. From Footloose to Mystic River to Hollow Man, we all have our favorite bit of Bacon. He and actress Kyra Sedgwick have been married since 1988.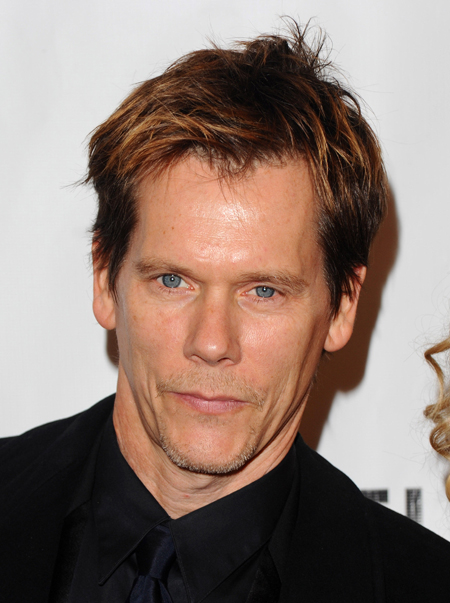 Kevin Bacon | via Radio Now 100.9
Guiding Light fans might remember Elise, little Maura's irresponsible babysitter, from a 1989 plot. It was a minor role, but this actress did a great job as the flustered teenager: (skip to 5:20 to get past the weather alert and commercials)
Calista Flockhart is best known as TV's Ally McBeal, she of Dancing Baby fame. The famously petite TV and film actress married Harrison Ford in 2010 after dating him for eight years. Flockhart keeps busy in her roles as mom, wife, and political activist.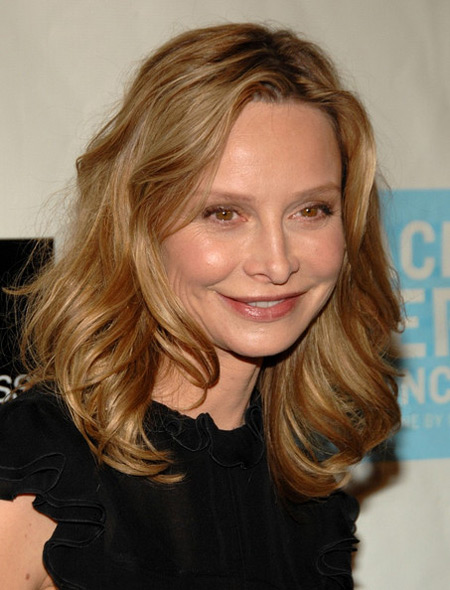 Calista Flockhart | via Style Bistro
General Hospital
We first met her as pushy Jackie Templeton on General Hospital in 1982-1982. Here she's hassling Holly Scorpio about being pregnant with Luke's baby when she married Robert:
Demi Moore went on to a successful and varied career in film, from St. Elmo's Fire to Ghost to A Few Good Men (with Kevin Bacon!) She famously dated Emilio Estevez and later married Bruce Willis. Her split from husband of six years, Ashton Kutcher, was announced in December, 2012. Still beautiful and nothing like that awful Ms. Templeton she played, here's the lovely Demi Moore today: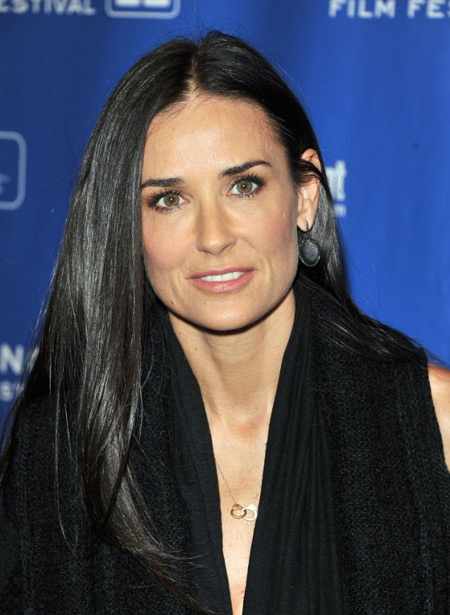 Demi Moore | via IMDb
This dreamy dude portrayed Dr. Noah Drake on General Hospital from 1981-1983, and then again from 2005-2008. He returned in both 2012 and 2013 for the show's semicentennial anniversary:
(hee hee, strawberries are sexy . . . )
While he was playing doctor in daytime soaps, Rick Springfield was also becoming a famous pop star. He won a Grammy in 1981 for "Jessie's Girl", one of the catchiest unrequited love songs ever. Springfield has acted in numerous roles since his Dr. Noah days, including TV's Californication and Hot in Cleveland. He and wife Barbara Porter (the receptionist in the recording studio he used in his pre-stardom days) married in 1984.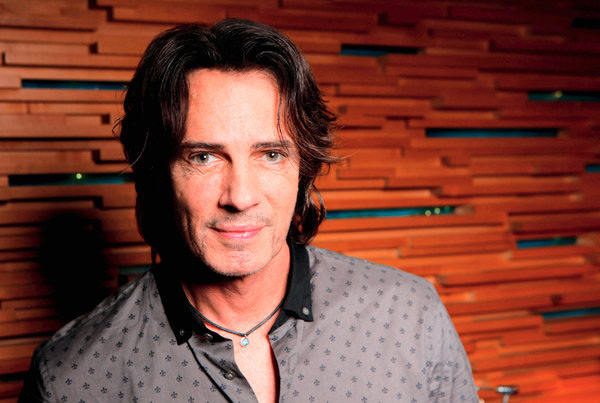 Rick Springfield | via Brandenton Herald
As Blackie Parrish on General Hospital, this actor played a bad boy with a heart of gold. The Webbers took him in and helped him straighten out. Sadly, Blackie's time in Port Charles ended with a prison sentence. Here's Blackie performing with his GH band, the Riff Raff:
Still hunky (and still with great hair), John Stamos has enjoyed an awesome career on the little screen. We loved him as Uncle Jessie on Full House and as a guest star on shows such as ER and Law & Order: Special Victims Unit. He now has a recurring role in the TV drama, Necessary Roughness. Stamos was married to then-Victoria's Secret model Rebecca Romijn from 1998-2005. He's now single. (annnnd . . . I just heard a collective giggle of delight from your LT80's single ladies, didn't I?)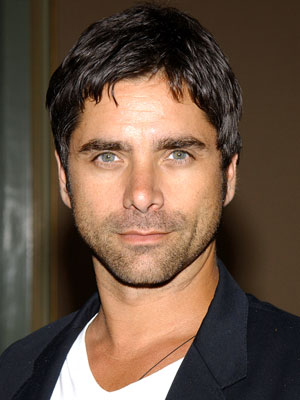 John Stamos | via Deadline
Another World
I can't locate a video clip of this actor's walk-on role as Chris in 1987, but here's a nice still picture for you. This blond charmer was unknown at the time, but he was compelling enough to land a speaking gig on two episodes of Another World: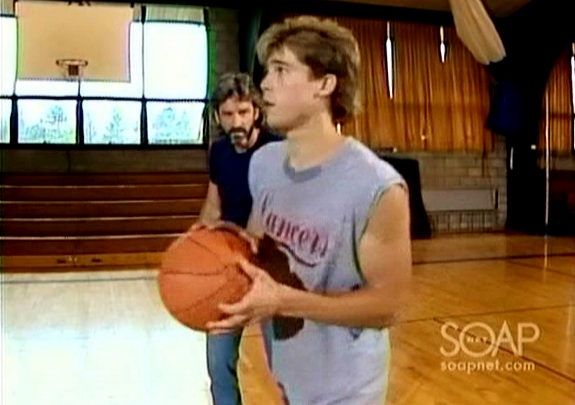 Brad Pitt as Chris on Another World | via NY Daily News
You might recognize Brad Pitt from Se7en, Fight Club, Ocean's Eleven and Twelve and Thirteen, Benjamin Button, and Sleepers (with Kevin Bacon!) Alongside his bombshell wife Angelina Jolie, he cares for a brood of six adorable kids.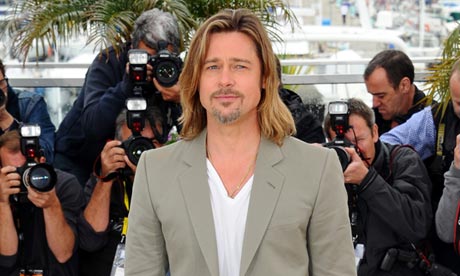 Brad Pitt | via The Guardian
Before he became one of our favorite wise guys, he was just looking for love like everyone else. He played the admirably coiffed Joey Perrini on Another World from 1978-1981:
Ray Liotta's career took off like a rocket after AW. You may have seen him in acclaimed movies such as Goodfellas, Something Wild, Field of Dreams, and Blow. He's currently divorced and still enjoying his awesome career in showbiz.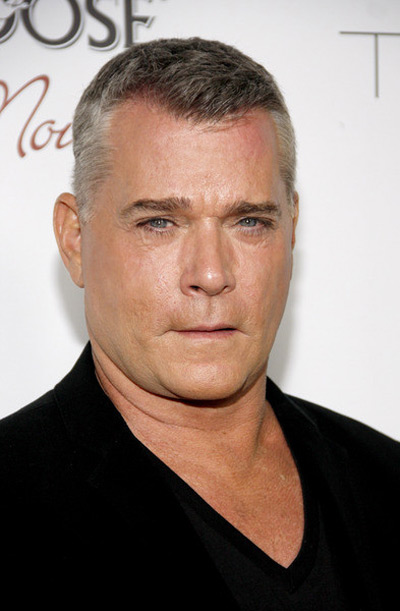 Ray Liotta | via Starpulse
From 1984-1985, Dr. Canard dispensed medical help and sage advice to residents of Bay City on Another World. Perhaps that helped this actor prepare for his upcoming role as a psychiatrist. Sadly, this footage seems to be lost in the dusty hallways of the Internet.
HOWEVER, there's all kinds of footage of Kelsey Grammer in his later roles–most famously that of Dr. Frasier Crane on Cheers and Frasier. Recently, Grammer has appeared on 30 Rock, Boss, and as the decades-spanning voice of Sideshow Bob on The Simpsons. Grammer has won multiple Emmys and Golden Globes, and, although his personal life has undergone some scrutiny, he's hugely successful and looking fabulous. Cheers, Mr. Grammer!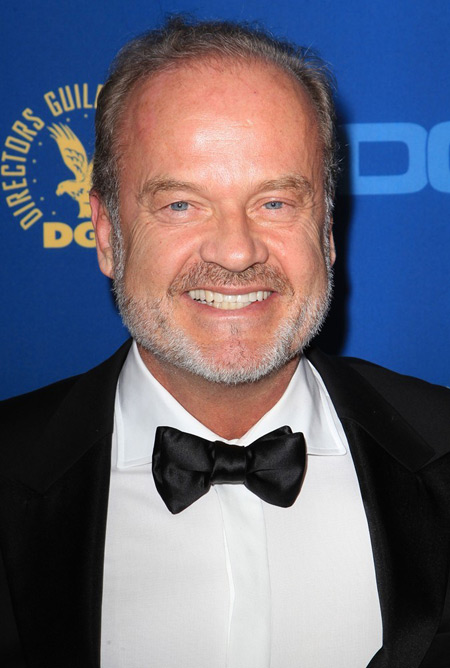 Kelsey Grammer | via AceShowbiz
As the World Turns
This all-American girl portrayed Betsy Stewart on As the World Turns from 1982-1984. Betsy was in love with working man Steve Andropolous, but married rich scoundrel Craig Montgomery instead. Guess what? Drama ensued.
Meg Ryan went on to a couple of TV stints before appearing in blockbusters such as Top Gun, When Harry Met Sally, and Sleepless in Seattle. And let's not forget In the Cut (with Kevin Bacon!) Still cute, still blonde, and still a hardworking actress, Meg Ryan is forever America's Sweetheart. She was married to Dennis Quaid for a decade, and has been romantically linked to rocker John Mellencamp since 2011.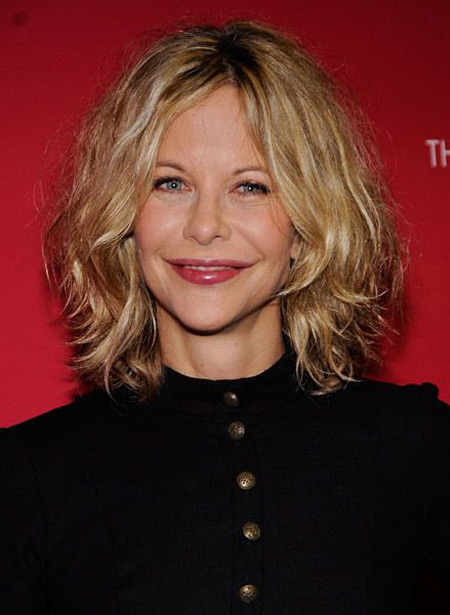 Meg Ryan | via Rotten Tomatoes
From 1986-2010, this actress appeared on As the World Turns as Jessica Griffin, Duncan McKechnie's hotly pursued object of affection. Spoiler: Jessica ended up falling for him.
Tamara Tunie is better known to today's television viewers as medical examiner Melinda Warner on Law & Order: Special Victims Unit.

Tamara Tunie | via ZAP2it
In 1984, this actress played Bunny on As the World Turns in 1984. Unfortunately, I can't locate footage of this starry-eyed actress in her walk-on role. But here she is during that same summer she was a debutante on ATWT—yes, it's that magical moment that had us all swooning and wishing we could be THAT girl: (skip to 3:18)
Courteney Cox went on to loads of other acting jobs, including Cougar Town and Scrubs, though her most famous role remains that of Monica Geller on TV's Friends. She's been married since 1999 to actor David Arquette. The couple has one daughter, Coco.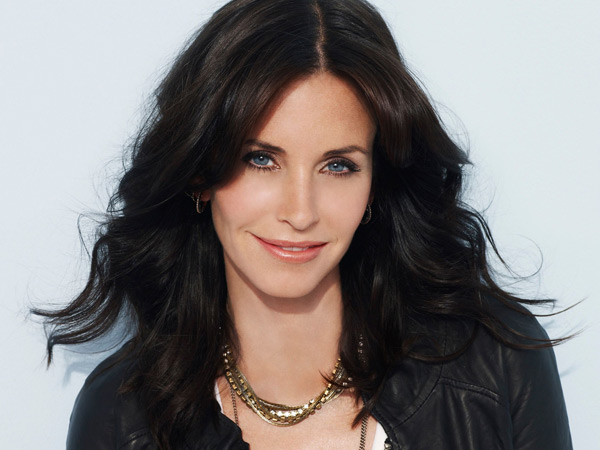 Courteney Cox | via Total HD Wallpapers
Here's a clip from As the World Turns in 1984 with not only an actress who found greater fame, but two VERY SPECIAL musical guests: Whitney Houston and Jermaine Jackson! (after you check out the young actress in action, skip to 2:10 for the music to start)
Marisa Tomei portrayed Marcy Thompson on As the World Turns, then went on to memorable roles on A Different World, My Cousin Vinnie, and Crazy Stupid Love (with Kevin Bacon!)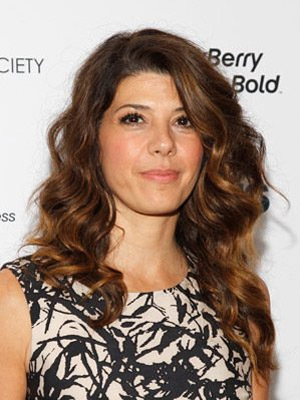 Marisa Tomei | via IMDb
From 1986-1988, this carrot topped actress played Frannie Hughes, a psychologist who married and divorced Darryl Crawford, on As the World Turns. After enduring some dramatic events in Oakdale, Frannie left for Haiti to help with earthquake relief.
Julianne Moore went on to huge success onscreen, recently in TV's 30 Rock and the movie Crazy, Stupid, Love. (yup, with Kevin Bacon!) Moore divorced her first husband, director John Rubin, in 1993, and married director Bart Freundlich in 1996. They have one son. Like Flockhart, Moore is passionate about politics and human rights.

Julianne Moore | via LeakyNews
The Young and the Restless
This curly-haired dreamboat appeared on The Young and the Restless from 1975-1982. He played the earnest young doctor Snapper Foster (seriously? a doctor named SNAPPER?) who rose from humble roots with the help of his mom and sister.
Hey, don't hassle the Hoff! Beefy David Hasslehoff sprang from the daytime soaps and embraced worldwide superstardom, first as Michael Knight on Knight Rider and then as hunky lifeguard Mitch Buchanan on Baywatch. Hasslehoff has appeared in films ranging from Anaconda III to Dodgeball to The Spongebob Squarepants Movie, but he hasn't forgotten his Restless roots. The Hoff still makes appearances on the daytime drama as Dr. Snapper Foster.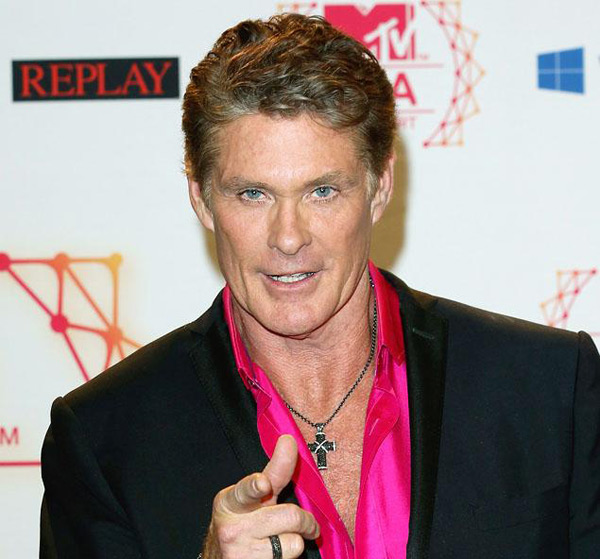 David Hasslehoff | via NY Daily News
Have we missed anyone in our sudsy round-up? Did any other actors or musicians go on to careers beyond their work in 80s soap operas? Connect with Like Totally 80s on Facebook and let us know. We are always up for dishy romance and wild plot twists, eighties style.