I spy with my little eye: mousse, gel, teasing combs, and (gasp!) perms? Is the flat-hair era dead at last? It's an 80s girl's dream come true!
Celebrities Go Big With Hair
Celebrities are boldly going where many of us have gone before—into brazenly big hair territory. Here's a look at some trendsetters who are inflating their locks for that sexy, fluffy, decidedly THERE hair we loved in the me decade:
Lady Gaga sported an enormous blond wig (and little else) at the 2013 VMA awards. She may have wanted all eyes on her seashell bra or her mermaid G-string, but I, for one, was transfixed by her glorious hair. It was magnificent: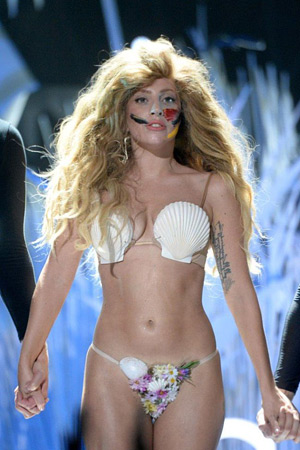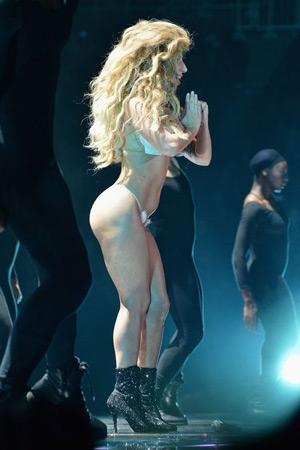 via Piximus
Kesha loves to flaunt her long, wavy blond hair, too: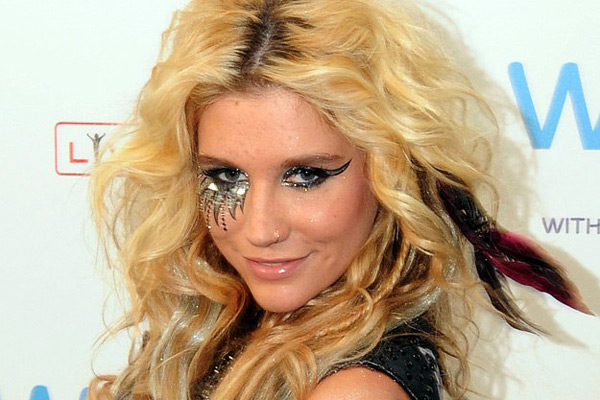 via Pop Crush
Lest you think it's all controversial young things with the big hair look, here's none other than Oprah with 3.5 pounds of fluffed perfection atop her head: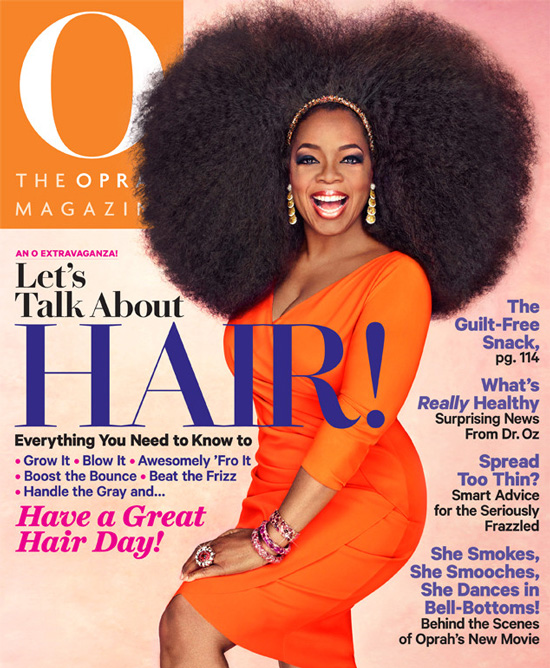 via Popsugar
Diva Jennifer Lopez sometimes straightens her long hair or cinches it into a tight bun, but here's our favorite tousled look from the former Fly Girl: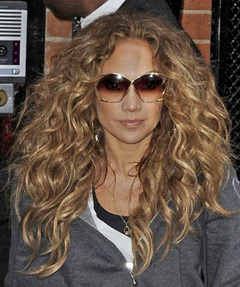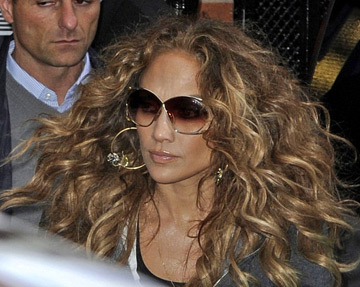 via Zimbio
The Kardashian sisters, like J.Lo, opt for the sleek look at times, but their bouncy brunette curls are big and beautiful: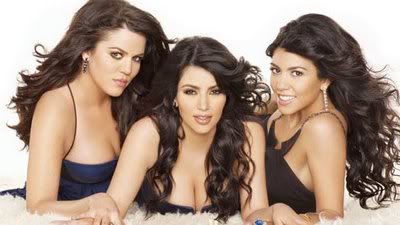 via Stylish Curves
Some say big hair never really left the South, and country singers such as Carrie Underwood sure believe it: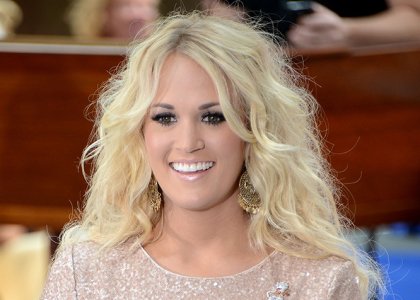 via Celebrity Gossip
And the stylists for "Nashville" are the first to tell you that pixie cuts and sleek bobs are OUT when it comes to southern stage style: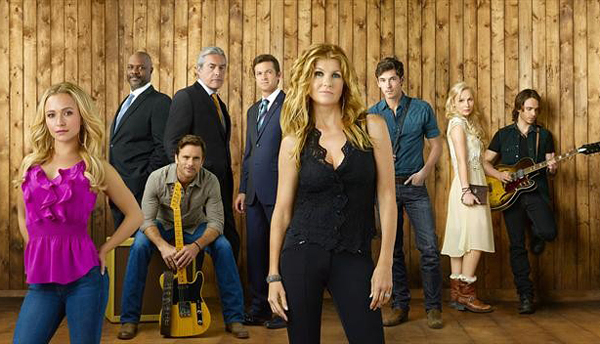 via Post-Gazette
Sisters Beyonce and Solange Knowles are no strangers to big hair either: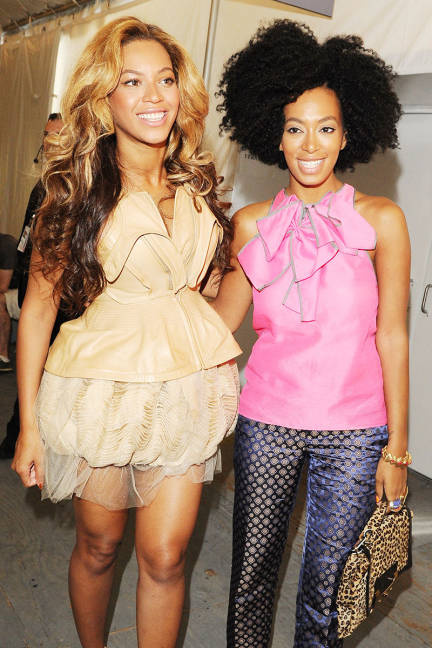 via Elle
From Daily Makeover, here's a bitchin' slideshow of big and sexy hairstyles and the women who wear them today. You'll enjoy Access Hollywood's slideshow, too.
Feeling inspired yet? As Katy Perry tweeted in May of 2012, "Bigger the hair closer to God."
Big Hair How-To
To pump up your tresses, here are some helpful hints LT80s:
Grow it out. Short, full hair can be gorgeous, but for maximum impact you want it past your shoulders. Hair extensions are an option, but they seem a little, like, labor intensive. If you give them a whirl, be sure to let us know how it turns out.
Get a layered cut. Getting rid of some of the weight on the ends will help your locks spring up and out. If you're really feeling it, get a spiral perm while you're there. (And please send us pics of the process!)
Apply a root lifting spray and plenty of mousse or gel prior to blowdrying. I like to use a product that encourages curl and scrunch it through my hair, then blowdry on low so my natural waves don't get blown out. It helps to flip your head over and dry from the underside, wadding your hair into handfuls as you go. Be sure to hairspray the underside of your hair before you toss it back into place.
Optional: add some corkscrew curls with a wide barrel curling iron or use hot rollers for an extra full look. Brush out lightly if desired.
Finish with lots of hairspray. Let dry, then spray again. Repeat.
Note: Don't touch your hair after you style it – you'll mess up the curls! Besides, you might be startled at how rough and sticky it feels. Big hair isn't about silky and smooth – it's about maximum volume. Embrace it.
Enjoy this video tutorial and be sure to share pics of your big, beautiful hair with LT80s on Facebook – we know you'll look totally awesome!