By Lori Ferraro
I LOVED ADAM ANT.
I was introduced to his antmusic during the dawn of MTV – I specifically remember seeing the video for "Stand and Deliver" and being instantly intrigued and of course, instantly smitten.
The music was so cool, so different; I loved the drums, the harmonies and the dramatic lyrics about "dandy highwaymen" and "prince charmings."
*Sigh*
Adam Ant was dreamy with his new wave/colonial/military inspired look. He could rock a three-point-hat like nobody's business.
And what sealed the deal? That white stripe across his face.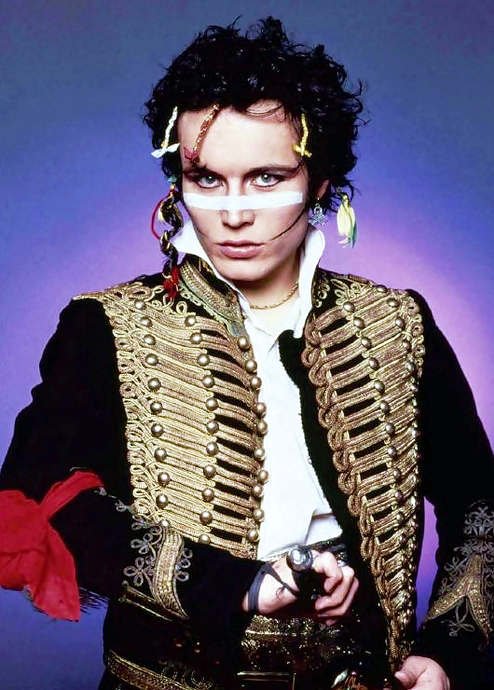 Oh, and that shiny, shiny lip gloss.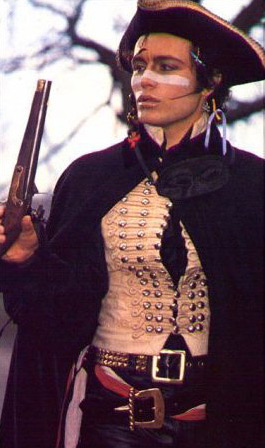 Here is what you'll need to become a dandy highwayman/highwaywoman yourself:
An old-school military type of jacket, preferably with lots of gold buttons/loops going down the front
Puffy white pirate/poet shirt
Three-point-hat
Black pants or tight jeans
A cape over the jacket is a nice touch . . .
Belts, belts, belts
A few braids in your hair with little ribbons mixed in
You can also make it easy on yourself and buy a complete costume
As far as make up goes, heavy on the black eyeliner and as stated before, the lip gloss. Once you slap that white stripe across your face everybody will know who you are.
I continued to love Adam Ant and his music throughout his solo career (minus his Ants) I mean, who changes the station when "Goody Two Shoes" comes on the radio? Or "Strip"? Or the wonderful "Wonderful"?
But I will always have a special place in my heart for that Adam with his Ants. With that white stripe and that shiny pout.