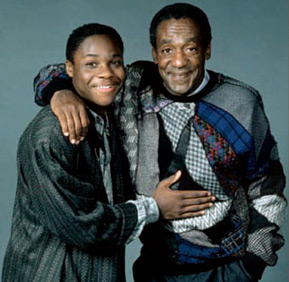 Brace yourselves:  The Cosby Sweater is on its way back in!!! Rag & Bone, popular for their jeans and the ubiquitous "Classic Newbury" ankle boot, sent three looks down their runway at the Fall 2014 show that bear a striking resemblance to "Cosby Sweaters," those worn by Dr. Heathcliff Huxtable (Bill Cosby) on the long-running 80s television hit, The Cosby Show. Marcus Wainwright, who along with David Neville make up the design duo behind Rag & Bone, confessed that the sweaters were made by Coogi and were a nod to the 80s, "It's eighties but not in a Dynasty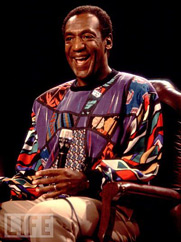 kind of way," said Wainwright backstage before the show (as reported on vogue.com).
I had thought Coogi made many of the more memorable Cosby Sweaters, but I guess I am wrong about that. Wikipedia reports that
[t]he [Cosby] sweaters were erroneously thought to be designed by the Australian clothing company Coogi, but were actually designed by Dutchman Koos van der Akker. They were dubbed "Cosby sweaters", a term that is used to describe sweaters that are generally deemed garish and unappealing.
Hmm. . . . better luck to Rag & Bone with their Coogi collaboration.
Cliff Huxtable sporting a very Coogi-esque sweater during The Cosby Show's opening credits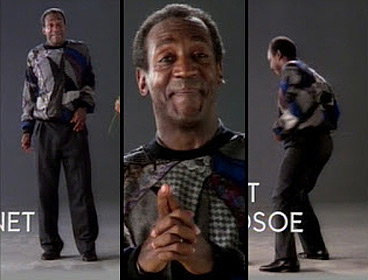 Rag & Bone Fall 2014 Runway Looks