At some point in the late 80s, teenage girls (and boys) were walking around like they were straight out of the Air Force Academy.
The bomber jacket was all the rage my senior year of high school – it came in many different styles, leather or vinyl, usually in some shade of brown.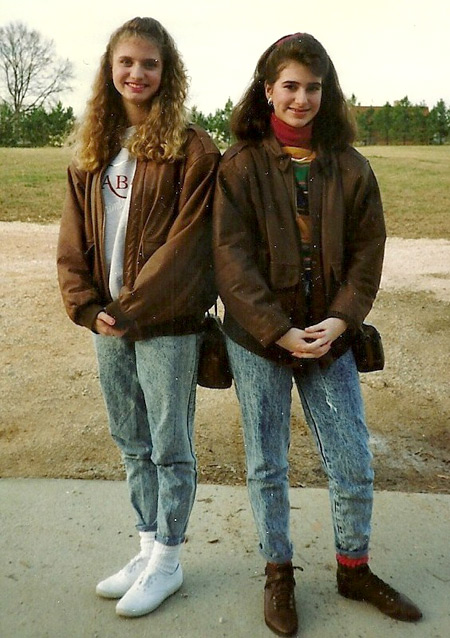 Some had big 'ole collars and buckles and some had white, nubby lamb's wool on the inside. Some were that army green color with the bright orange lining. Mine was imported stiff, fake leather with that extra-attractive ribbing across the bottom of it.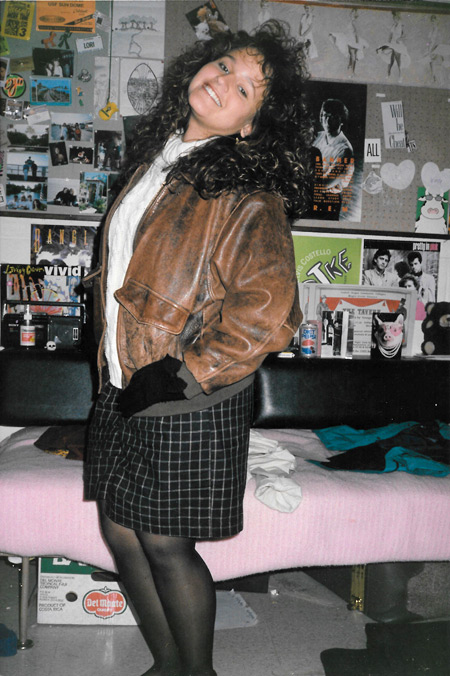 I'm guessing the release/popularity of Top Gun may have had something to do with this trend. My girlfriends and I got thrown out of that movie because we were screaming too much during the volleyball scene…seriously.
But I do think that all the boys thought Maverick and Iceman had some pretty sweet style, and us girls all wanted our breath taken away by Tom Cruise (or Val Kilmer.)
Wearing your boyfriend's bomber jacket was pretty cool too. I dated a guy who had a silvery-gray jacket with patches all over it. I don't think he'd ever been to England or France, but from his jacket you'd think he'd been all around the world.
I gotta say, I loved my bomber jacket; it's one of the few fashion pieces that I got in the 80s that carried on well into the 90s before I retired it.
It was my go-to jacket because it looked great with everything – jeans, denim miniskirts, and obviously with a really bulky sweater, gloves, long shorts, and nylons.
Thrown over anything — even a prom dress — the bomber jacket was an 80s fashion staple.