By Lori Ferraro
I was/am a musical theatre geek.
When I was eight-years -old my mom took me to see Annie (starring Sarah Jessica Parker!) on Broadway and I was hooked from the get go. In high school I was in the drama club and was a thespian. In college I received my Bachelor of Arts degree with a very useful Theatre Arts major.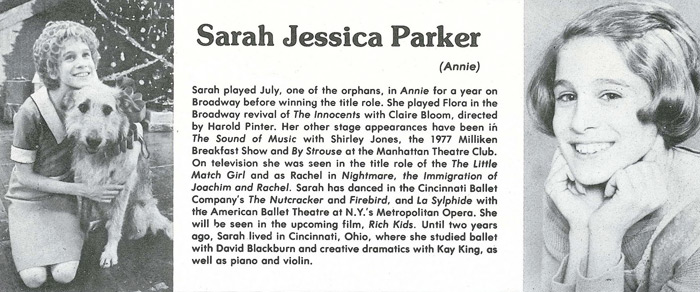 If West Side Story or Funny Girl come on HBO I will always stop and watch them – even if it's a work night and it's 11:00 p.m. Same goes for Cabaret, Jesus Christ Superstar, Tommy and of course, Grease.
But there were two musicals of the 1980's that took me, along with the rest of the world by storm and I still adore both of them today:
Les Misérables
I first saw Les Mis on a drama club trip to New York my senior year of high school and my musical theatre world was forever changed. Never had I obsessed or cried so hard over something on stage. Who would have thought a musical about convicts, love and redemption in the early nineteenth century France could make such an impact on a surly teenage girl? The music from Les Mis is insanely beautiful; with songs like "I Dreamed a Dream" "Do You Hear the People Sing?" "On My Own" and "A Little Fall of Rain" (sniff.) I will still belt out any of these in the car, the shower, or while cooking dinner. I also do what I consider to be a pretty mean version of "Master of the House" and vow to one day play the part of Madame Thénardier regardless of the fact that I don't have any formal song or dance training.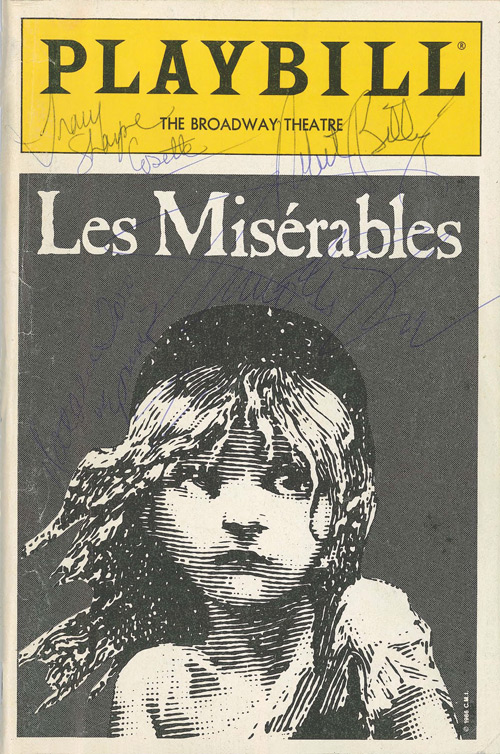 We all know that the musical was made into a hit movie a few years back and won several Oscars, most notably to best supporting actress Anne Hathaway whose portrayal of Fantine was pretty amazing/gut-wrenching. Les Misérables is currently enjoying a revival on Broadway – it just celebrated its 25th anniversary and is the longest running musical in the world.
Phantom of the Opera
Holy crap did I love Phantom of the Opera – I saw this show on Broadway with Michael Crawford and Sarah Brightman (fellow musical theatre geeks out there you know how major that is.)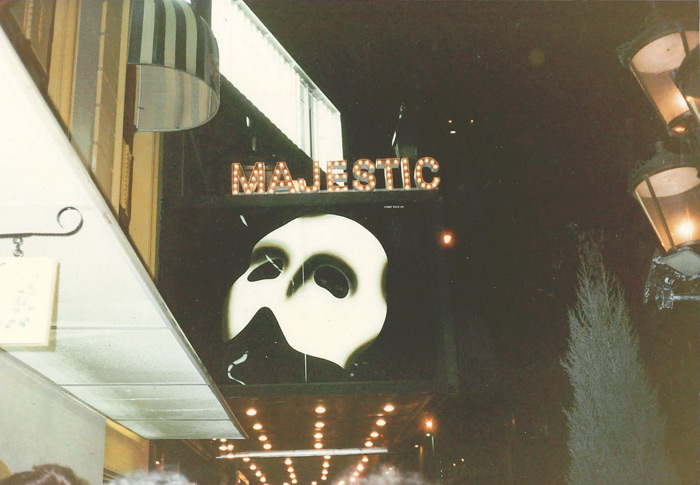 Phantom of the Opera was more than a musical to me; it was also extremely phashion phorward.
You see, I had the Phantom Sweatshirt, the Phantom keychain, the brooch, the Phantom canvas tote bag, and of course I had the glow in the dark giant Phantom mask earrings.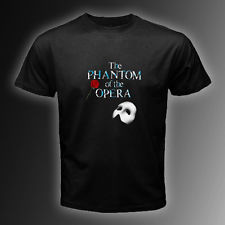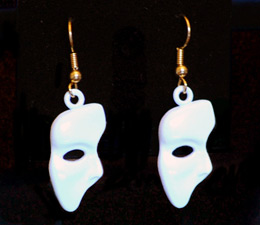 Phantom was such a spectacle at the time. They were riding in a gondola! There was a huge masquerade ball! A huge sweeping staircase! A chandelier fell (extremely slowly) and crashed (extremely slowly)!
Looking back yes, Phantom feels a little dated but still, when I hear "The Music of the Night" "Wishing You Were Somehow Here Again" and especially the beautiful "All I Ask of You" you bet I tear up a little.
Again, I love a good musical.
In a weird way in the same sense big hair, Members Only jackets and leg warmers make me think of the 80s . . . so do Les Mis and Phantom.