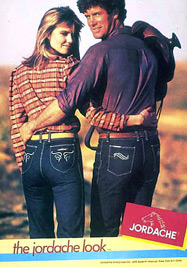 By Lori Ferraro
Designer jeans were HUGE in the 80s – the very first ones I remember getting were a pair of Sassoon jeans.
Sa-Sa-soon after that I added a pair of Gloria Vanderbilts followed by some Sergio Valentes.
But the jeans I most remember—my favorite pair—the ones that looked best with my rainbow shirts, satin jackets and leg warmers were my Jordache jeans.
Jordache jeans were the jeans to have back in the day – that little horse on your change pocket and emblazoned across your backside made any outfit complete.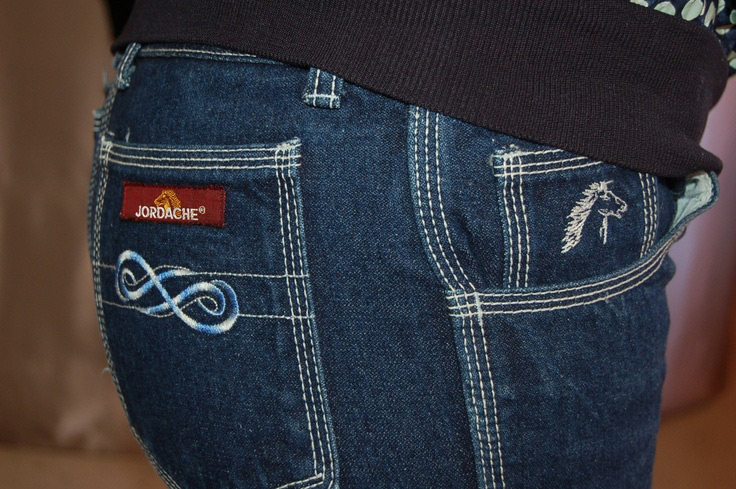 The ads for Jordache were totally awesome, showing men's and women's behinds wearing that super dark denim, getting that trademark "Jordache look."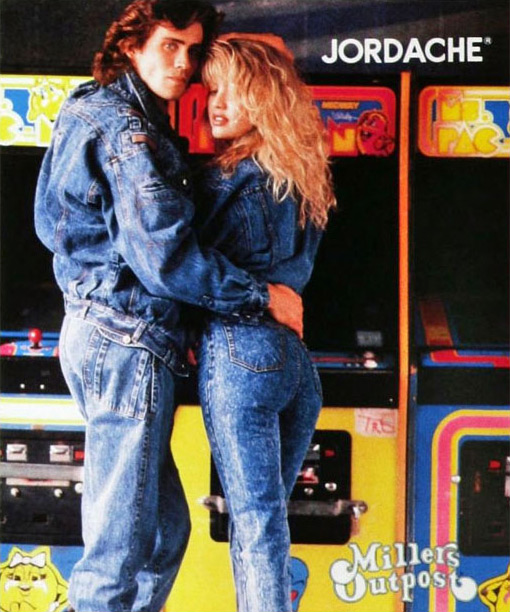 The Jordache look was so hot sometimes you didn't even need a shirt to go along with them!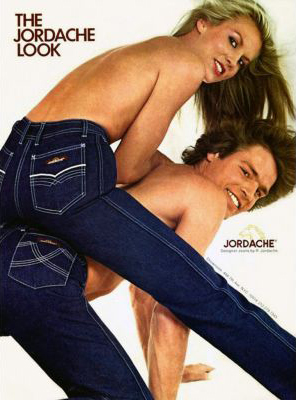 Jordache had some great commercials too . . . it really doesn't get more 80s that this does it?
The company started back in 1969 when brothers Joe, Ralph, and Avi Nakash opened a denim store in New York City. They were interested in producing jeans with a more European flair, jeans that were more fashion forward and sexy than a pair of Levi's.
Gloria Vanderbilt and Calvin Klein jeans were on the rise so it was perfect timing to introduce a new designer denim brand. In the late '70s Jordache ran a racy ad featuring a woman wearing only their tight jeans riding a horse on the beach. The ad was pulled from several markets but catapulted the brand into popularity — soon everyone was wearing their painted on denim with the horse logo.
Throughout the 80s the brand flourished producing their sizzling hot jeans, jackets, luggage, socks and umbrellas.
One of my most memorable birthday parties was a roller skating party on my eleventh birthday. My favorite gift? A pair of . . . you guessed it.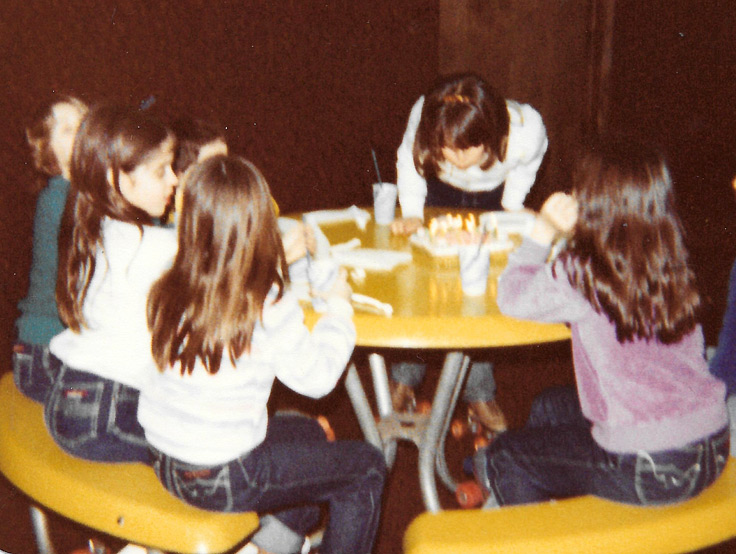 Behind that cake blowing out those candles, I was rocking the Jordache look along with the rest of my guests, all proudly wearing the designer jean craze of the early 1980s.
I was eleven after all: Workin' . . . playin' . . . day or night – I had to have the look that's right.
The Jordache look.