Friendship Can Be a Real Drag
Whenever My Life by Billy Joel comes on the radio, rather than replaying the images of a music video in my head, I can't help but think of the opening credits of Bosom Buddies. The television show Bosom Buddies ran from 1980 to 1982 on ABC. Who knew back then that co-star Tom Hanks would become the award winning actor he is today? In case you've forgotten pre-Oscar Tom Hanks (winning for both Forrest Gump and Philadelphia,) he was the star of 80s classic comedies like Bachelor Party, Splash, Big, Turner and Hooch, The Man With One Red Shoe, and The 'Burbs. Bosom Buddies was such a great 80s show; it told the story of Kip, an illustrator (Tom Hanks) and Henry, a copyrighter (Peter Scolari) two single guys working in advertising who are friends and roommates. https://www.youtube.com/watch?v=ORKyyHBy6JQ When the apartment building they are living in gets demolished—hit by a wrecking ball while they are asleep in their beds (because that could totally happen) – Kip and Henry are in desperate need of a new place to live. Their friend Amy (played by Wendie Jo Sperber, who was in everything in the 80s) tells them they should move into her building at the Susan B. Anthony Hotel. It's perfect! It's beautiful! It's dirt cheap! But there's only one catch: it's a hotel for women only where men are not permitted beyond the lobby. Ok . . . so the premise requires some suspension of disbelief. Naturally, Kip and Henry transform themselves into Buffy and Hildegard, thinking that their experience living at the hotel will someday make for a great book.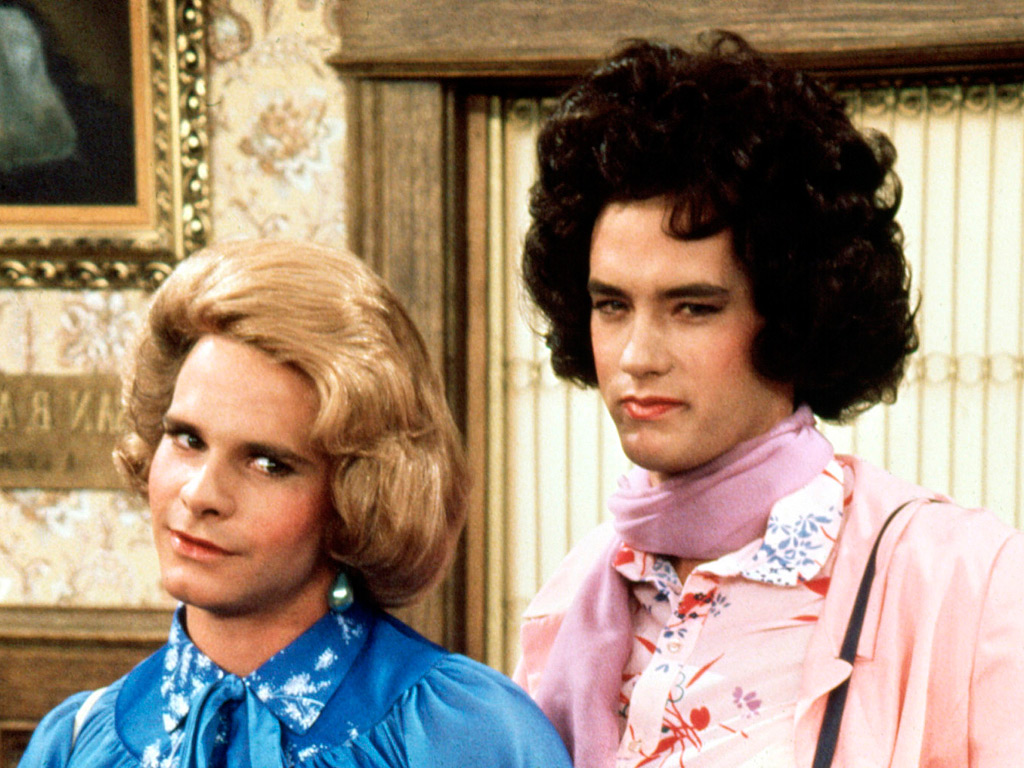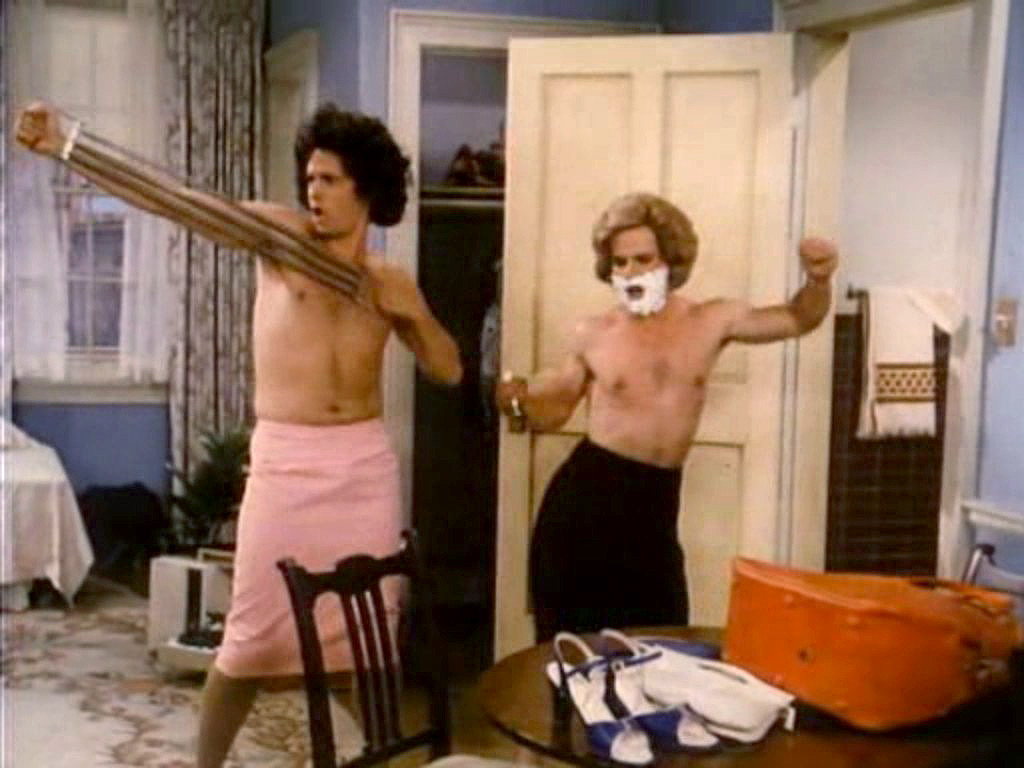 The other tenants of the apartment building know Buffy and Hildy as Kip and Henry's brothers. Week after week, hilarity ensues as the men try to hide their true identity from apartment manager Lily (Lucille Benson) as Kip flirts with his crush Sonny (played by Donna Dixon, also in everything in the 80s) and Henry tries to avoid advances made by Amy, the only one in on the fact that the guys are posing as women.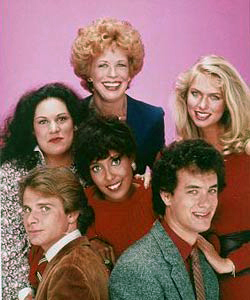 Bosom Buddies was barely picked up for a second season and was revamped a little bit, with Kip and Henry leaving their ad agency to start their own business. As Tom Hanks began to gain popularity in the 80s film world, the show began winding down after just two seasons. Bosom Buddies was like a drag version of The Odd Couple, totally mindless and funny thanks to its two stars. While we all know what Tom Hanks has been up to, Peter Scolari has also gone on to do a ton of great television, voiceover and movie roles, currently starring as Hannah's dad on the HBO smash hit Girls. You can revisit the Susan B. Anthony ladies-only apartment/hotel and buy the complete series on Amazon here (how does this only have 4 stars?!)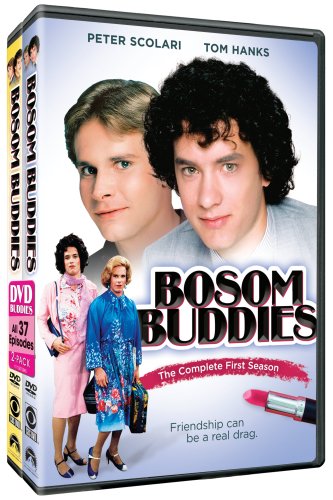 It is fun knowing that many of the funniest moments on the show were improvised between the two stars, and, let's face it, they sure made for some handsome women. How did anyone believe that Buffy and Hildy were actually women when they looked exactly like guys in dresses? More suspension of disbelief required. USA Network and Me-TV still run episodes of Bosom Buddies on a loop. So if you're flipping around and you hear Billy Joel start to play, settle in for some mindless fun with two great comedic actors who both ended up hitting the big time. Buffy and Hildy would be proud.