I've always been big on magazines.
I love lip gloss magazines like Glamour and Cosmo, magazines with photos of beautiful food I will never make or eat like Gourmet and Food & Wine, and magazines that keep me up to date on all the important news of the day like US Weekly or In Touch (don't judge: they pass the time nicely while getting my hair done.)
As a teenager, I loved my Sassy and Seventeen magazines, of course. But as a pre-teen in the 80s, these were my periodicals of choice:
Teen Beat and Tiger Beat had everything a 12-16 year old girl could ask for: fascinating, in-depth articles about rock stars, television stars, and movie stars.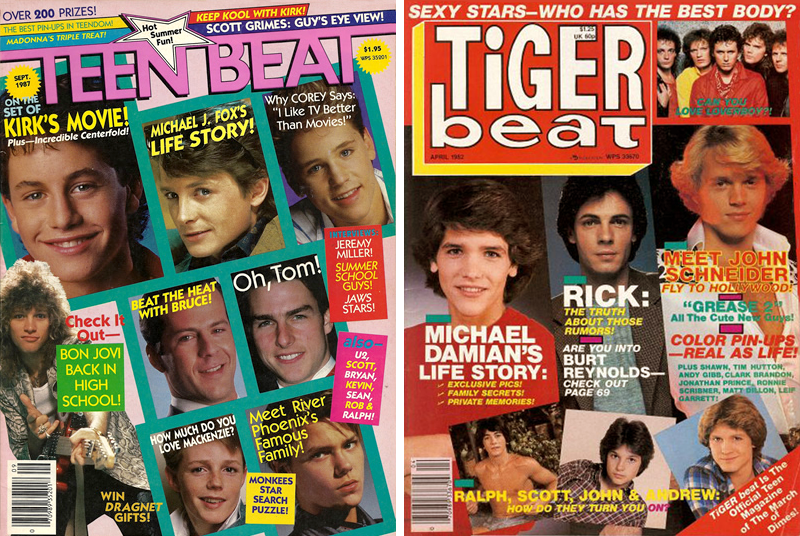 Wait; who am I kidding? Tiger Beat and Teen Beat had glorious pictures. And posters. And centerfolds like this.
And this.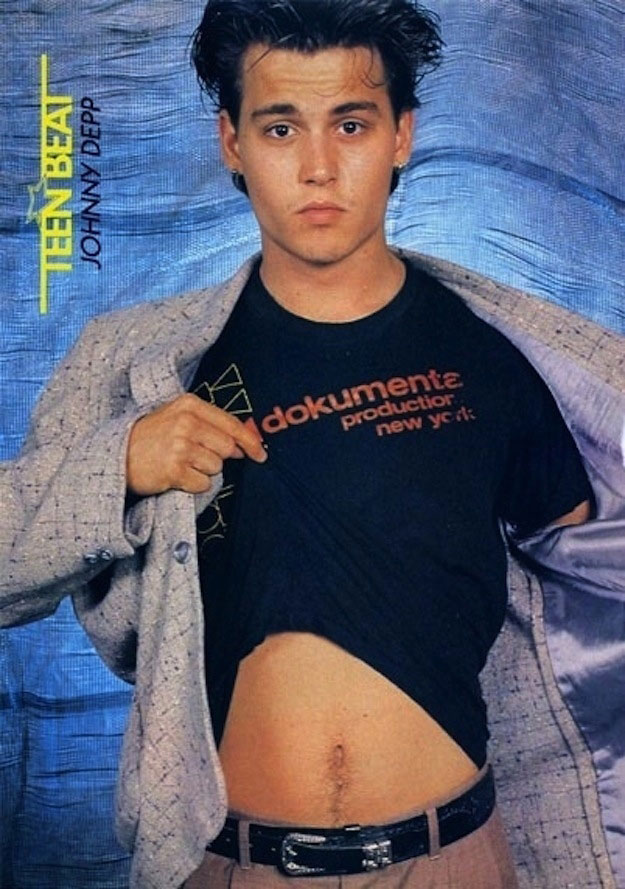 And what about this?!
Looking back now, I wonder if my parents knew what exactly was going on in the pages of these teen-themed mags? Because . . . wow, right?
If you needed information on what foxy Michael J. Fox was up to, or wanted some exclusive pics of Ralph Macchio on set, or perhaps needed to know what a day in the life of THE COREYS was like, then you absolutely needed these magazines!!!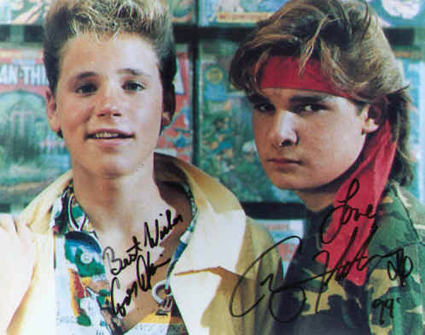 Tiger Beat and Teen Beat have been around forever, published since the mid-60s reporting important news on teen fashions, teen gossip and the hottest teen heartthrobs.
I recall during the late 70s having a nice Eric Estrada poster as his character Ponch from the television show CHiPs on my bedroom wall alongside Shaun Cassidy and Leif Garrett, courtesy of Teen/Tiger Beat.
Tiger Beat is still around today! Reporting on One Direction, Taylor Swift and naturally, The Biebs.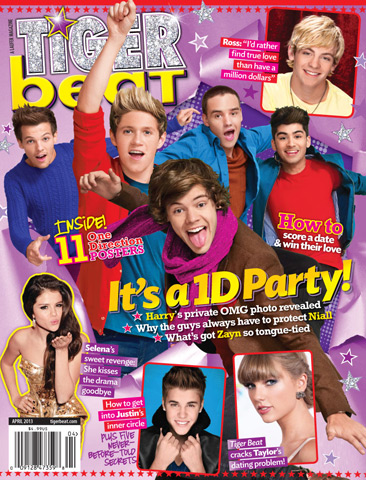 I gotta wonder if today's teen stars are as shirtless within the pages of the magazine today. Do you think? I mean seriously, can you fathom that guy from the Twilight movies or one of those Jonas Brothers looking as good as this?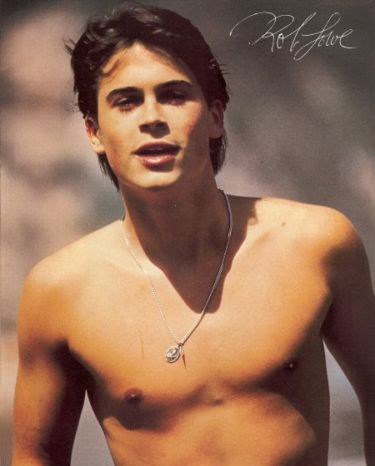 I for one cannot.
So, thank you 80s teen magazines once again for the fascinating articles, the relevant information, and the abundance of David Lee Roth.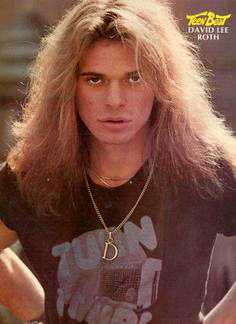 Yeah . . . mostly thanks for the David Lee Roth.