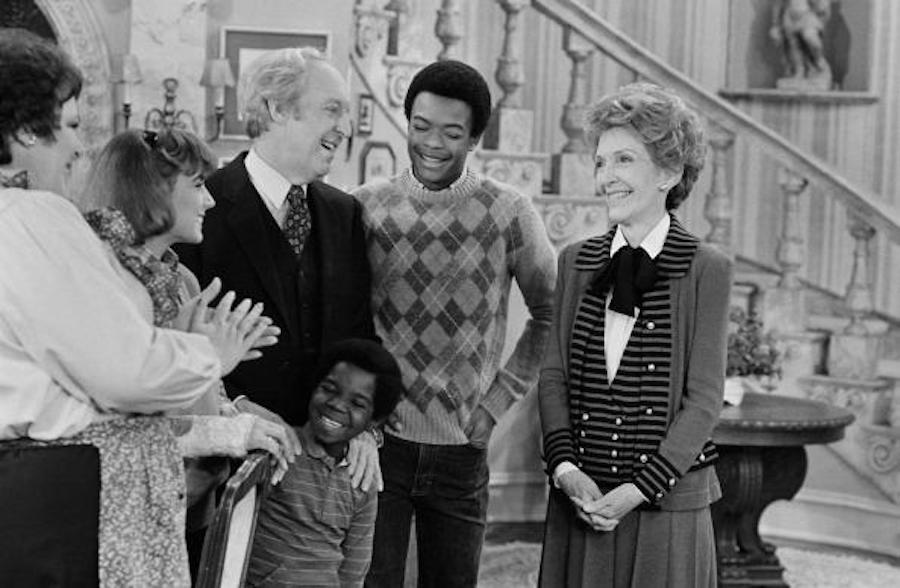 Nancy Reagan's tireless efforts with the "Say No To Drugs" campaign helped countless young people say no, or get off, drugs. One person who thanked Nancy Reagan this week, after her passing at the age of 94, was Todd Bridges. Bridges attributes Reagan's appearance on the show Diff'rent Strokes lead to Bridges getting clean after years of addiction.
In an interview with the Hollywood Reporter, the former child star — who struggled with addiction to crack cocaine — opened up about the late First Lady's appearance on the sitcom to promote her anti-drug abuse initiative "Just Say No."

Bridges says he was not yet addicted to drugs when Reagan appeared in an episode as herself, traveling to New York to meet with Gary Coleman's character to talk about drug abuse.

Though the former First Lady did not reach out to him as he struggled with his own addiction issues, Bridges says her message hit home when he was down and out. He tells THR:

"At my lowest point, I started remembering what she was talking about and the reason why the stuff was so bad. Once you figure out the root cause — what makes you do something [self-destructive] — you figure out how to stop. It's really all about you when it comes down to it. You can't blame anybody else. You can't put it on whatever environment you grew up in. You have to quit blaming and put the responsibility on yourself to get off of it."
Bridges has now been sober for 22 years.
Diffrent Strokes Star Pays Tribute to Nancy Reagan | Time.com]