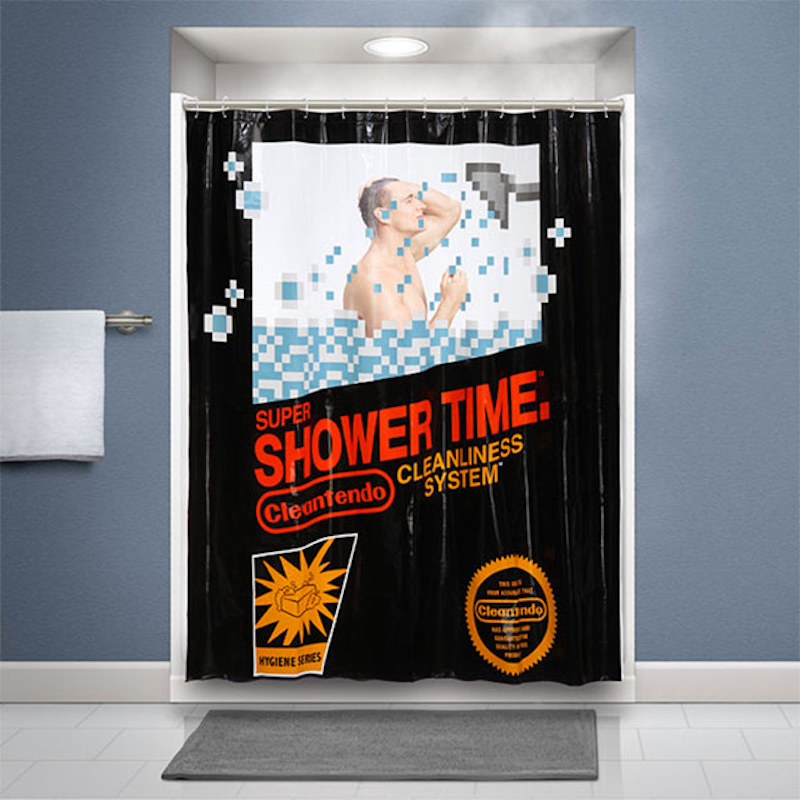 Remember the EA Sports phrase "it's in the game?" Well this Nintendo Game Box shower curtain allows you to actually get in the game.
Before we knew better than to blow into these Nintendo cartridges in order for them to work, it seemed like the easiest fix. Well it's time to step away from the quick fix and into the actual game. The see-through window on the shower cartridge will display you from the mid-waist and up as you become immersed in the game "Shower Time."
Most likely due to trademark rights, the company manufacturing the curtain cleverly change all areas marked Nintendo as Cleantendo. So while you won't take on the persona of Super Mario or his green brother Luigi, you'll still be able to pose as your own character. Why? Because playing pretend never gets old.
I'm In The Game!: Nintendo Game Box Shower Curtain | Geekologie