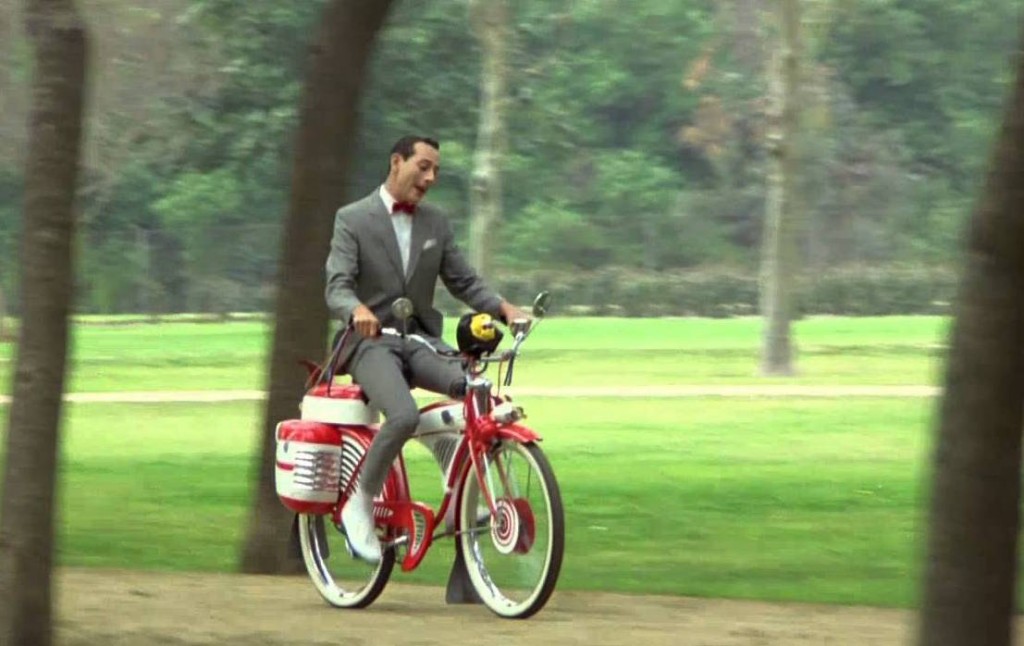 In the new film Pee-wee's Big Holiday, 80s icon Pee-wee Herman finds himself interacting with residents in his town of Fairville. The plot sounds slightly similar to the original idea for the 80s classic Pee-wee's Big Adventure.
The original script for Pee-wee's Big Adventure looked nothing like the movie that premiered in theaters on August 9, 1985.
The success of the Pee-wee Herman Show, a live production and HBO Special, prompted Warner Bros. to hire Paul Reubens to write a script for a full-length Pee-wee Herman film. Along with co-writer Phil Hartman (yes, that Phil Hartman), the duo penned a remake of the Disney classic Pollyanna with Hayley Mills. The film was a childhood favorite of Reuben's and the original script saw Pee-wee arrive in a new town that didn't quite welcome is way of seeing the world, but by the end of the movie, Herman would have endeared himself to the entire community.
In the early stages of filming, Reubens noticed everyone on the Warner Brothers used a bike to get around the massive studio backlot. Reubens requested a bike of his own and was given a 1940s Schwinn. Reubens loved the bike so much he scrapped the original script and reworked the plot of the film around the bike. The script ended up turning into a "surrealistic reworking" of another classic tale, The Bicycle Thief.
After the script was finalized, production began on both the film and Pee-wee's bikes. Approximately 10 to 12 bicycles were built for the movie by the Pedal Pusher Bike Shop in Newport Beach, California.  The shop was offered $10,000 and no screen credit or screen credit only. The shop chose the money.
Pee-wee's Big Adventure grossed over $40 million and developed into a cult classic. The film was nominated for a Young Artist Award and spawned two sequels — Big Top Pee-wee and the aforementioned Pee-wee's Big Holiday. The financial success of the film, and success of another Warner Brothers flick from the same director, prompted the studio to hire him for the 1989 film Batman. The second film was Beetlejuice and the director was Tim Burton.
In 2014, an original bike used in the movie was sold on eBay for $36,600.