DuckTales came out 30 years ago this September. This American animated TV series caught the attention of viewers at the end of the 80s and is still popular to this day. So popular in fact, the reboot comes out this year.
For more fun facts about DuckTales, read on:
1.Did you know there was a Ducktales spin off movie that came out in 1990? It's called DuckTales the Movie: Treasure of the Lost Lamp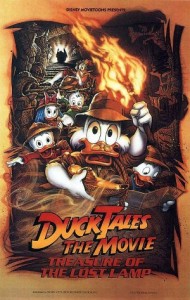 2.The Treasure of the Lost Lamp movie was released by Walt Disney pictures and was the first animated pictured released by Walt Disney Pictures and Walt Disney Television Animation.
3.Before the movie, the cartoon Dude Duck was shown when the movie played in theaters.
4.The series DuckTales shows were released in many languages such as Spanish, German, Dutch, French and Italian.
5.Season 1 was released to Amazon in 2013 and was free to Prime members. As of The end of February 2014, you can no longer get the series for free even as a member.
6.Amazon Instant video and iTunes offer the entirety of the series (with the exception of the episode ("Sphinx for the Memories") for $14.99 per volume.
7.DuckTales the video game was released in 1989.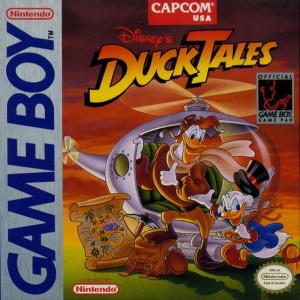 8.This show is based mostly on comics written but Carl Barks.
9.In the comics, Scrooge was even more mean and greedy but was toned down for the series to be nicer and more affectionate.
10.The original series was produced by Walt Disney Television Animation.
If you can't get enough DuckTales, remember the reboot coming out this year. Enjoy!