The holidays are here and with Christmas less than a week away, everyone is in full prep. And Christmas is for gifts, too. Check out these Christmas gifts for 80s lovers.
If you're an 80s lover like me, I know you would love to get a stocking full of 80s stuff and boxes full of 80s goods. Let's start with the gift that keeps on giving and a great way to kick of the holiday season, movies!
Christmas Gifts for The 80s Fan on your List: Movies
Any of the holiday movies are great, and there are so many to choose from!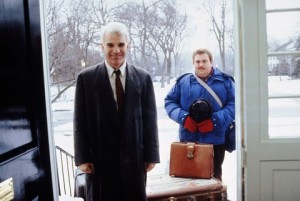 Planes, Trains and Automobiles, besides being my favorite 80s movie, is a Thanksgiving flick and the best start to the holiday season. (That is, after seeing the 80s horror flicks we all know and love.)
Scrooged
Scrooged is a remake of the classic about a self-centered man and his money. It takes three ghosts and some persistence, but finally a Christmas spirit shines through in this 8os tale.
National Lampoons Christmas Vacation
Clark wants family togetherness for Christmas, and he gets it all right. Everyone's opinions on the lights and festivities, family bonding over food and libations, and of course, the usual hilarity you'd expect from National Lampoons films.
Christmas Gifts for The 80s Fan on your List: Drinks
Because who doesn't want to celebrate the holidays with a cocktail? And what fun to gift someone with the makings for some awesome 80s drinks. I know I would love it!
Screwdrivers were popular in the 80s, and easy. All you need is some vodka, orange juice, and ice, and you've got it. Sex on the Beach was created in Florida in the 80s. This drink is like totally 80s, and if you click here, you can read all about it.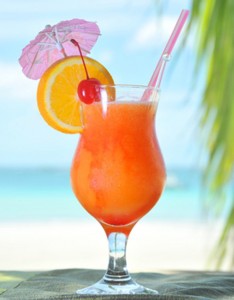 Christmas Gifts for The 80s Fan on your List: TV Shows
The tv shows from the 80s are ones I could watch again and again. A (complete) box set like Saved by the Bell and Full House would be such a great present and you could watch it on repeat if you wanted to. Plus, Full House's spin off Fuller House could make for awesome binge watching opportunities.
Christmas Gifts for The 80s Fan on your List: Games
Simon Says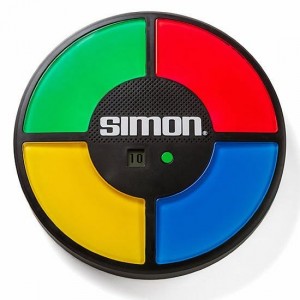 As a late 70s release, Simon Says was an 80s hit. This fast-paced memory challenge tells you what to do and when, you just have to be quick enough!
Video Games
Atari had Frogger and Paperboy. And Nintendo came out with games like Duck Hunt, Tetrus and Super Mario Brothers.
For a fun throwback, Nintendo's NES system was rereleased this year and looks and feels just like the original. This system is filled with 20 original games and a smaller size then the 80s version.
Christmas Gifts for The 80s Fan on your List: Clothes
And for your favorite 80s looks fashionista, look no further than 2017.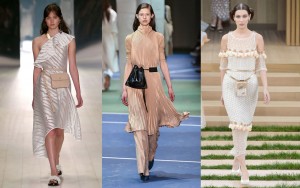 Ray Bans, a popular 80s look, have stayed popular throughout the decades. And they still are. Fanny packs are back and seen from your local areas to Hollywood. Jean jackets are in too, and perfect as an extra layer during the winter months.
It doesn't matter what you decide or which gift makes it into the cart, just as long as it's like totally 80s. And with that, Happy Holidays and Merry Christmas!