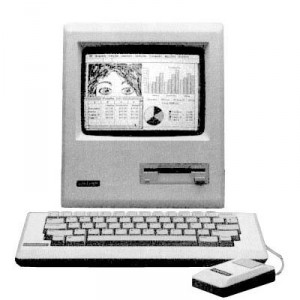 Do movies about gambling invoke images of Las Vegas in your mind? I bet you'd be surprised to learn that Australia is the biggest gambling country in the world. 
Why then are very few gambling movies set down under? While the answer to that question is better directed at movie producers, one thing is certain…gambling movies are a popular genre. 
Who doesn't love to watch Hollywood actors lay it all on the line and wait in suspense to see if they'll win the money? 
What was your favorite gambling movie from the 80s? Stick around to see our list of the 5 best gambling movies from the 'big hair' decade. 
The 5 Best Gambling Movies From the 1980s
How long is the list of casinos in Las Vegas that were featured in Hollywood movies? If you can't be there, why not sit back and relax and enjoy a good movie about real money games? 
Let's take a look at the best gambling movies from the 80s. 
1. Rain Man
This classic 1988 film features Dustin Hoffman as an autistic man with the gift of counting cards for poker to win huge amounts of money.
He and estranged his brother, played by Tom Cruise, cash in on his gift and form a close relationship along the way. 
2. The Color of Money
Another Tom Cruise flick but this time he's gambling at the pool table with Paul Newman. 
The two of them play in pool competitions on the road and end up in Atlantic City playing against professionals in this 1986 movie. 
3. Casino Raiders 
Set in Hong Kong, this 1989 action movie is about two professional gamblers who are also best friends. The duo is sent to a Lake Tahoe casino where they use some high-tech tools to cheat the casino out large sums of money. 
The movie gives viewers a glimpse of what the gambling scene was like in the late 80s in Hong Kong.
4. Ace
This 1981 Italian comedy tells the story of what happens after Asso, the best poker player in town, is killed on his wedding night by a sore loser. 
See what happens when Asso gambles in Heaven for a chance to come back as a ghost to find a suitable man for his wife. 
5. House of Games
If you're into thrillers, check out this 1987 film featuring a psychiatrist who finds herself thrown into the world of gambling.
After one of her patients threatens to commit suicide, she gets to know the cause of his anxiety–Mike the bookie. Things get dangerous when it's revealed that Mike is really a conman. 
Do these movies have you hankering for some gambling? Check out Real Money Slots for a chance to win real money online. 
Ready to Stream Some 80s Gambling Movies? 
Now that you've seen the list of the best gambling movies from the 80s, which one will you watch first? Do you love the 80s vibe? Check out our site for other articles on all things 80s from 80s costume ideas to 80s party guides.