If I say the word "parachute," what's the first thing that comes to your mind? If you were born in the 90s, you probably think of a device that's used when jumping out of a plane; if you are a Fortune 500 exec, you probably think of your retirement or severance benefits; however, if you grew up in the eighties, the word "parachute" is more likely bring parachute pants to mind (or those crazy games we played in PE with a big parachute, but I digress).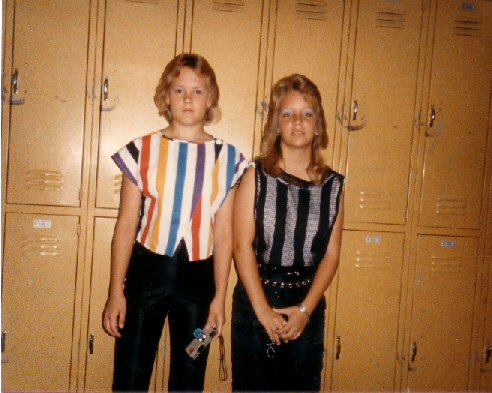 What are parachute pants?
Back in the early 1980s, parachute pants were tight, shiny pants made of synthetic material–the stuff used to make parachutes. These pants were originally created for break dancers who needed pants that could stand up to the abuse of break dancing. They typically featured multiple zippers to add to the edgy feel.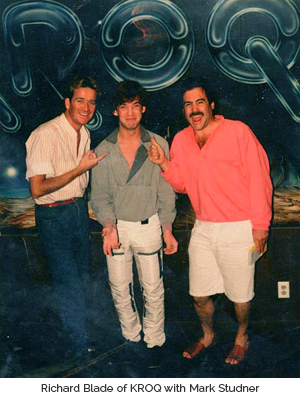 A Unisex Fashion
Like many fashions in the 80s, parachute pants were unisex.  Girls (like those in the picture above) were as likely to wear parachute pants during the 80s (I did in the 7th grade! — charcoal gray and so cool for stylin' at the skating rink) as boys. They offered both girls and boys an alternative to the uber-preppie styles of the early '80s–a way to present a harder edge and make a statement.  Of course, the fact that everyone else was wearing them too might have diminished the rebel factor a smidge, but such is the way in junior high and high school.
Parachute Pants Today
It is unlikely that this particular trend will make its way back to the mainstream even if it was seen on the runways last Spring (2009). Every fashion decade has lingering cringe-worthy trends. Parachute pants may very well be the skeleton in the closet of 80s fashion.
However, there are some diehard parachute pants enthusiasts out there.  If you look hard, you can find a couple of brave souls wearing them today. If you're one of these people, rest assured that while parachute pants may no longer be in style, there are a few specialty stores that still have them for sale.  So, if you can't wait another minute for the slick, zippery feel of parachute on legs, check out this store where they are available in every color of the rainbow. Dude!