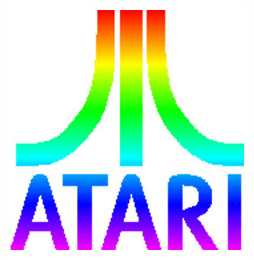 If you are looking for answers to questions such as "what year did Atari come out" or "where can I find 80s free games online," then look no further. Atari took the world by storm and began the video arcade industry in 1972, when it released the arcade game Pong. Five years later in 1977, the company once again changed the face of entertainment when it introduced its first home video game console or VCS (video computer system). While Atari's cartridge-based game console took off with phenomenal success, it wasn't actually the first to market. That award goes to Magnavox for their Odyssey console, which was released in August of 1972. The designer, Ralph Baer, began work on its prototype as early as 1968! You can see that prototype in the Smithsonian.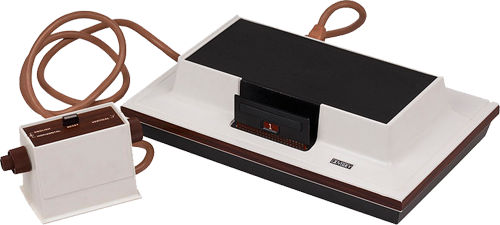 Magnavox Odyssey Console
The innovation of the VCS was that the game was housed in a changeable game cartridge, not on the console itself. This allowed users to play an infinite number of games, instead of just one as it was with the original Pong. As the number one video game console maker, Atari was a driving force behind 80s game play both at home and in the arcades, and the precursor to all the video and online gaming that has come since.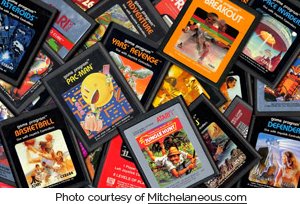 Atari began an entertainment revolution that is still going strong today with games like Pong, Centipede, Asteroids, Missile Command and Space Invaders. Who can forget the burned in image of Pong on your TV screen long after the game was turned off? It was a badge of honor that you had spent entirely too much time trying to get to the next level of whatever you were playing. Thanks to the innovative designers of Atari, people of all ages were given a form of entertainment unlike anything seen before. Today lovers of the games which started it all can play their favorite 80's arcade games online thanks to the Internet. You can also now buy plug and play 80s video games that just pop into your TVs audio and video slots. They come equipped with their own vintage 80s joysticks and include games like: Gravitar, Asteroids, Real Sports Volleyball, Centipede, Adventure, Pong, Missile Command, Breakout, Yars' Revenge and Circus Atari. There is even a new Atari Flashback 4 game console that comes pre-loaded with 75 games!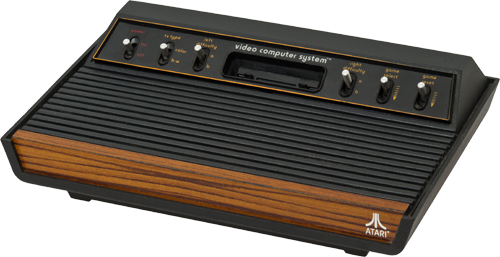 Atari 2600 6 Switch Console