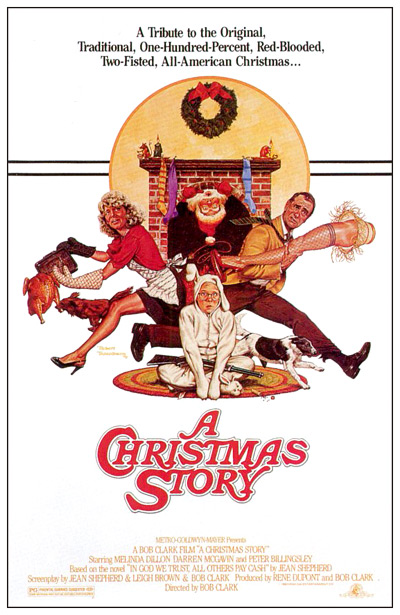 By Ryan Zimmerman
The 24-hour A Christmas Story (1983) marathon on TBS every year has become as much a holiday staple as fruitcake or eggnog. It is truly one of the only movies that can be shown back to back, twelve times in a row, and not get old. It's nostalgic and brings true Americana to the already warm –hearted season.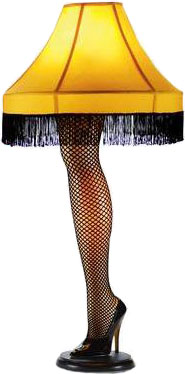 To this day, someone in my family can't help but announce "Well, give Randy a present" as we huddle together on Christmas morning, anxiously awaiting opening time. Or, as we come across a gift with our name on it, shout out "That's mine! What's in here? It's hard." It's almost as if you can't have a Christmas without throwing out a one-liner. The thing that makes the movie so memorable is the way it delivers so many entertaining moments, scene after unforgettable Leg-Lamp-scene. The Red Rider with a compass and a stock and "a thing that tells time" is something we can all relate to as adults. Whether it is that one special toy we desired as a kid, that we begged our parents for- or that toy now that your kids are just praying that they get. We all have that one gift and know exactly how Ralphie feels as he daydreams about taking down Black Bart.
Ralphie's bunny costume from his Aunt Clara truly personifies all the ugly outfits we received from distant relatives as children. Who could forget the "Leg Lamp," the Bumpus Hounds, and the most important life lesson of all—do not stick your tongue to a frozen pole! So many movies nowadays have only one good scene here and there. Or, you skip through some parts on your DVD player to get to the good stuff. A Christmas Story is not one of them; it is all good stuff. As soon as you bust out laughing from one moment, you are presented with another that will have you reciting it over and over. So, whether it is the summer or the day before Christmas, watch it and reminisce.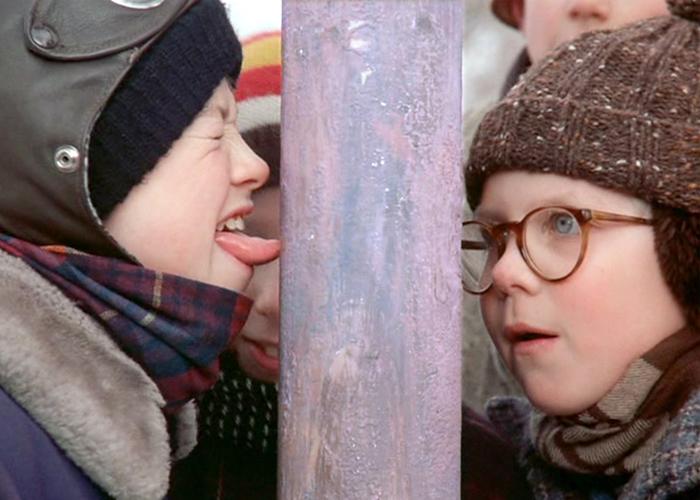 Merry Christmas and "Fa Ra Ra RaRa, Fa Ra Ra Ra."