Have you seen an episode of Miami Vice lately? Watch out—it will probably make you groan and, if you grew up in the 80s, definitely make you squirm a little. Why? Because it is sooo 80s. There's no other way to say it.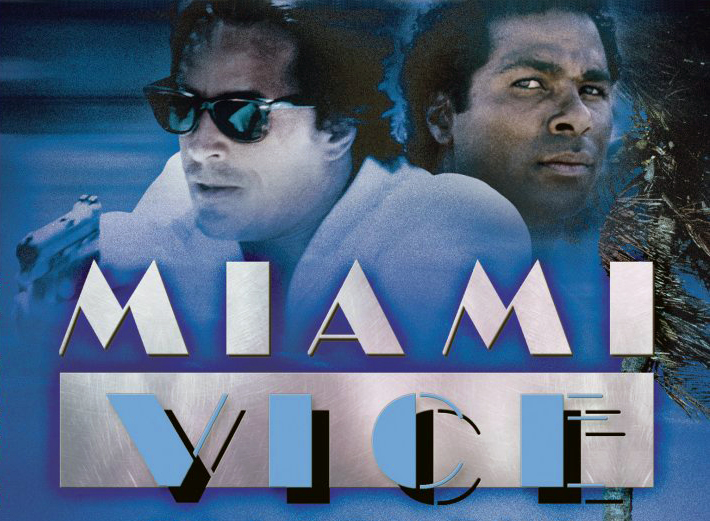 And by sooo 80s I mean, of course, the light-weight sport coat with a T underneath; the pastel colors; the Patrick-Nagel-inspired lettering of the title (he's the artist who did Duran Duran's Rio cover); the early music-video quality of some of the scenes; the ever-present facial stubble. But think about it for a moment—it's pretty impressive, actually, that one TV series managed to so completely define (and reflect) a decade. Miami Vice managed to simultaneously set the style and package it neatly on our TV screen: no small feat. Plus, and because of that, it was an exciting show.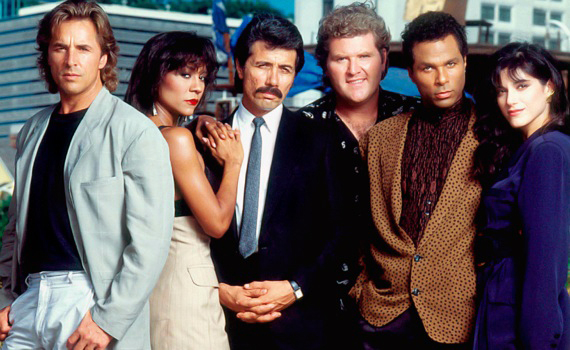 The premise of the show was two Miami Vice Detectives solving crimes and looking cool while doing it. The two, Sonny Crockett and Rico Tubbs, were played by Don Johnson (who lived on a boat, remember?) and Philip Michael Thomas, respectively. Crockett had a guard-alligator named Elvis; Tubbs was attempting to avenge his brother's murder. That was the basic plot, which featured sharp writing and interesting story lines. But it was all the surrounding details that made the show. Miami Vice incorporated music into its plotlines and featured big-name musical guest stars like Phil Collins, resulting in exciting, fast-paced, visceral TV. Consider the opening credits: the blue sky and palm trees rushing by; the music. All the pastels of the clothes and the sets were wildly popular in their decade, too. And just look at a photo of a man (any man) with a white jacket, powder-blue T, long-ish hair and a bit of rakish stubble, and two words come to mind: Miami Vice. That's a pretty powerful icon.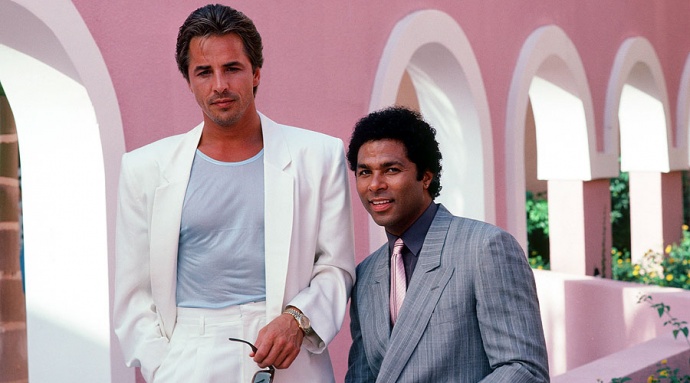 I do feel a little sorry for the legacy of Miami Vice. It hasn't really stood the test of time, but rather turned into a bit of a dated joke (and the 2009 movie didn't fare so well). And it doesn't deserve that fate. But Miami Vice is a victim of its own success. That is, it depicted the 80s so perfectly that now it seems perpetually stuck there.