Yes, it's that time of year again. When I think of back to school, I think of the following things: 1) Big yellow school busses, the sound of the bell ringing, and autumn leaves crunching underneath my feet, 2) My own childhood and how excited I got about back to school shopping and planning my first day of school outfit, and 3) A totally realistic 1986 comedy starring Rodney Dangerfield.
This movie came on AMC the other night (American Movie CLASSICS!) For me, it's one of those 80s comedies that if I'm channel surfing and land on it, I always stop and watch in its entirety.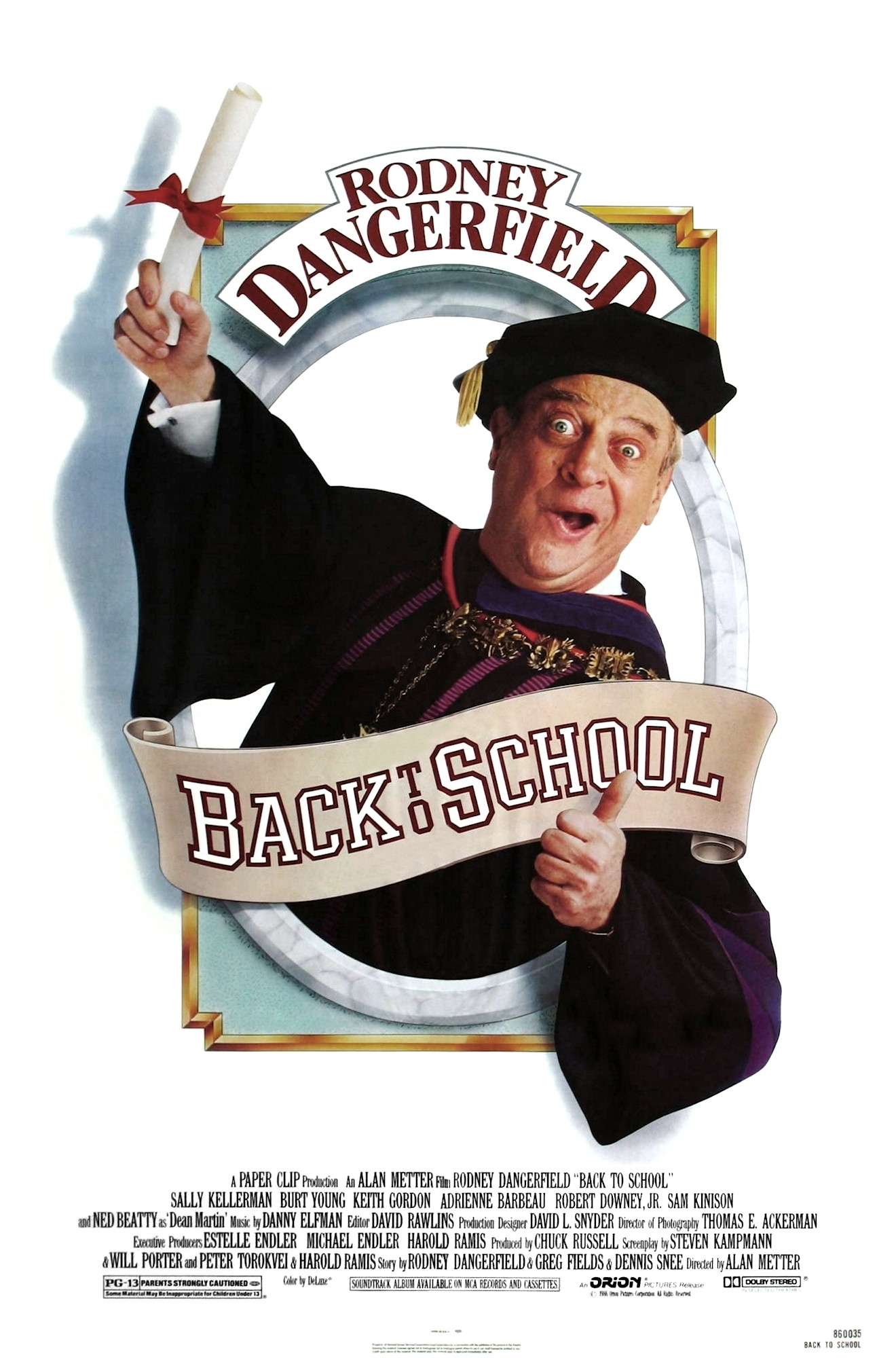 Back to School tells the story of Thornton Melon (such a great name) played by Rodney Dangerfield, a rich, successful businessman who owns a chain of "Tall and Fat" stores. Thornton may be a success story, but he never went to college.
Do you see where I'm going with this?
His sweet son Jason, played by Keith Gordon, goes to school on the most beautiful, ideal college campus you've ever seen. He has been telling his dad everything's going great at school, that he's in a fraternity, getting good grades, and that he's on the diving team. None of which is true. Thornton pays a surprise visit to see his son, driven by his chauffeur Lou, a man of few words played perfectly by Burt Young (Paulie from Rocky!). He discovers that Jason is thinking of dropping out and convinces him to stay by enrolling in school himself.
Let the wacky antics begin! Thornton is a tell-it-like-it-is, no nonsense, self-made businessman who by the way, also used to be a professional diver; but we'll get to that in a little bit.
He clashes with the Dean of the Business School, has the hots for his literature professor, and has an intense moment with his history professor—a great cameo by Sam Kinison.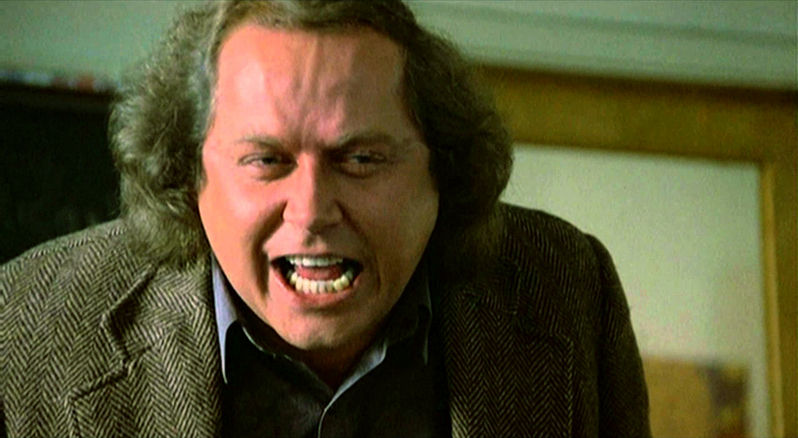 And what about that great cameo by Oingo Boingo during the big party scene singing "Dead Man's Party?"
https://www.youtube.com/watch?v=VCZy-U0_1X8
Seriously, how did these two worlds collide? A Rodney Dangerfield movie and Oingo Boingo? I'm not sure; all I know is that it's awesome.
In typical 80s movie fashion, there is a bad guy in the movie, and in typical 80s movie fashion, the role is played by the perfect 80s bully William Zabka (who you will also remember as the bad guy from The Karate Kid and Just One of the Guys.)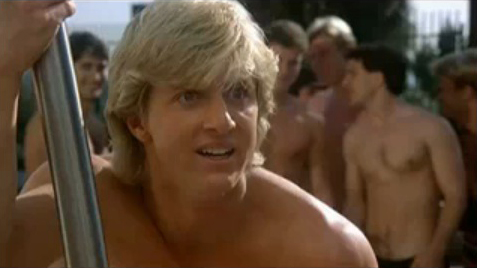 Zabka is desperate to keep Jason off the diving team and off of Valerie Desmond, played by Terry Farrell who went on to star with Ted Danson on the television show "Becker" as well as Jadzia Dax on "Star Trek: Deep Space Nine."
How have I gotten so far into this without mentioning who plays Jason's roommate and best friend?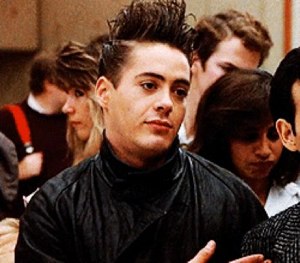 Sigh . . .
And if you're looking for an 80s movie that ends with both a classic cramming for the big final exam scene as well as an epic diving finale, then this is definitely the movie for you.
Thornton passes his oral final exams given to him by his professors and saves the day at the big dive meet by performing his signature dive, "The Triple Lindy."
Say what you want, call Back to School a silly 80s comedy – I call Rodney Dangerfield pretty damn funny in this flick. And as always . . . I like to call Robert Downey Jr. mine.