Fresh off of the success of the critically acclaimed Nickelodeon series The Legend of Korra, showrunners, Joaquim Dos Santos and Lauren Montgomery found themselves looking for the next big move in their cartoon creating careers. The answer would come in the form of five interlocking lion robots from the 1980s — Voltron.
VOLTRON: LEGENDARY DEFENDER was born.
"At one point in time, we heard that DreamWorks had acquired Voltron, and so we all started spinning," explained Montgomery in an interview. "We were like, 'We could make that film! We could make it good!"
What Was Voltron?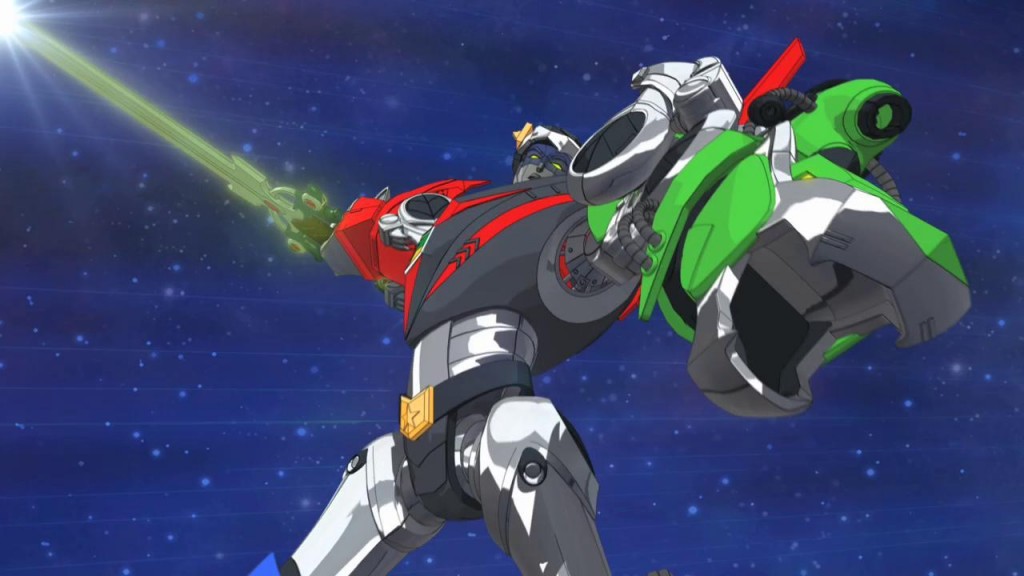 In you're unfamiliar with the 1980s cartoon and comic books series, Voltron: Defender of the Universe was an animated television series featuring a team of astronauts who pilot a giant Super Robot known as Voltron.
Initially produced as a joint venture between World Events Productions and Toei Animation, the original TV series ran in syndication from September 10, 1984 to November 18, 1985. The first season of Voltron, featuring Lion Force Voltron, was adapted from the Japanese anime television series Beast King GoLion. The second season, featuring the Vehicle Force Voltron, was adapted from the unrelated anime series Armored Fleet Dairugger XV.
Voltron was the top-rated syndicated children's show for two seasons during its original run and spawned a follow-up series, several comic books, and a one hour special.
Voltron: Legendary Defender debuts on Netflix on June 10, 2016.
VOLTRON: LEGENDARY DEFENDER CAST, RELEASE DATE, AND MORE REVEALED (EXCLUSIVE) | Nerdist