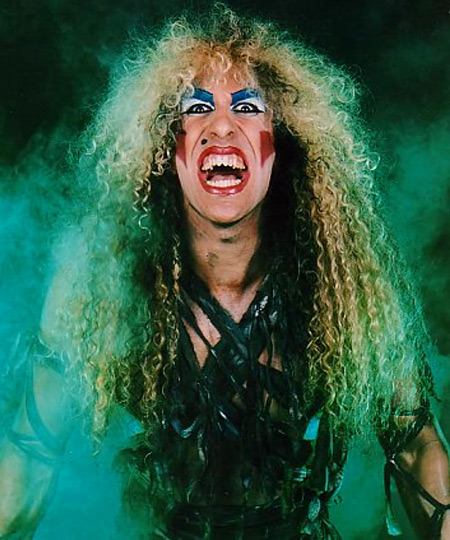 What could be more perfect for your next 80s party or 80s Halloween costume than paying tribute to the very 80s Dee Snider, the front man and face of 80s band, Twisted Sister? If you wanna rock and aren't gonna take it anymore, channel Dee using the tips below.

Dee Snider Costume Essentials
Dee hair (try this wig)
Makeup – consult photos for direction (beauty mark, red trapezoidal cheeks, big blue eyes with drawn-on darker blue brows)
Fingerless gloves (add your own fringe)
Set of football pads for the shoulders
Shirt: Dee was a big fan of fringe – you can take a black t-shirt (if you start with long sleeves, you will have more for longer sleeve fringe) and cut off the cuffs and then cut the sleeves up towards the shoulders in about 1 inch strips. Next you will want to cut off the bottom of the t-shirt so that your stomach is exposed and wear a pair of black suspenders that you cross in the front to get the X on your mid-section. Dee was also a big fan of hot pink and adding in a few fringes of fabric in the fuchsia spectrum would really set the whole thing off.
Pants: Black is probably easiest or tight jeans.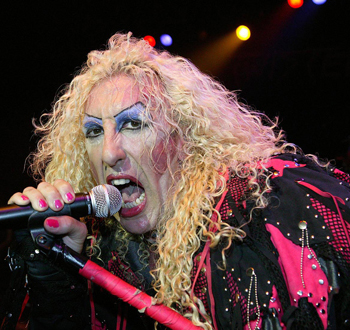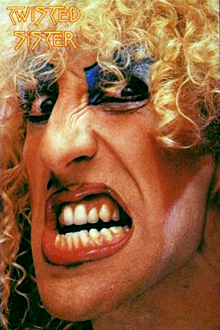 Watch Twisted Sister's "We're Not Gonna Take It" video (starring Neidermeyer from Animal House): http://youtu.be/V9AbeALNVkk