By Ryan Zimmerman
Ryan here, and back with an all new Top 5.  This week, I'm looking at shoes in the 80s.  This Top 5 is admittedly skewed towards the dudes of the 80s (what can I say, I'm a dude), but I've tossed in one girl shoe just to show that I know a thing or two about ladies fashion.  But, really, when you consider that the Chucks are unisex, I've really included two.  So there.
5. Bo Jackson Cross Trainers
Bo knows Shoes! Vincent Edward "Bo" Jackson was an athletic phenom. A two-sport stud, Bo suited up for football and baseball, and was a star at both. Due to his popularity, Nike worked with Bo to launch his cross trainers. Then came the memorable "Bo Knows" commercials. Bo knows this. Bo knows that. Bo don't know Diddley. Then Bo DID know Diddley–the guy knew it all. And the shoes were proof that he knew marketing as well. They sold out faster than Poison tickets. With the 80s long gone, Bo no longer stars as an athlete; he is actually into banking these days. Wait … wait … I have it! Bo knows DOUGH!!! Somebody call his agent–that's marketing GOLD!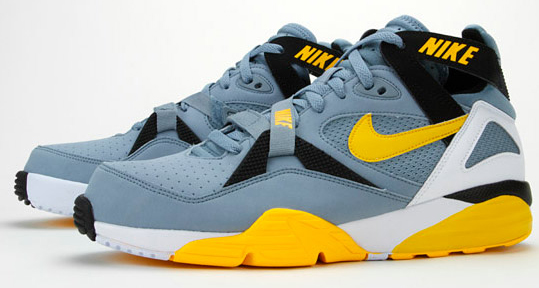 Still "kicking" today, the Chuck's were and are awesome—plain and simple. The high top. The low top. The high top, untied, with the high top part rolled down. They came in a billion colors and were worn by all. Though touted as a basketball shoe, I can only imagine how many ankles were broken from the denim "support" on those things. They were mainly made for guys like me. . . . those that typically airballed free throws and got hit in the face by the ball each game. You could wear them outside the games, and convince, hopefully, those that DIDN'T actually see you play that you were a decent baller. Lord knows anyone that did see me would disagree. I think that's why I wore them to the mall—so I could impress the ladies from other surrounding schools. Throw on my hammer pants and my "Relax" tee and I had them eating out of my hand.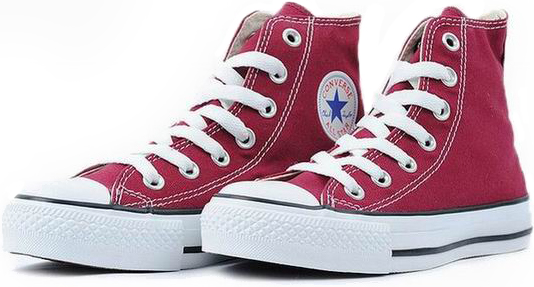 3. Air Jordans
One of the most expensive shoes on the list, the Air Jordans were THE basketball shoe to have in the 80s (and years later as well.) Named after his "airness," the shoes brought confidence to players all over the country. By lacing up, surely the owner would have advanced skills. They could be Jordan-esque. They could dunk and fadeaway and drive the lane with finesse and speed. Unfortunately, most lanky skinny kids like myself found out that saving money for shoes like this did not instantly make you better. It actually made you embarrassed. Your head would be full of delusions of grandeur and then when you hit the court and tried to do some Jordan moves, you would fall flat on your face in front of the 6th grade cheerleaders . . . still have nightmares about that one.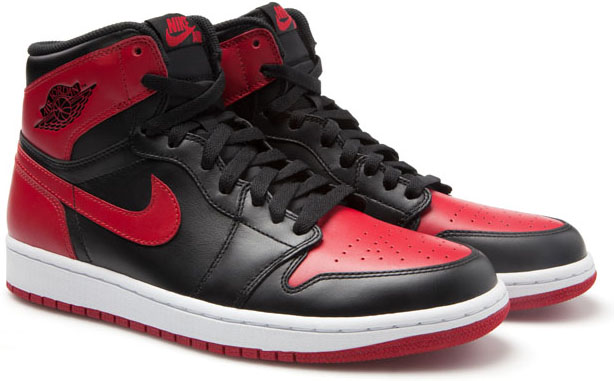 2. Keds
I never met a girl who didn't own at least one pair. The cool thing was that most of the cheerleading teams required them as the cheer shoe of choice, so you could spot a pom pommer from across the roller rink. Of course, you had the girls that weren't quite cheerleader material sporting them too—but, I am not a "lacist" (coined term by Ryan Zimmerman 05/04/09) and do not judge girls by shoes. I judge them by their faces . . . kidding, kidding. In all seriousness, because a top 5 about shoes is verrrry serious, Keds were a staple of the 80s and for all the ladies that had them. They went great with everything from your Guess overalls to your Laura Ashley dresses. They were way better than L.A. Gear—no question. I wish someone told me that L.A. Gear stood for "Ladies Athletic" Gear. I talked to several boys in my grade about wanting to get a pair–major faux pas on my part.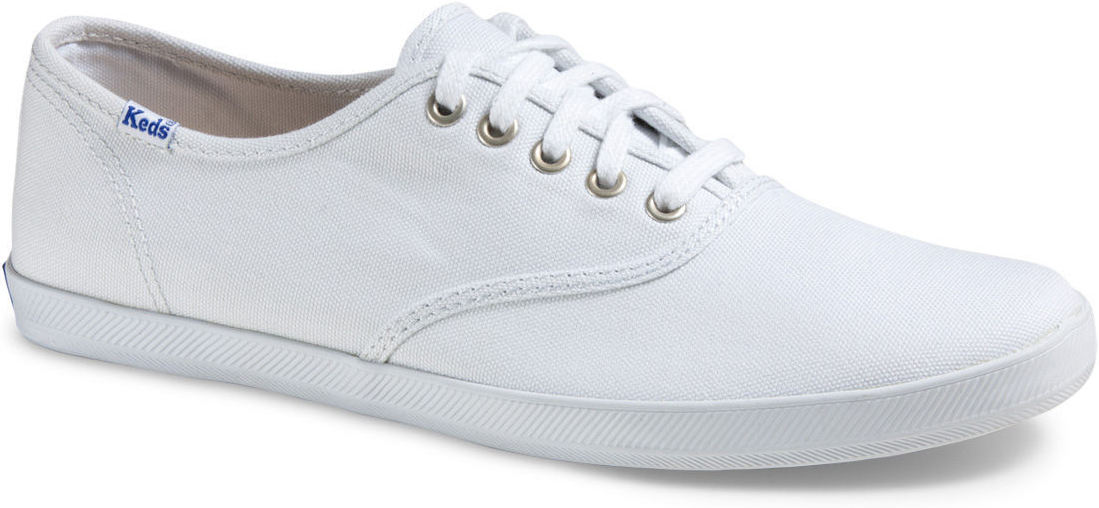 1. EastLands
For me, there were a few fashion essentials in life that made you "chic" in the 80s. 1. Tight Rolling your own jeans 2. Swatch Watch WITH Swatch Guard. 3. Eastlands, untied, with the laces wrapped up in that curly q of coolness. If you tied your Eastlands, it was like you weren't even trying to be awesome—it was as though you threw in the towel and said "Even though these shoes come with instructions on how to make those special spirally laces, I just can't figure out how to do it." Being an elementary student with braces and freckles, I needed all the style I could get. One tip, though: (and I learned the hard way) don't wear them with shorts. And if you do, don't wear white socks that are fully pulled up to your knees. Kids that age can be so hurtful. Again, I still have nightmares.