By Ryan Zimmerman
Ryan here, and I am back with this week's top 5. This week, Top 5 Movie Sidekicks. While they may not have been cast as the lead or receive top billing, without these guys, the movies they were in would have been far less than tubular.
5. Stiles
The name says it all . . . "Stiles." He was the wonderful wise-cracking pal of Scott Howard in Teen Wolf with a knack for wearing tee shirts with uncouth (and for this article, unrepeatable) slogans. He made the Teen Wolf phenomenon a marketable and profitable venture, and drove the Wolf Mobile around town when he wasn't hosting Jell-O and closet make out parties. While there were other memorable names like Boof and Chubby, Stiles was the real leader of the gang. If you haven't seen it, go out and buy Teen Wolf, as it now comes packaged for free with Teen Wolf Too. . . . I'm going out on a limb here and thinking that was because "Too" wasn't flying off the shelves by itself.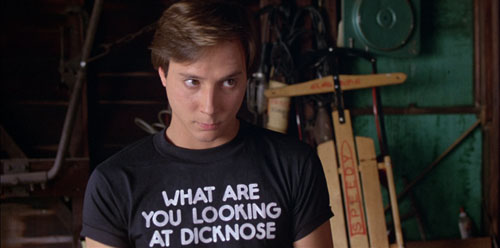 4. Cameron
The man brought the Sausage King of Chicago and George Peterson to life with his vast array of vocal talent. Though he lived in the shadow of Ferris Bueller, Cameron while often reluctant at first, would take part in the wild rides Ferris would concoct. He had access to the 1969 Ferrari 250GT California (Cherry Red), and helped aid Ferris in his rescuing of Sloane from school. He was the bland chip to Bueller's fiery salsa. He was the stale crackers to Bueller's spicy soup. But, he was essential as all of those things to help form a perfect tandem of friendship. Not essential apparently to the film was Charlie Sheen's character, simply called "Boy in Police Station." Hmmm . . . foreshadowing, perhaps?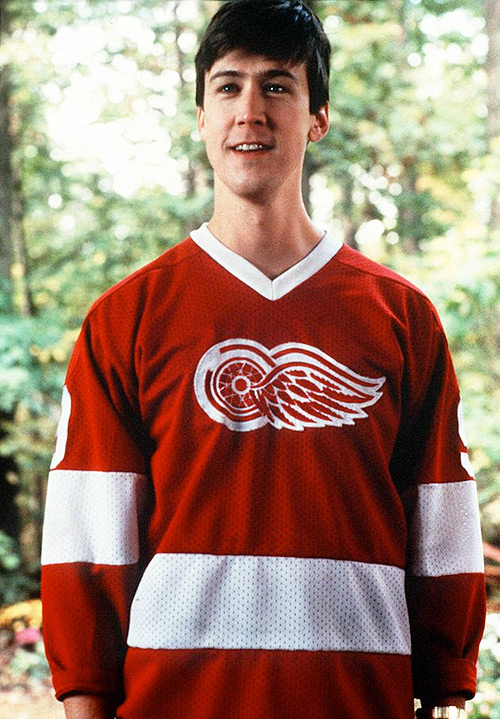 3. Cousin Eddie
Everybody has that one distant relative that they would just as soon not see. The annoying slob that mooches off you and every word they say is either offensive or plain nonsense. To the Griswolds, that was Cousin Eddie. Whether he was cooking up Hamburger Helper (sans hamburger) or buying a new Leisure Suit, Eddie was always up to his classy ways. Without him in the movies, however, it would be like watching a sober David Hasselhoff. . . . Still entertaining, but just not nearly as funny.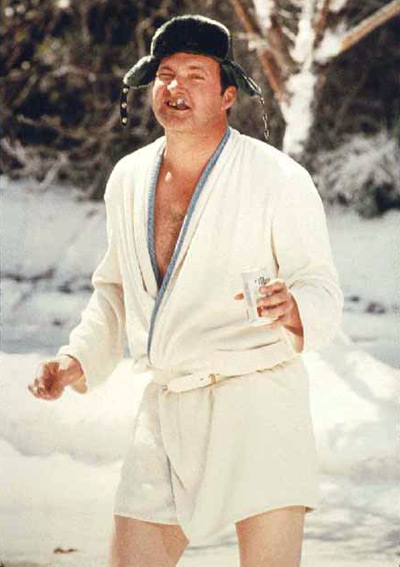 2. Long Duk Dong
Nothing spices up an 80s comedy like the lovable foreign exchange student, still set in his foreign ways. The Donger (he he . . . can't say that without laughing) was totally Far Out and came from the Far East. His grammar needed work, his alcohol consumption needed help, but all in all, the guy was too entertaining not to love. The Asian Sensation in real life was actually born in Utah, not across the globe. Utah is now known for the actor, as well as polygamy—which is obviously when people get married multiple times. . . . "Yes, Married! Sheesh."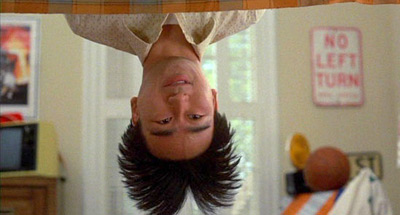 1. Booger
This foul frat boy had worse manners than Spencer Pratt at a d-bag convention. You can take all things nasty and compile them into one body, and that body would be that of the belching Booger. He was vile and nerdy, nasty and dirty, but he was a Tri Lamb and oh so nerdy. He was slimy, crusty and sticky, but in the end, they just couldn't have "picked" a better actor for the role.