May 16, 2011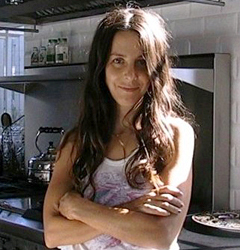 Among the original 5 VJs on MTV when it launched in the Summer of 1981 (almost 30 years ago!), Martha Quinn charmed music
fans everywhere with her adorable style and upbeat attitude. At 52, she is still charming us on the radio with the 80s music we love. We'd like to thank Martha for taking the time to answer our questions about the early days of MTV, her Fountain of Youth secrets, her take on 80s music and what she's up to now. You can stay connected with Martha by listening to The 80s on 8 on Sirius/XM as well as on her Facebook page.
LT80s: Can you give us some inside skinny on the behind-the-scenes happenings in those early days at MTV? Did you all (5 VJs) get along?
MQ: One of the best things about MTV is that I got introduced to Mark Goodman, J.J. Jackson, Nina Blackwood and Alan Hunter. When I first met them, they were the coolest people I'd ever met. And because we all worked together, shared a dressing room together, they were forced to hang out with me. It's like you have older brothers and sisters and your mom tells them, "you have to baby-sit little Martha today, she has to come along with you all day." I was so ecstatic to be with all of them, and that's still true today!
LT80s: What is your favorite artist interview that you got to do as an MTV VJ?
MQ: Definitely one of my favorites was Paul McCartney. I'm a die-hard Beatles fan and I got to interview Paul in the the Capitol Records building. Linda was alive at the time and she had just published her vegetarian cookbook. She autographed a copy for me and it's still one of my most precious possessions.
LT80s: What work are you most proud of?
MQ: I'd like to switch that question around to "What's my overwhelming feeling about having been at MTV" and it is that I feel so insanely lucky! I don't know how kismet worked it out that my friend Buzz Brindle at WNBC radio in New York City said, "Martha, you should be a VJ on MTV" and within 3 hours I had completed my audition. 2 days later I was hired. I'm so grateful for that day because I became part of something that could never ever be recreated. The first time something innovative happens, it's always a little more special, like the first Saturday Night Live crew. That excitement, the newness, can never be done again. I am so blessed to have been there for that time.
LT80s: One of our readers would like for you to talk about your role as Bobby Brady's wife, Tracy, in 1990s "The Bradys." We all grew up watching The Bradys, what was it like to be a part of that?
MQ: When I first walked on to that Brady set, and saw those stairs coming down, it was the weirdest, strangest experience. It was like, "I know this house!" There I was working with Florence Henderson, Robert Reed, Marsha, Marsha, Marsha…it was crazy. I'd try to play it cool though. I would say, "Oh, hey Chris Knight," but inside I was thinking, "Oh my God, it's Peter Brady!"
LT80s: What music did you listen to in the 80s? Is there certain 80s music/artists that you have come to like more now than you did then?
MQ: Yes, absolutely! I really appreciate the second era of synth pop a lot more than I ever did. Pseudo Echo, Depeche Mode, Erasure, The Cure…they were not so much on my radar in the 80s, but because of Sirius/XM, they're way more so now.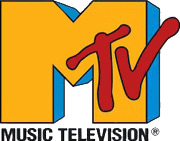 LT80s: We get a lot of feedback about today's MTV and it's move away from music. How do you feel about the direction that MTV's taken?
MQ: Here's the thing: even if MTV played videos 24/7 today, it would still be Lady Gaga, Ke$ha, Akon, Travie McCoy featuring Bruno Mars, The Black Eyed Peas. Even if they still had the exact same format…it still wouldn't be our MTV.
LT80s: I saw you talking once on MTV about renting and re-renting "Fast Times." Such an awesome movie. What's your favorite part?
MQ: I love every scene that Jeff Spicoli is in. Sean Penn was such a genius. "I'm going to fly to London and jam with the Stones." hahaha! Unfortunately, now that I'm a mom, there are some scenes that I completely cringe at. Bathroom? Need I say more???
LT80s: You are clearly taking the same thing as Ralph Macchio and Corey Feldman, fellow 80s icons that also seem not to be aging. What is your secret?
MQ: What is my secret to not aging? A vegetarian diet.
LT80s: Our Twitter and Facebook readers would love to learn more about what you do to prepare for your shows on The 80s on 8. How much control do you have over the content of your show? How do you choose what to play?
MQ: That's an excellent question! I do tons of prep. I'll hit Google first thing. Today for example, I was searching "Tuesday, May 3" to see what comes up. In the State of Washington they're flying flags at half-mast because of a Marine that was killed in Afghanistan, and I'll talk about that. I might find out about a celebrity's birthday or whatever…I read all of the gossip columns so I can talk about Kristin Cavallari getting engaged to a Chicago Bear…you know, important stuff! I never ever in a million years cover politics because [laughs] that's really not my thang. I follow all of my favs on Twitter like Duran Duran, Boy George, George Michael. It's so cool 'cause basically as soon as George Michael tweets it, I can get the piece on the air to 80's fans from coast to coast!
The songs on the channel are chosen by the very talented programming department at Sirius/XM. My job is to provide the witty interstitials!
LT80s: We are fans of yours on Facebook. How do you feel about social media and its ability to connect you with your fans?
MQ: I love social media! Every single day, I thank God for it. I love being able to talk directly to this rad community of 80s maniacs. We all get together, courtesy of my Facebook page, a big club of 80s fanatics. We hang, chat, and support each other. If one of us goes into the hospital, we're like, "Oh my God, how are you doing?" It is the greatest thing, I love it!
> Listen to a message from Martha!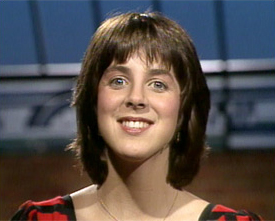 LT80s: Aside from The 80s on 8, which we listen to all the time, what else are you up to these days?
MQ: The thing about me is, I'm a full time mom. A lot of people do their job and that's their job and then they're parents on the side….I'm a parent with a job on the side. So, mostly what I'm up to these days is feeding dogs, taking care of kids, trying to cook food that kids will actually eat, spending time on my Facebook page, and launching all of my other wacky projects. My latest thing is Martha Quinn's 50 Sit-up Club. 50 sit-ups a day. We've vowed to get a one-pack by summer!
Thank you, Like Totally 80s, for keeping the eternal flame of the rad years burning on your awesome Facebook page and website!!!!
---
Related Stories: