It was the spring / summer season of 1986, Falco wanted us to Rock Me Amadeus and Robert Palmer had us Addicted to Love. Fresh off of seeing Ferris Bueller in the theaters, we were twisting and shouting about all that summer would hold. We had a new pair of Jams, some Wayfarers and new highlights courtesy of Sun-In. We were ready for summer. All we needed was the perfect pair of sandals. Enter Huaraches.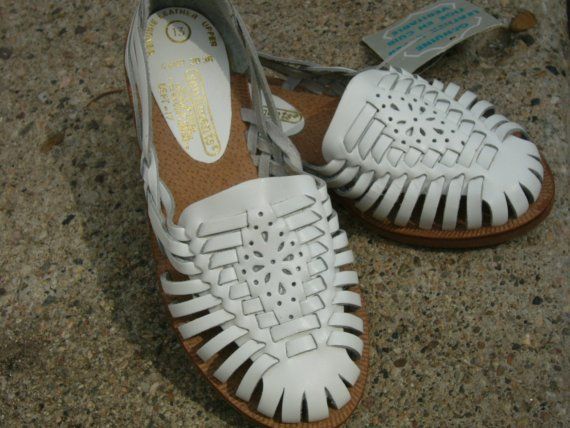 They've been trying to make a comeback for a few years, but it seems that summer 2012 is finally their year. Huarches are popping up everywhere, from J. Crew to Urban Outfitters. They even have their own category on Zappos. It's official; they're back.
They pair perfectly with the boho peasant shirts and cut off jean shorts of this season. They come in the standard issue brown leather as well as multi-color confections and metallic; you can even get this look in a heel if you prefer a little elevation on your sandal. Here are a few of the new offerings. I prefer the flat J. Crew pair, but wow, aren't they proud of them at a whopping $148?! I'm pretty sure that Baker Shoes in Rivergate Mall didn't charge more than about $25.00 for these puppies in the mid-80s. But, fashion moves forward and so do the prices.
You can always go vintage with this trend; there are vintage options available on both ebay and etsy. Whether you choose to get a new 2012 pair of huarache sandals or kick it old school with a vintage pair, it's a fun trend and the perfect update to your summer look.