By Michael Nazarewycz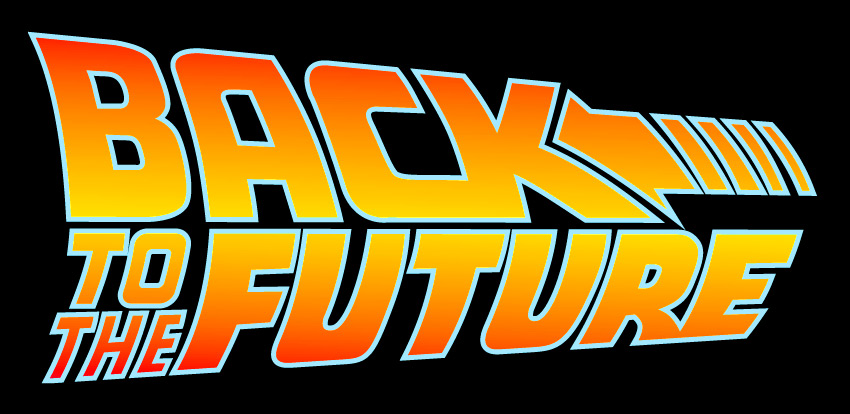 Polish Up That Stainless Steel!
Very few people dominated both the big and small screens in the 1980s the way Michael J. Fox did. After small parts and just-misses, the Canadian actor landed the role of young Republican Alex P. Keaton on TV's Family Ties in 1982. By 1985, the show was the #2 rated comedy in the in US (Behind only The Cosby Show), thanks mostly to Fox's likeability. That likeability translated well to the silver screen, when Fox starred in the highest grossing film of 1985 and a signature movie from the 1980s . . .
Starring Michael J. Fox, Christopher Lloyd, Lea Thompson, Crispin Glover, and Thomas F. Wilson
Directed by Robert Zemeckis
Via a time machine made from a DeLorean – that stainless steel car of the 80's – teenager Marty McFly (Fox) is accidentally sent to 1955 by his friend and time machine creator, Doc Brown (Lloyd). Marty becomes the object of his then-teenage mother's (Thompson) affections, and this attraction to him, and not his then-teen dad George (Glover), jeopardizes Marty's future existence. Marty must avoid bully Biff (Wilson), fend off his mother's advances (which is just weird to type), and ensure that his dorky father hooks up with his promiscuous mother, thus ensuring a proper future.
Original music by Huey Lewis and the News includes the Oscar-nominated (Best Music, Original Song) "The Power of Love" (it lost to Lionel Richie's "Say You, Say Me" from White Nights). The film received three other Oscar noms, winning one (Best Effects, Sound Effects Editing).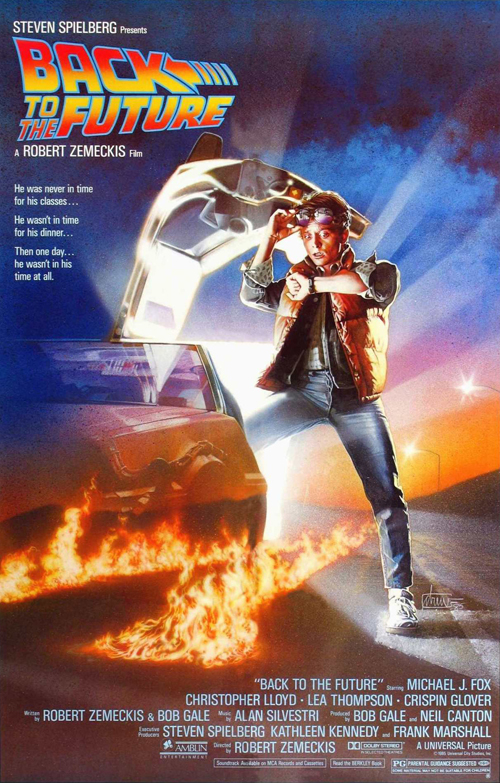 Back to the Future Part II (1989)
Starring Michael J. Fox, Christopher Lloyd, Lea Thompson, and Thomas F. Wilson
Directed by Robert Zemeckis
This sequel picks up where the original leaves off . . . literally! No sooner does Marty (Fox) return from 1955, he and Doc (Lloyd) must travel to the year 2015, where their once-Rockwellian town has become a world of Vegas-meets-hell, all thanks to a descendant of Biff's (Wilson). More time-hopping is needed to prevent this future from occurring. While the effects are better this go-round and the film is certainly fun, Part II is more complex to follow, with director Zemeckis bouncing his characters around the years 2015, 1985, and 1955. Thank goodness for the pause button!