By Alexi Lalas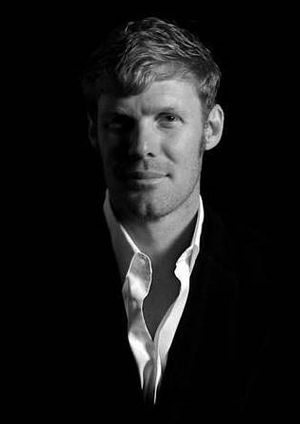 At 15, wrestling was not my thing. Singlets and those lace-up shoes that looked like ballet shoes seemed like a silly way to spend two hours of my then-still-short life.
However, pretty girls and rock music were an easy sell. Definitely worth $6.50 at the Showcase Cinemas in Pontiac, Michigan, a few miles from where I grew up.
But Vision Quest, even two and a half decades later, is about a lot more than pretty girls and rock music. It's about more than wrestling, for that matter. It's about the teenage desire to live a life with meaning, even for a moment, and about the ambition that small-town reality tries to put in a headlock and pin before it has a chance.
Based on Terry Davis's solid 1979 novel, the story is simple enough: Louden Swain, played by Matthew Modine, is a high school wrestler in Spokane who decides to wrestle the state champion. He wants more from life than what his father and his teachers have. He wants greatness, not the usual. He wants to know that he has it inside himself to be something. In short, he's Holden Caulfield in a singlet.
And he wants a woman, not a girl. Of course, the woman arrives, in the form of Carla, a mysterious and beautiful drifter, played by Linda Fiorentino, who rents a room at the Swain house. And we're off.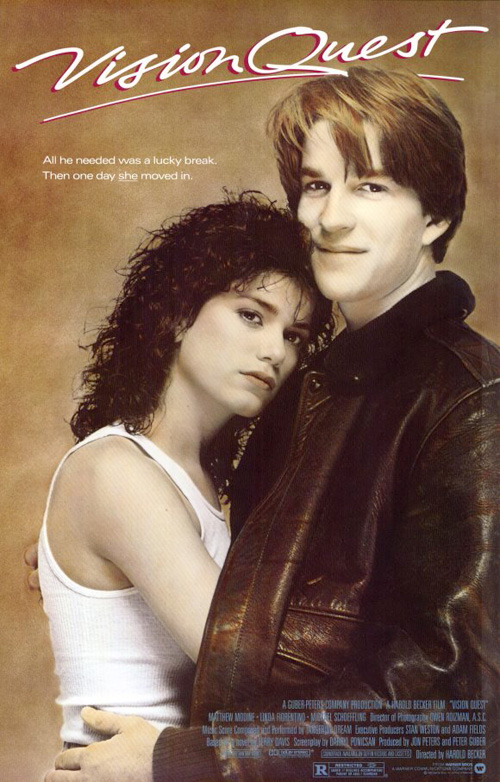 Modine hits a good balance of awkwardness and pretention as Louden, and Fiorentino is able to overcome some hellacious hair to still look thoroughly smokin' hot. How many of us sat at home wondering if it's true that a pair of good-looking hands will get us a woman like that?
Michael Schoeffling, fresh off of playing Jake Ryan in Sixteen Candles, provides needed doses of comic relief as Kuch, Louden's simpleton sidekick. As does Elmo, the line cook played by J.C. Quinn, who gives a memorable monologue about a soccer game in a faraway land that, for obvious reasons, resonated with me.
But Vision Quest isn't a coming-of-age chucklefest like Can't Buy Me Love and Weird Science. It's a gritty, emotionally honest movie whose texture and authenticity set it apart from its teen-flick contemporaries in the same way The Outsiders was different than Risky Business.
The other differentiating factor that made Vision Quest hum was an unstoppable soundtrack. All killer and no filler. Tunes that would go on to be 80s classics from Journey, Red Rider, Sammy Hagar, John Waite, Dio and of course Madonna in her first screen appearance singing "Gambler" and "Crazy For You."
Ultimately, Vision Quest lacked the full-throttle 80s polish and angst to make it as timeless as Say Anything or The Breakfast Club (the wrestling probably didn't help). But it did resonate. It's not really a sports movie although sports provides the inevitable crescendo. Instead, it's the right combination of good music, small-town authenticity and understated acting that makes it worthwhile.