By Mark Dursin
Music-wise, these were definitely NOT "cruel summers."
It's funny: when I look back on the summers of my youth, I can distinctly remember so many of the popular songs on the radio at the time. But ask me to remember songs from last summer, I can maybe remember two . . . and one of them is "Blurred Lines," which I am desperately trying to forget.
So many great songs, from so many great artists, arrived during the summers of the 1980s. But out of the ten summers that comprised the 1980s, what were the very BEST summers, in terms of music? Let's find out, through a completely unscientific survey.
Below are various songs that would have been coming out of your boom boxes as you were slathering on some Coppertone during the summer months from 1980 through 1989. After reviewing all the biggest songs of each summer below, vote to the right.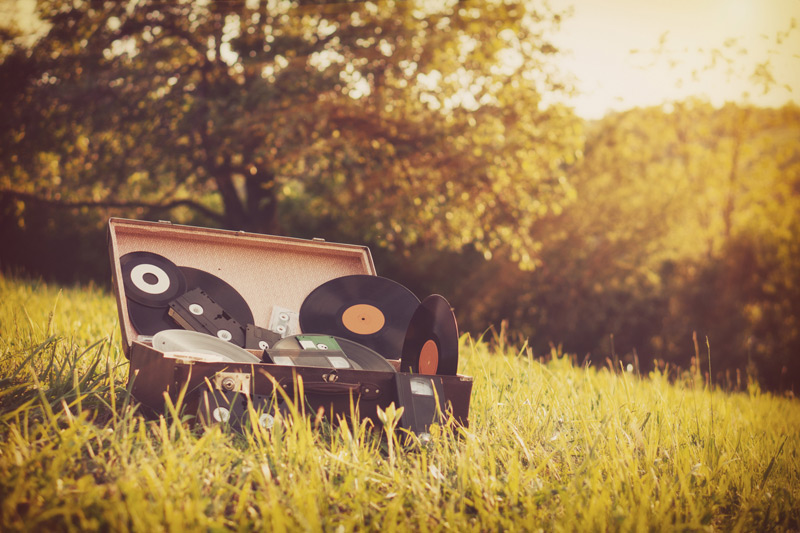 Before we get to the songs, a few things:
In case you couldn't deduce this: in the list below, "Scorchers" is my clever name for the big hits from that summer; "Summer Lovin'" are the love songs; and "Hits from Flicks" are the songs from hit movies. Some songs, naturally, could fit in two categories (e.g. "Endless Love," which is a love song from a film soundtrack); in those instances, I simply picked one.
I'm loosely defining "summer songs" as songs that were on the charts between June and August of a given year. So, if you were on the beach listening to Top 40 radio during that particular summer, this is what you were hearing.
These songs are not necessarily the top ten or so songs from each summer, according to Billboard of Casey Kasem or whomever. (For example, I just realized Y & T's "Summertime Girls" didn't even crack the Top 40 back in 1985. How is that possible?) These are merely songs that I believe give a decent snapshot of that era.
In that regard, some big songs have obviously been left out, mostly because I personally didn't care for them. Sorry. (As I said, this isn't particularly scientific.)
Just because a block has more songs than another does not necessarily reflect that I feel there were more quality songs during that era.
Remember, this isn't a list of "Best Songs ABOUT Summer." So, you won't be seeing Don Henley's "Boys of Summer" on this list, because that was released in the winter. This is a list of songs that charted during the summer months.
So, once again, read the lists, and then vote for your favorite year using the poll at the bottom of the page. Thanks in advance for participating.
See the results of the vote here.
80s Songs by Summer
1980
Scorchers: "It's Still Rock and Roll to Me," Billy Joel; "Funkytown," Lipps Inc.; "Let My Love Open the Door," Pete Townsend; "Upside Down," Diana Ross; "Magic," Olivia Newton-John; "Emotional Rescue," Rolling Stones; "Sailing," Christopher Cross; "Driving My Life Away," Eddie Rabbit
Summer Lovin': "Little Jeannie," Elton John;"The Rose," Bette Midler
Hits from Flicks: "Fame," Irene Cara
1981
Scorchers: "Jessie's Girl," Rick Springfield; "You Make My Dreams," Hall & Oates;; "Bette Davis Eyes," Kim Carnes; "Queen of Hearts," Juice Newton; "In The Air Tonight," Phil Collins; "Slow Hand," Pointer Sisters; "Urgent," Foreigner; "America," Neil Diamond
Summer Lovin': "Endless Love," Diana Ross and Lionel Richie; "The One That You Love," Air Supply
Hits from Flicks/TV: "Believe It or Not (Theme from "The Greatest American Hero")," Joey Scarbury
1982
Scorchers: "Abracadabra," Steve Miller; "Don't You Want Me," Human League; "Rosanna," Toto; "Ebony and Ivory," Paul McCartney/ Stevie Wonder; "Hurts So Good," John Cougar (pre-Mellencamp); "Only the Lonely," Motels; "Heat of the Moment," Asia; "Tainted Love," Soft Cell; "Vacation," Go-Gos
Summer Lovin': "Even the Nights Are Better," Air Supply; "Always on My Mind," Willie Nelson
Hits from Flicks: "Eye of the Tiger," Survivor
1983
Scorchers: "Safety Dance," Men Without Hats; "1999," Prince; "Too Shy," Kajagoogoo; "She Works Hard for the Money," Donna Summer; "Family Man," Hall & Oates; "Puttin' on the Ritz," Taco; "Always Something There to Remind Me," Naked Eyes; "Sweet Dreams (Are Made of This)," Eurythmics; "I'm Still Standin'," Elton John; "She's a Beauty," Tubes; "Electric Avenue," Eddy Grant;
Summer Lovin': "Every Breath You Take," Police; "Time (Clock of the Heart)," Culture Club
Hits from Flicks: "Flashdance . . . What a Feeling," Irene Cara; "Maniac," Michael Sembello
1984
Scorchers: "What's Love Got To Do With It," Tina Turner ; "Sunglasses at Night," Corey Hart; "Legs," ZZ Top; "Dancing in the Dark," Bruce Springsteen; "The Reflex," Duran Duran; "If This Is It," Huey Lewis & the News; "Round and Round," Ratt; "Panama," Van Halen; "Missing You," John Waite; "Eyes Without a Face," Billy Idol
Summer Lovin': "Almost Paradise," Mike Reno/ Ann Wilson; "Stuck on You," Lionel Richie
Hits from Flicks: "When Doves Cry" and "Let's Go Crazy," Prince; "Ghostbusters," Ray Parker Jr.
1985
Scorchers: "You Spin Me Around (Like a Record)," Dead or Alive; "Sussudio" and "Don't Lose My Number," Phil Collins; "Shout," Tears for Fears; "If You Love Somebody, Set Them Free," Sting; "Never Surrender," Corey Hart; "Raspberry Beret," Prince; "People Are People," Depeche Mode; "Summer of '69," Bryan Adams; "Summertime Girls," Y & T
Summer Lovin': "The Search Is Over," Survivor; "Every Time You Go Away," Paul Young
Hits from Flicks: "Power of Love," Huey Lewis; "St. Elmo's Fire," John Parr; "View to a Kill," Duran Duran; "We Don't Need Another Hero," Tina Turner
1986
Scorchers: "Invisible Touch," Genesis; "Papa Don't Preach," Madonna ; "Rumors," Timex Social Club; "Higher Love," Steve Winwood; "Sledgehammer" Peter Gabriel;; "You Can Call Me Al," Paul Simon; "Like a Rock," Bob Seger; "Nasty," Janet Jackson; "Mad About You," Belinda Carlisle; "Walk This Way," Run-DMC; "Stuck With You," Huey Lewis
Summer Lovin': "In Your Eyes," Peter Gabriel; "Glory of Love," Peter Cetera
Hits from Flicks: "Take My Breath Away," Berlin; "Coming Around Again," Carly Simon; "Shine Sweet Freedom," Michael McDonald
1987
Scorchers: "Here I Go Again," Whitesnake; "Luka," Suzanne Vega; "I Still Haven't Found What I'm Looking For," U2; "Heart and Soul," T'Pau; "Alone," Heart; "Touch of Grey," Grateful Dead; "Rhythm Is Gonna Get You," Miami Sound Machine; "I Wanna Dance With Somebody Who Loves Me," Whitney Houston
Summer Lovin': "Didn't We Almost Have It All," Whitney Houston; "Always," Atlantic Starr
Hits from Flicks: "Shakedown," Bob Seger; "I Want Your Sex," George Michael; "Cross My Broken Heart," The Jets; "La Bamba," Los Lobos. "Who's That Girl," Madonna
1988
Scorchers: "Roll With It," Steve Winwood; "Sweet Child O' Mine," Guns N' Roses; "The Flame," Cheap Trick; "I Don't Wanna Go On With You Like That," Elton John; "Dirty Diana," Michael Jackson; "Pour Some Sugar On Me," Def Leppard; "Make Me Lose Control," Eric Carmen; "Fast Car," Tracy Chapman; "Simply Irresistible," Robert Palmer; "Nothing But a Good Time," Poison; "Foolish Beat," Debbie Gibson
Summer Lovin': "Never Tear Us Apart," INXS; "Hold On to the Nights," Richard Marx
Hits from Flicks: "Don't Worry, Be Happy," Bobby McFerrin
1989
Scorchers: "End of the Innocence," Don Henley; "Don't Forget My Number," Milli Vanilli; "Cold-Hearted," Paul Abdul; "Buffalo Stance," Neneh Cherry; "Toy Soldiers," Martika; "What You Don't Know," Expose; "Express Yourself," Madonna; "If You Don't Know Me," Simply Red; "Sacred Emotion," Donny Osmond; "Once Bitten, Twice Shy," Great White; "Good Thing," FYC
Summer Lovin': "Right Here Waiting," Richard Marx
Hits from Flicks: "Wind Beneath My Wings," Bette Midler
Vote Here for Your Favorite 80s Summer