By Ryan Zimmerman Ryan here, back again with a Top 5 for you 80s lovers. Just in time for the spooky season, I wanted to share my top 5 costume ideas for Halloween this year – 80s style! So check that flex capacitor, because we're going Back to the Future!

The 80s brought us a long list of unforgettable Hair bands. Warrant, Poison, Winger and the list goes on and on. It's a genre to celebrate, and what better way to do so than donning some leather pants, a fringe or denim jacket, and rocking out with your . . . um . . . locks out (get it . . . hair . . . locks?). Pick your favorite band member, and start to craft your outfit around them. Tommy Lee could be super easy. Just get some big hair, a little make up, a Crue tee shirt and some drumsticks. Just know your limits and avoid trying to get Herpes. While it does add to the legitimacy of the costume, it's just going a bit too far. . . . Unless there is a really good cash prize for a costume contest!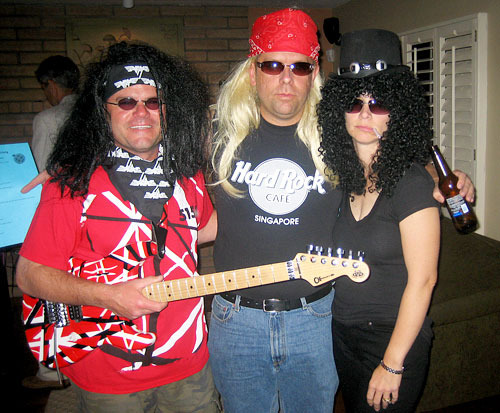 Nowadays they have premade Ghostbusters costumes in stores, so if you want to go that route, it's super easy. If you don't, you can get yourself a jumpsuit like a mechanic would wear, print out the Ghostbusters logo, grab a Super Soaker, and you're done! It's a great time to pay homage to one of the best 80s movies ever made and a sure crowd pleaser. It may be a bit bulky if you're a guy, especially if you have to squeeze into a crowded restroom and mosey up to a urinal. Just remember, in that situation, "Don't cross the streams!"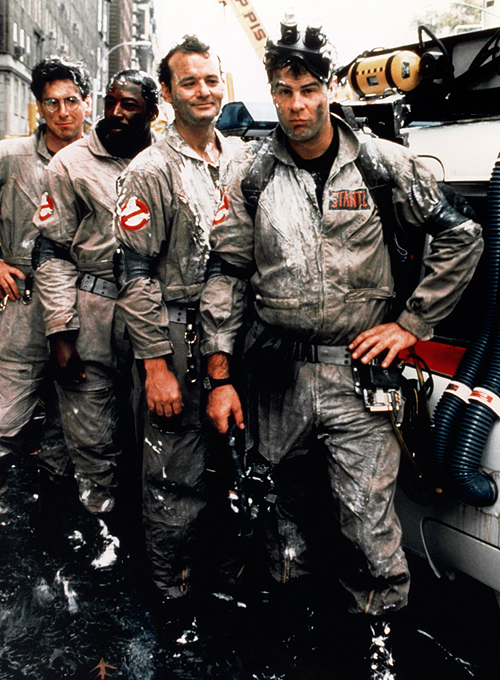 Let's face it, Madge was an 80s icon and if you are a girl, at some point in time you found some lace gloves, bracelets, a jean skirt and dressed up as the Queen of Pop. It didn't even have to be Halloween. It could have just been for a night out or a trip to the arcade. So this October 31, find your favorite picture of the Material Girl and start shopping at that local thrift store. Also, note to the guys, going up to a girl and saying "La Isla Bonita" doesn't mean "You are hot." And if that girl should happen to be a bit overweight, it really backfires. No one likes to be called an Island. Trust me. . . .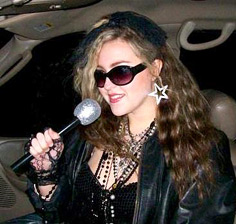 Similar to Madonna, being a punk rocker for Halloween was a frequent temptation each Halloween in the 80s. It gave us all excuses to dye our hair purple, spike it up, wear chains and still be accepted by society. Put on a neck collar, tear up a shirt, snarl your lips and pierce anything that's visible. Just remember that even though you dress tough, it doesn't give you the right to beat up strangers . . . unless those people are dressed up like the d-bags from Jersey Shore. Give them the true meaning of a "Fist Pump," right to the face.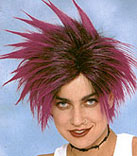 1. Old School Basketball Player
This is my favorite and I'm going to share this idea with you. I won 2 costume contests with it. I took a basketball uniform I had when I was 12 (keep in mind I'm 30+ now) and put it on. I found a big black curly wig, some tall socks, some old rec spec glasses and instantly I looked like Kareem Abdul Jabbar and Kurt Rambis had a love child. The main point is to make sure you get a uniform that is super tight. It stresses how geeky you really look. It also "stresses" other things if you're a guy, so you might want to either wear a long shirt, or over stuff your shorts to hide any "formation" from being seen by others. I assume that would be frowned upon at the workplace.