By Mark Dursin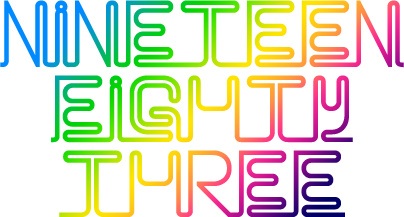 Before 2013 comes to a close, perhaps we all should all pause and try to locate our inner Kajagoogoo.
Thirty years ago, in 1983, the One-Hit Wonder Wizards known as Kajagoogoo took their song "Too Shy" all the way to Number 5 on the U.S. Billboard charts.
It was a glorious time, 1983—when the charts were jam-packed with amazing acts such as Michael Jackson, The Police, Styx, Journey, Dexys Midnight Runners, and, yes, Yes.
In fact, with all the stellar songs that charted during that calendar year, 1983 may very well go down in history as the Best Year in Music. That's right: The BEST Year in Music. As in, Ever. Don't think so? Well, consider the following…

Thirty Reasons Why 1983 Is the Best Year in Music
1. Most Thrilling Musical Juggernaut: Michael Jackson's Thriller (technically released in 1982, but most of the hits, including "Beat It" and "Billie Jean," hit the charts in 1983)
2. Best Phenomenon Not Named Michael Jackson: Duran Duran
3. Best Phenomenon That Would Drop out of Sight Within Two Years, As If the Whole Nation Implicitly Agreed to Pretend The Whole Thing Never Happened: Culture Club
4. Best Old Acts: Elton John ("I'm Still Standin'"), David Bowie ("Modern Love"), Stevie Nicks ("Stand Back"), Don Henley ("Dirty Laundry"), Paul McCartney ("Say Say Say"), Marvin Gaye ("Sexual Healing"), The Kinks ("Come Dancing")
5. Best New Acts/Debuts: Howard Jones, R.E.M., Cyndi Lauper, and someone named Madonna
6. Best Breakthrough Albums (Non-Debuts): Sweet Dreams (Are Made of This), Eurythmics; Sports, Huey Lewis and the News; Cuts Like a Knife, Bryan Adams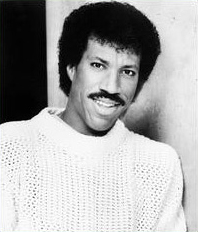 7. Best Indication That The 1980s Were a Curious Time: Lionel Richie as sex symbol
8. Best One-Hit Wonders: Madness ("Our House"), Dexy's Midnight Runners ("Come On Eileen"), The Tubes ("She's a Beauty"), Peter Schilling ("Major Tom"), Spandeau Ballet ("True"), Shannon ("Let the Music Play")
9. Oddest Band Name (Which Sounds Suspiciously Like a Lyric from the Ewok Victory Song): Kajagoogoo ("Too Shy")
10. Best "What-a-Mouthful" Lyric: "Sure as Kilimanjaro rises like Olympus above the Serengeti" ("Africa," Toto)
11. Most Head-Scratching Lyrics: "My love is in league with the freeway" ("Big Log," Robert Plant); "Communicate, take out your party piece" ("One Thing Leads to Another," The Fixx); "She blinded me with science/ And failed me in geometry" ("She Blinded Me with Science," Thomas Dolby)
12. Most Head-Scratching (Yet Awesomely Over-the-Top) Song: "Mr. Roboto," Styx
13. Most Absurd Criteria for Severing Ties with Friends: "'Cause your friends don't dance, and if they don't dance, then they're no friends of mine" ("Safety Dance," Men Without Hats)
14. Most Emphatic No's: Steve Perry's wailing at the end of Journey's "Separate Ways"
15. Best Divas (Before Divas Were Cool): Donna Summer ("She Works Hard for the Money"), Laura Branigan ("Solitaire"), Pat Benetar ("Love is a Battlefield")
16. Best Songs from Dance Movies, Both Iconic and Maligned: Irene Cara's "Flashdance… What a Feeling!" and Michael Sembello's "Maniac" (from the iconic Flashdance); Frank Stallone's "Far from Over" (from Stayin' Alive, the maligned sequel to Saturday Night Fever)
17. Best Heavy Metal/Hair Metal Bands: Quiet Riot, Motley Crue, Metallica, Def Leppard
18. Best Advice: "Free yourself. Give your free will a chance. You've got to work to succeed." ("Owner of a Lonely Heart," Yes)
19. Best Romantic Advice (from Someone Who Ended Up Being Divorced Three Times): "Tell Her About It," Billy Joel
20. Best Songs About Sleep Disorders: "Talking in Your Sleep," Romantics; "Overkill," Men at Work (about insomnia)
21. Most Effective Incorporation of a Foreign Language: "Domo arigato, Mr. Roboto" ("Mr. Roboto," Styx); "Alles klar, Herr Kommissar?" ("Der Kommissar," After the Fire); "Mama-se, mama-sa, ma-ma-coo-sa" ("Wanna Be Startin' Something,"  Michael Jackson)
22. Earliest Anticipation of Y2K Frenzy: "1999," Prince
23. Best Songs that You'll Start Singing upon Reading This: "Electric Avenue," Eddy Grant; "Burning Down the House," Talking Heads; "Pink Houses," John Cougar Mellencamp
24. Most Embarrassing Song that You'll Start Singing upon Reading This: "Islands in the Stream," Kenny Rogers and Dolly Parton
25. Best 80s Soundtrack Featuring Non-80s Songs: Soundtrack to The Big Chill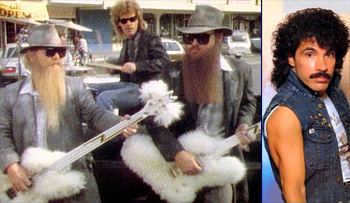 26. Best Facial Hair: Beards of ZZ Top ("Sharp Dressed Man"); moustache of John Oates, of Hall and Oates fame ("One on One," "Family Man")
27. Best Remakes: "You Can't Hurry Love," Phil Collins (originally by the Supremes, 1966); "Always Something There to Remind Me," Naked Eyes (originally by Dionne Warwick, 1963); "Puttin' on the Ritz," Taco (originally by Irving Berlin, 1930)
28. Best Non-Meat Loaf Meat Loaf Songs: Bonnie Tyler's "Total Eclipse of the Heart" and Air Supply's "Making Love out of Nothing at All" (both written by long-time Meat Loaf collaborator Jim Steinman)
29. Most Tender Tribute to Stalking: "Every Breath You Take," The Police
30. Best Songs That Didn't Even Make It to the Billboard Top Ten (Thus Confirming How Awesome 1983 Is): "Faithfully," Journey (12); "In a Big Country," Big Country (17); "Everyday I Write the Book," Elvis Costello (33); "New Year's Day," U2 (53).
From Dolby to Duran Duran, from Thriller to Synchronicity, from Flashdance to Kajagoogoo—1983 is clearly, from top to bottom, the Best Year in Music. So dust off those Huey Lewis 45s, break out your Dexy's Midnight Runners concert tee, and party like it's 1983.